7 Simple Tech Solutions for Effective Classroom Teaching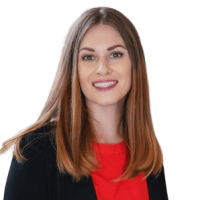 Today's young generation uses technology as an integral part of their everyday lives. Ask any young person whether or not they use some form of tech in the classroom or at home, and the answer will probably be a resounding "yes!". Traditional education styles included a teacher delivering class content while students listened and made notes, but this is rapidly changing. Nowadays, many classrooms are embracing flipped learning, which is designed around students' needs and relies heavily on technology to provide a meaningful learning experience. In a flipped classroom environment, students are expected to complete work at home for in-class discussions, and the onus is on them to get involved.
Young learners who are so-called 'digital natives' expect to see technology in the classroom, and it can help teachers create that all-important connection with students. Leveraging technology in today's educational landscape is no longer an option — it is a necessity. As teachers and educators, our job is to embrace the digital age and leverage technology in our classes. Teaching with technology may be overwhelming for digital immigrants who did not grow up surrounded by tech, but we can still embrace new ways of teaching to help students the best we can. Recently, even games such as Minecraft have been used to enhance the learning experience by allowing students to engage with materials in unique and exciting ways on tablets and laptops both at home and in the classroom.
Why is technology important in the classroom? 
Using technology in the classroom is more than just a handy tool for teachers — it brings learning to life and inspires students in ways we would never expect. Integrating technology into classrooms cultivates a more engaging learning environment for kids and lets them build on their creative skills. One of our roles as teachers is to prepare kids for life beyond school, and technology can help us accomplish this goal. Using technology in classes encourages teamwork and group learning, which are crucial life skills and can help kids pick up useful tips for their future careers.
7 technologies to leverage to run an effective classroom
Embracing assistive technology in the classroom can be overwhelming. We have compiled a handy list of technologies for teachers wondering how to integrate technology in the classroom.
1. Microsoft Learning Accelerators
Microsoft's Learning Accelerators are tools to improve the learning experience. They help students practice and boost their skills in core subjects and provide real-time coaching to let them practice and get ahead. This leads to better engagement during classes and helps students reach their learning outcomes in a fun and exciting way.
Integrated into Microsoft 365 Education, Learning Accelerators also streamline the creation, review, and analysis of practice assignments. This saves teachers time and effort and lets us focus on doing what we do best — delivering outstanding learning opportunities for students.
Learning Accelerators are also seamlessly integrated into familiar Microsoft products like Teams, OneNote, PowerPoint, and Word. By using programs we already know and love, teachers can start using Learning Accelerators straight away without having to learn how to use yet another application.
With Learning Accelerators, teachers can create a meaningful learning environment for students of all ages and abilities. Kids who struggle to keep up with reading may benefit from the Reading Coach, which offers gentle tips for improved pronunciation, syllabification, and vocabulary retention. It also helps students become more confident readers and overcome feelings of shyness when reading.
Here's a handy video to learn how to enhance classrooms with Learning Accelerators and create a mutually beneficial experience for teachers and students.
2. PowerPoint and Presenter Coach
Most teachers will probably use PowerPoint to present information during classes. PowerPoint lets teachers create visually appealing presentations with various design options, animations, and multimedia content to keep students engaged while learning. Using PowerPoint presentations is relatively easy for teachers to master and can help increase engagement with just a few clicks and colors.
PowerPoint also allows multiple users to work together on the same presentation in real time, cutting the time and effort it takes to send documents back and forth. Teachers can collaborate with colleagues and teaching assistants to refine classroom materials, making them suitable for young learners of all ages and abilities. Once finished, teachers can easily share PowerPoint presentations with students by uploading them to an accessible shared location or presenting them during class. This is easier for students as they can review materials at their own pace before or after class.
The PowerPoint Presenter Coach gives teachers real-time feedback on their presentation skills in pacing, pitch, and use of filler words. This lets teachers improve delivery and make classes more interesting for students, helping to boost their focus. 
3. Immersive Reader
The Immersive Reader function is built into Office 365 and Microsoft Edge, making classes more accessible and inclusive for learners. It lets readers control how the words appear by adjusting aspects like spacing and color of the text, creating an all-inclusive classroom environment. The Immersive Reader can also translate entire web pages into over 70 languages, helping students who are not fluent in the language of instruction keep up with class content. This is also useful for teachers of foreign languages who are trying to find engaging and realistic ways to teach languages to students.
Moreover, Immersive Reader simplifies the layout of the text and images, providing learning accessibility tools like Read Aloud, Text Preferences, and Grammar Tools to help students expand their reading abilities. For example, Grammar Tools help enhance comprehension by splitting words into syllables and highlighting nouns, verbs, adjectives, and adverbs. By using Microsoft Immersive Reader, teachers can ensure students get the best reading guide available.
4. OneNote
Teachers can make use of OneNote to create digital notebooks and share resources with students, enhancing organization skills for both teachers and students. This way, students no longer have to lug heavy books around and can simply rely on digital notebooks for each class.
OneNote also allows multiple users to collaborate on the same notebook in real-time. This increases classroom engagement and encourages students to contribute and ask questions while learning. Teachers and students can record and embed audio and video directly into notes, significantly enhancing the learning experience. Whether delivering online or in-person classes, OneNote helps teachers create an interactive learning experience that students will love.
5. Office Lens
Office Lens lets teachers share handwritten notes and materials, which are then turned into digital documents. This allows teachers to use Office Lens to easily trim and enhance photos of whiteboards or notes and share them with students in real-time. Office Lens removes shadows and wonky angles, increasing legibility for students with different learning abilities.
Moreover, Office Lens can convert these images into PDF, Word, PowerPoint, and Excel files, making it easy for teachers and students to edit and work on class materials. Teachers can use Office Lens to save notes and resources to OneNote, OneDrive, or a local device, keeping materials organized and readily accessible. 
6. Forms
Quizzes and surveys are a fun and interactive way to boost student engagement. By creating forms, polls, and surveys, teachers can assess students' understanding of course materials and gather feedback on classes. This helps teachers gather information and opinions more efficiently, which can be used to improve future classes. Teachers can personalize forms by including various question types, themes, and branching logic for instant analysis.
By creating graphs and charts in real-time, teachers can identify areas where students are struggling or require extra assistance, allowing them to adjust class materials accordingly. Forms can be integrated with other Microsoft 365 apps like Teams, SharePoint, and OneDrive, making it simple to share documents, create quizzes and surveys, and collaborate with others.
7. Microsoft Teams
Microsoft Teams lets teachers create a virtual classroom and facilitates communication with students. Educators can create channels for different subjects or projects, share files and resources, and communicate with students through chat, voice, or video calls. Using Microsoft Teams, educators can host virtual class meetings to review lesson plans and host insightful class discussions. Breakout rooms help create smaller group conversations and projects.
Teachers and students can use Microsoft Teams to collaborate on Word, Excel, and PowerPoint files, allowing teachers to share class notes and presentations for students to work on during class. It gives teachers and students new ways to communicate: teachers are able to send direct messages to individuals or groups to ensure understanding, or they can create a post with discussion topics and other useful information on the class Team's channel. Microsoft Teams is full of tips and tricks and is the ultimate tech solution for effective classroom teaching.
Acer TravelMate: Your ideal tech companion for modern classrooms
You may be wondering whether or not your old classroom computer can handle all of the amazing technologies mentioned above. The Acer TravelMate certainly can. Here are five features that make the Acer TravelMate your ideal tech companion for effective classroom teaching.
HD Webcam
As teachers, we are expected to be a beacon for students. They read our facial expressions and mouth movements when pronouncing words and as such, making it vital that students can see us clearly both in the classroom and on-screen. The Acer TravelMate features a high-definition (HD) webcam that makes it easier for students and teachers to see each other clearly, enhancing the overall learning experience through excellent video quality in virtual classes.
Camera Shutter
Privacy should be the number one concern for teachers of online classes. The Acer TravelMate gives a savvy solution to this problem by offering a camera shutter that blocks the webcam when it is not in use. Knowing that children are protected off-screen gives students, teachers, and parents peace of mind.
Dual Microphones
Teachers and students must ensure they can be heard clearly when using Teams, PowerPoint, the Presenter Coach, or other apps. Noisy environments can disturb group discussions and impact the quality of lesson delivery, so good microphone quality is essential for enhanced understanding of class materials. Dual microphones facilitate this by making it easier for students and teachers to understand each other, and is helpful when multiple people are speaking at once during group discussions. 
Upward-Facing Speakers
It may seem like an insignificant detail, but upward-facing speakers can provide better and greater audio volume. This enhances the overall audio experience for apps like Teams and the Immersive Reader and lets students hear teachers more clearly. Good communication is essential for a meaningful learning experience, and upward-facing speakers can help.
Wacom AES Stylus
A dockable Wacom AES stylus is a useful tool for creating digital teaching materials and allows educators to draw more precise diagrams and charts when creating or presenting digital content. It also lets them accurately annotate documents using apps such as OneNote. 
Conclusion
As teachers, we are responsible for helping students achieve their goals and be the best learners they can be. Technology gives teachers a huge helping hand and can help enhance the learning experience. It can aid students in improving their reading and presentation skills and create digital notebooks to reduce the amount of books they have to carry. Many educators are moving on from traditional education styles towards ones that integrate technology to facilitate a new hybrid learning approach. When combined with outstanding features like upward-facing speakers and an HD webcam, the Acer TravelMate stands to be a perfect companion for teachers to effectively leverage the latest technologies for the classroom.
Jeni is a translator and writer based in Taiwan. She is passionate about business development and loves helping companies enter international markets. She is fluent in English, German, and Mandarin Chinese, and combines these with her industry experience to provide practical market entry solutions.
Stay Up to Date
Get the latest news by subscribing to Acer Corner in Google News.