How 'Flipped Classrooms' Empower Students to Thrive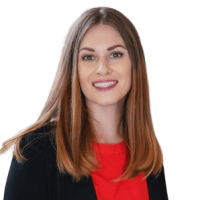 Thinking back to our school days, most of us were taught in a classroom environment and completed homework at home. Discussions were encouraged within the classroom and prepared us for independent studying in our own time. Flipped classrooms are a type of blended learning in which the traditional learning approach is literally flipped around. Students receive class content at home through pre-recorded videos and then attend school for further practice and questioning. In other words, students receive and preview the content at home and complete extended learning in the classroom.
Global education systems went through a severe shakeup during the Covid-19 pandemic. Once travel restrictions were implemented and country-wide lockdowns announced, children could no longer physically attend school, and teachers scrambled to grasp the world of online learning. Although flipped learning was introduced in 2007 by chemistry teachers Jonathan Bergmann and Aaron Sams, it was helpful in soothing the educational crisis created by the Covid-19 pandemic. Despite initial teething problems, many children thrived in an online learning environment. Even after the pandemic ended and in-person classes restarted, 60% of parents with K12 children would consider continuing home-learning. Despite the post-pandemic new normal, online learning and flipped classrooms remain a vital part of today's education system.
What is a flipped classroom?
Besides flipping the emphasis of the traditional learning style from in-class to at-home, a flipped classroom model incorporates the following four pillars of learning.
Flexible environment: educators are known for their fast-thinking and flexible attitude to classroom learning. The flexibility of a flipped classroom accommodates a range of learning styles and integrates video and online learning tools into the traditional education approach.
Learning culture: flipped learning challenges the traditional style of making the teacher the main source of information and encourages independent learning instead. The teacher's role is to facilitate learning rather than simply delivering instructions. As such, the learner becomes the focal point, and class time is restructured to create a more in-depth learning opportunity for students.
Intentional content: materials and lesson content are intentionally split between what should be taught in class and what students should study at home. Time-strapped teachers can choose which information to deliver in person and allow students to conduct tasks that require more repetition or in-depth research at home.
Professional educator: teachers adopt a less prevalent role in flipped classrooms, but their presence and guidance are still important. Without them, traditional or flipped learning cannot occur. Professional educators know their students best and can gauge which tasks are suitable for learning at home or in class.
How do students in Grades 12 and below benefit from Flipped Classrooms? 
Flipped classrooms connect the dots between online and physical learning. Teachers may initially believe the most important part of flipped learning is motivating students to learn from home, however valuable class time is designed to encourage a higher understanding of materials. This learning style may seem unfamiliar at first, but there are many benefits to a flipped learning style.
1. Encourage a learner-centered approach 
In movies, on TV, and even in our own lives, we are used to seeing teachers as the classroom's main event. Traditional roles are reversed in a flipped classroom, and students are at the forefront of a learner-centered approach. With flipped learning, students are no longer seen and not heard, as they take an active role in their studies. Rather than seeing homework as a chore, students take responsibility for their classwork at home, which prepares them to manage their schedules in the working world.
2. Increase student engagement and learning 
Instead of overloading students with information during a short class, flipped classrooms encourage learners to watch online videos and pre-learn at home. Students then come to class with prior knowledge of the topics and can ask structured questions, work on live problems, and partake in constructive discussions with classmates and teachers. This prior understanding helps students stay engaged throughout classes and empowers shy or less-confident students to contribute their ideas. Flipped classrooms encourage independent learning and critical thinking, helping young learners prepare for their life beyond school.
3. Create happier teachers
Teachers enter the profession to do what they love — inspire the future generation through education. However, many teachers are under immense pressure to deliver high education standards within a limited time. In traditional classroom settings, teachers may not always get enough time to cover all of the syllabus details and work before the bell rings, leaving students to take unfinished work home as homework. Although some initial preparation work is required, a flipped learning approach takes the pressure off teachers and allows students to conduct in-depth research and learning at home before attending class. Happier teachers create a stress-free learning environment and more inspired students as a result.
Which tools enhance flipped learning?
Flipped learning relies on collaboration tools to facilitate online learning. These team collaboration tools connect students while allowing them to access their school work via handy communication apps. They also hold educational videos and lectures that form the basis of class discussions. Microsoft Teams and the Learning Accelerator are examples of platforms intended to enhance flipped learning.
How to use Microsoft Teams for flipped learning
Microsoft Teams is a communication and collaboration platform packed full of features for flipped learning. In conjunction with Acer laptops, the outstanding system delivers seamless communication to students and teachers and is free for those with a valid email address. Microsoft Teams collaboration tools are trusted by over 270 thousand educational organizations worldwide. Here is how they can improve the flipped learning experience for your school, too.
1. Chat function
The integrated chat function allows students to communicate with classmates and teachers and ensures they are always up to date with the latest information. Students can use the feature to discuss class presentations, group activities, and solve problems. The chat function also supports GIFs, emojis, stickers, and polls to enhance engagement and ensure a happier learning environment.
2. Calls 
Smooth communication is the key to successful flipped learning. The Calls feature from Microsoft Tools allows students to make audio or video calls for a more active learning experience. Students are encouraged to use screen sharing, whiteboard, and live captions to support the calls. Students should use a laptop with a good HD webcam, microphone, and speaker to ensure clear communication during learning. 
3. Meetings
The handy Meetings feature enables students to arrange and join online meetings with classmates and teachers. They can attend live class discussions or meet privately with peers to work on group projects. In addition, students can enter breakout rooms, raise their hands, or send reactions and feedback to actively participate in meetings. 
4. Files
One of the most crucial features for those working or studying from home is the option to share files. The Files feature from Microsoft Teams lets students access and share documents with classmates and teachers, facilitating group work and ensuring they never miss a deadline. Students can also use the OneDrive integration platform to sync files across devices and even access them offline. 
5. Apps
The Apps feature allows users to add and use apps within Microsoft Teams to enhance their learning experience. These Apps include Kahoot! to create and join quizzes, or Flipgrid to design and share class-related videos. Moreover, students can take notes during classes and organize their work using the OneNote app.
How to use Learning Accelerators for flipped learning
If you have used Microsoft Teams, OneNote, PowerPoint, or Word, you have probably already used Learning Accelerators without even knowing. Learning Accelerators allow teachers to develop personalized learning paths for students. These learning paths may include content from popular sources like YouTube, Khan Academy, and Ted-Ed. Learning Accelerators also track students' performance and provide constructive feedback. Here are some additional features offered by Learning Accelerators. 
1. Reading Coach
The Reading Coach tool helps students practice reading using specialized exercises. Integrated reading exercises give gentle guidance through pronunciation, syllabification, reading speed, and vocabulary retention, which help students become more confident in their reading skills. The Reading Coach supports and encourages students with various learning differences, boosting literary confidence and helping them to overcome shyness. 
2. Reading Progress
Learning Accelerators accumulate unique data and insight analytics to help teachers track students' progress. Students can use the Reading Progress tool to track their reading skills and receive actionable insights. This helps readers focus on specific areas for improvement, giving targeted advice rather than a blanket approach. The Reading Progress tool streamlines the creation of the reading assignment and the review and analysis process to support students in their reading journey.
3. Search Coach
Putting queries into words is tough, but the Search Coach is here to help. The Search Coach tool teaches students how to form effective search engine prompts to find required information. After entering the prompt, NewsGuard finds trusted sites without displaying distracting or inappropriate advertisements or pop-ups. This steers students away from false or misleading information and provides high-quality data. As just 10% of K-12 students can accurately differentiate fact from opinion, it is vital they acquire information from trustworthy sources. Moreover, developing skills to find information quickly and accurately will help students in their future careers.
4. Search Progress
The Search Progress tool is integrated into the Search Coach and monitors the development of students' literacy skills by providing insights into their search activity and behaviors. Moreover, the tool identifies ways to refine their search prompts over time, which helps students refine their queries and acquire targeted information. Search Progress also allows teachers to understand the thought processes behind students' research by providing a detailed search history.
5. Speaker Coach
Public speaking can be overwhelming, but it can also be enjoyable with practice and the right mentor. Luckily, the Speaker Coach tool is created to do just that. Real-time coaching helps students improve their presentation skills by rounding up and evaluating key presentation points. The intelligent Coach even gives personalized feedback on areas such as pitch, pace, and the use of filler words without the pressure of performing for an audience. 
6. Speaker Progress
This new tool streamlines the process of creating, reviewing, and analyzing speaking and presentation assignments. Teachers and students can view a summary of positive feedback and areas for improvement. Moreover, teachers can conveniently review students' recordings and track progress, saving them time and effort.
7. Microsoft Reflect
The well-being of students is paramount to a safe and productive learning environment. Feeling sad, overwhelmed, or a mix of unidentifiable emotions can hurt students' learning progress, and these feelings must be identified and addressed appropriately. The Reflect tool allows students to identify and express their feelings safely and creatively while teaching them how to communicate and navigate difficult emotions. The Feelings Monster assists in finding the right words to describe feelings and helps students recognize and communicate them before becoming overwhelmed. 
Acer devices for flipped learning
Schools should equip students with high-performance technology to get the most out of flipped learning. Acer's integrated device features deliver an engaging learning experience for students. High-quality audio effects facilitate crystal-clear calls, while upward-facing speakers provide higher-quality audio at high volumes, facilitating smooth communication. Moreover, dual microphones capture voices and make it easier for students to understand each other. This boosts the effectiveness of group discussions and is useful when multiple people speak at once. 
Temporal Noise Reduction (TNR) technology improves the quality of webcam images by sensing and reducing noisy pixels and is perfect for use in low-light conditions. However, using webcams can mean students are susceptible to hackers or cybercriminals. As student safety is crucial in class and beyond, Acer has installed a camera shutter to ensure privacy even when the webcam is not being used. Alongside these features, the TravelMate B5 14 from Acer also comes with a 14" screen, for more comfortable viewing, which is perfect for student life. Combining low power consumption with high performance, the device supports nine hours of battery life to ensure students make it through a full day of classes.
Conclusion
Flipped classrooms bring students to the center of the learning experience. Students are expected to take an active role in their learning by conducting independent research and studying before class time. This pre-learning arms students with an overview of topics and allows them to repeat facts or words as often as needed. Students are given a range of online learning tools such as videos or presentations to strengthen their understanding. Once in the classroom, teachers will analyze their students' comprehension by organizing presentations or group work. Microsoft Teams is the perfect flipped classroom assistant, providing coaching guidance and tailored reading help to boost students' skills and accelerate learning. Of course, learning on a high-performance device such as an Acer TravelMate laptop will deliver an outstanding experience with enhanced audio and video quality, while keeping students safe from cybercriminals.
Jeni is a translator and writer based in Taiwan. She is passionate about business development and loves helping companies enter international markets. She is fluent in English, German, and Mandarin Chinese, and combines these with her industry experience to provide practical market entry solutions.
Stay Up to Date
Get the latest news by subscribing to Acer Corner in Google News.