How Technology Empowers Students to Learn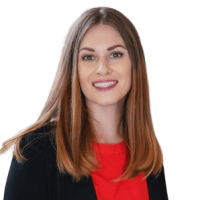 Teachers nurture students as they grow and learn and play a pivotal role in the learning journey. In the past, children were seen and not heard as teachers prescribed learning materials with little interaction from their young audience. Times have changed, and children are now encouraged to actively participate in lessons with the help of technology. Teaching strategies such as flipped classrooms bring students to the forefront of the learning experience as they do the bulk of their classwork at home. Once in the classroom, students are equipped with knowledge of the class materials and topics and can engage in discussions, presentations, and debates that are guided but not micromanaged by teachers.
With the right tools and techniques, teachers can take classrooms from a standard learning environment to one of encouragement, empowerment, and positivity. Technology lends a helping hand, reducing challenges and improving the effectiveness of learning. Educational technology has earned its place in the classroom, with 79% of US teachers in a recent study agreeing that student achievements improve through technology.  Technology is an effective way to empower students and help them excel at school. 
What kind of technology is suitable for the classroom? 
Technology describes software, devices, or other equipment used to enhance the classroom experience. Learning materials are presented on computers or similar devices. It is a hands-on approach to learning and takes a central role in supporting class materials and helping children exceed. These technologies are helpful for children of all ages, offering study support when they need it.
Using technology gives students greater control over their learning and enables them to become independent learners.  Classroom technology is interactive and provides instant feedback so students know whether or not their answers are correct. Computer systems also keep track of students' scores to add a sense of competitiveness and retain students' focus.
How to use Microsoft technology in the classroom 
Microsoft's range of learning technology tools is designed to encourage and empower children in the classroom and create favorable learning conditions for children of all strengths and abilities. 
1. Microsoft's Learning Accelerator
Microsoft's Learning Accelerator is a new category of technology tools designed to help students excel. Students receive real-time personalized coaching for more challenging learning materials, allowing them to catch up, keep up, and get ahead. Learning Accelerators include the Reading Coach, which lets students practice reading through specialized exercises, offering guidance for pronunciation, syllabification, reading speed, and vocabulary retention. This empowers readers of all levels and enhances self-confidence when reading.
Reading Progress is a free tool built into Microsoft Teams and helps teachers keep track of students' reading fluency. Students record themselves reading and send it to teachers for marking. Data is then recorded in Insights, allowing teachers to monitor progress and spend time helping students rather than organizing information. Microsoft's Reading Progress tool enhances students' performance and builds confidence while making life easier for teachers.
Available in Microsoft PowerPoint and Teams, the Speaker Coach provides real-time coaching to enhance public speaking and presentation skills. It offers customized feedback on pitch, pace, and the use of filler words, allowing students to improve their skills without judgment. Students can react to real-time feedback while presenting, helping them present with confidence. The intelligent coach lets students practice without the pressure of an audience and ensures they are ready to speak fluently on presentation day.
Search Coach is a Learning Accelerator tool that helps students develop search queries, identify trusted websites, and think critically. Data is then uploaded to Education Insights, helping teachers analyze and provide feedback on search data. After evaluating a website's credibility, the built-in NewsGuard feature displays trust ratings to warn students of untrustworthy websites. 
2. Cortana
Cortana is Microsoft's answer to a virtual assistant and is perfect for helping students perform various tasks in the classroom. Activated by voice commands, the smart tool can search for and tell students facts, assist with math calculations and conversions, and create notes. Cortana can even search for information on the web, enhancing online safety by bringing up child-friendly websites. Setting alarms, reminders, and timers also helps students improve their timekeeping and workload management. Although Microsoft will end support for Cortana in Windows as a standalone app later this year, it will still be available through other apps such as Outlook, Teams, and other education apps.
3. Microsoft Ink 
Windows Ink is a software suite that allows users to access applications and features that support the digital pen. The digital pen lets students write on a device screen as they would with a standard pen. Students can embrace and enhance their creativity with Windows Ink by expressing ideas or writing notes and comments on web pages or documents. The handy handwriting recognition feature converts handwritten text into typed text for enhanced readability. Similarly, the math recognition feature converts handwritten and typed equations to boost clarity. The Math Solver feature helps students solve tricky math problems, providing student support options for more challenging topics.
4. Microsoft Teams 
Microsoft Teams is a collaboration platform that enables students to work on joint projects and assignments. Students can communicate with each other and their teachers in real-time through the chat function, or conduct a video or voice call for additional support. Microsoft Teams also supports file sharing and lets students create and annotate shared documents. The diverse learning styles of each student are supported by Microsoft Teams, making it the perfect technology software for the classroom.
Classroom technology from Acer
Acer's Computer Assisted Instruction technology features go hand-in-hand with Microsoft's software options to create a more empowering and supportive learning environment for children of all learning abilities.
The Acer Purified Voice feature uses AI noise reduction to decrease background noise, allowing students to concentrate during online classes. This is particularly helpful for students who are easily distracted and struggle to maintain focus in noisy environments. Acer Purified Voice also enhances microphone clarity to ensure students can hear and be heard when completing online tasks, empowering students by emphasizing the importance of their own voice.
Moreover, Acer's TravelMate series features a dual microphone array to reduce background noise and boost sound quality during video calls. This helps students hear lessons more clearly, enhancing the online learning experience.
Touchscreens keep students engaged by encouraging them to use their fingers or pens to write and draw on screens. This incorporates learning technology while maintaining a traditional pen-to-paper feel. Students can use the touchscreen feature to quickly switch between applications and easily navigate menus, boosting efficiency as they complete tasks. The Acer Active Stylus enhances writing accuracy and provides a precise writing experience for students. Students can take notes more effectively and even draw or annotate directly on their device's screen.
Acer User Sensing Technology maintains the well-being of students while using devices. The built-in break reminder protects students' eyes by reminding them to take breaks at regular pre-set intervals, helping to reduce eye strain and poor posture. Moreover, the screen distance reminder lets students know if they are sitting too close to the screen.
Conclusion
Students spend much of their childhoods in a classroom. As such, teachers should strive to create a positive and empowering environment that allows them to thrive. Moreover, teaching students leadership and communication skills equips them for life after school, turning them into respectful leaders and coworkers. Technology supports students of all ages and abilities, offering guidance with overwhelming tasks such as public speaking and reading aloud and helping to organize and clarify math equations. Using technology in the classroom decreases challenges for students and helps them build confidence as they learn. Microsoft offers a range of intelligent technology tools to streamline the education environment and promote teamwork and individual learning. These technologies are supported by Acer devices and features such as touchscreens, stylus, AI noise reduction technology, and screen reminders to help students develop effective study habits and get the most out of classes.
Jeni is a translator and writer based in Taiwan. She is passionate about business development and loves helping companies enter international markets. She is fluent in English, German, and Mandarin Chinese, and combines these with her industry experience to provide practical market entry solutions.
Stay Up to Date
Get the latest news by subscribing to Acer Corner in Google News.