Acer Corner User Agreement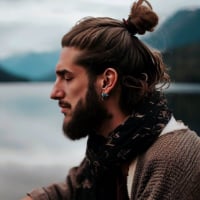 Revision 1 (February 2022)
Acer has created this blog to provide an avenue for people to find information, solve problems and get the most out of their Acer products.
This Acer Corner User Agreement (the "ACUA") is intended to ensure a healthy, fun and informative blog for all users. Acer suggests each user of this Corner carefully read the agreement and reference it as needed when using the site.
By accepting this agreement as it is currently presented, you are agreeing to the ACUA fully. Acer alone will determine if changes are needed.
If Acer determines changes are needed to the ACUA, we may at any time update this agreement. If an update is performed, Acer will promptly make all reasonable efforts to inform Corner members.
This Corner is intended for both the Acer Consumer and Commercial customer. Potential customers of Acer are always welcome as well.
ACUA Terms and Conditions of Use
General Terms and Conditions:
By accepting the ACUA, Acer grants you non-transferable, limited, entry and use of the Acer Corner.
In addition to the terms of use contained in the ACUA, the Acer Legal Notices govern the use of the Acer Corner. The Acer Legal notices will always override the terms contained in the ACUA in the event of contradiction.
See these notices here: https://www.acer-group.com/ag/en/TW/content/legal-english
Acer does not endorse the advice, comments, views or opinions posted by members to the Acer Corner.
Never submit, post or in any way provide personal information such as addresses, phone numbers, personal email addresses or full names on the Corner.
Acer, at its discretion, reserves the right to edit, re-locate, and/or partially or fully remove any submission to the Corner which fails to comply with the ACUA
Acer's privacy policy ( https://www.acer.com/ac/en/US/content/privacy ) governs all personal information provided to the Acer Corner.
Acer may track your activity on the Acer Corner using "cookies" or similar technologies to help us improve the Corner, Acer products or services. Refer to Acer's Privacy policies for further details: http://www.acer-group.com/public/index/privacy.htm
By using the Acer Corner, you agree to receive email communications from Acer regarding your activity with the Corner. For example, notifications of a reply to your forum post or survey requests intended to help us improve the Corner may be sent to the email address you used when registering. Recipients of Acer Corner emails can opt out at any time by clicking the link found near the bottom of each email sent to you.
Posts asking for donation or sponsorship requests will not be allowed. Acer, at its discretion, reserves the right to remove any posts pertaining to donation or sponsorship requests.
Member Contributions to the Acer Corner:
Submitted comments: Acer Corner is here to create a constructive, efficient, avenue for Acer customers and potential customers to find information and learn how to use Acer products efficiently. Content which fails to enhance the collective technical knowledge of the Acer Corner or submissions which could void the product warranty may be removed. Examples include but are not limited to the following:

Acer policy or procedure discussions
Acer corporate decisions or direction
Future PC industry speculation
Regional/Country variances in Acer policy or products offered.
Petitions of any kind or sort
Discussions of a litigious nature
Discussions regarding Rooting or Unlocking devices

All polls posted to the Corner will be initiated by Acer Writers, Staff or the Corner Manager.
Be relevant. Make sure your contributions are relevant to this blog and to the specific topic.
Be respectful, courteous and polite: All users of the Acer Corner should feel welcome and comfortable participating. The Acer Corner is global in nature. Therefore users will have the ability to meet and interact with people from around the world. Be respectful of other cultures and those who use English as a second language. Acer will not tolerate the posting of content which is rude, libelous, inflammatory, indecent, vulgar, pornographic, or any comments made in a sexual, racial, cultural or ethnic context.
Do not advertise: The Acer Corner is not to be used to advertise a member's products, services or personal/professional offerings of any kind under any circumstances.
Appropriate User Names: All user names or aliases should be carefully chosen so they are not deemed inappropriate or offensive to other members. If you are unsure if the User Name you are considering may be found offensive, it probably will be. Acer suggests you chose another. User names should not contain personal information such as URLs, Email addresses, phone numbers or possibly confuse members into thinking you are an Acer employee.
Abide by the law: Do not submit content to the Acer Corner that could be construed as being the promotion to commit an illegal action.
Do not aid, facilitate or promote in any way regarding "work arounds" of digital rights management software.
All submissions to the Acer Corner must be your own work or work to which you own a license.
Submission agreement: By sending a submission to the Acer Corner you agree to grant Acer perpetual use of that content on a royalty free, non-exclusive and worldwide basis. Acer reserves the right to use, publish, reproduce, modify, translate as desired and make available to the public any and all submissions as it sees fit. If you do not want to grant these rights to Acer, do not submit the content to the Acer Corner.
Don't publicly share anything that you receive in any one-to-one communication, be it email or private messages, without the author's consent. This includes communications received from Acer, Acer employees, Moderators or any Corner members. Use of the Private Message system is governed by the Corner Guidelines and any violations of the guidelines when using this system will be considered abuse of the Private Message system.
Any posts that promote or aid in bypassing of security features will not be allowed. This includes posts related to removal or bypass of hard disk, BIOS or TPM passwords. Any posts that promote bypassing software security features such as activation keys or other unlicensed software use.
Do not offer or allow other users to take remote control of your computer.
Breach of the ACUA:
Failure to abide by the ACUA may lead to the removal or editing of your submission. In extreme or repeated cases, Acer may decide to temporarily or permanently delete your Corner account and membership. Acer reserves the right to delete any submission or take any action against an account or membership at any time, for any reason.
Joe is a writer with a passion for gaming, technology, and language learning. Joe has a knack for turning complex tech jargon into easy-to-understand prose. He's a lifelong gamer, having grown up playing classic console games like Super Mario Bros. and The Legend of Zelda, and now enjoys exploring the latest virtual worlds on PC. His interests don't stop there – he's also an avid language learner, currently studying French and Portuguese in his spare time. Whether he's writing about the latest gaming trends, reviewing cutting-edge tech products, or sharing language learning tips, Joe brings a fresh perspective and infectious enthusiasm to everything he does.
Comments
Stay Up to Date
Get the latest news by subscribing to Acer Corner in Google News.