Making Coding Fun and Easy with Minecraft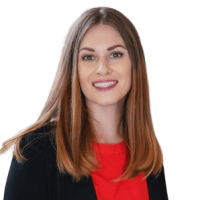 Most people living in today's digital age will have heard of coding. But what is it exactly? Coding means using a specific language to give instructions to computers. With these instructions, we can request computers to perform specific functions and create websites, apps, and video games. As technology advances, and more people work in tech-related fields, there is no doubt that coding will one day become a general language we all learn.
Learning how to code is especially important for children, as it teaches them problem-solving and analytical skills, fosters creative thinking, and helps improve structural thinking. One popular way to teach kids how to code is by incorporating games and challenges into their learning materials. Like LEGO, Minecraft is a game, owned by Microsoft, that lets users build blocks and characters into anything they like. It may look blocky and simplistic at first glance, but Minecraft is a great way to boost creativity in the world of gaming and fantasy while teaching users basic coding skills. Each month, over 140 million Minecraft players log on and create their own adventures.
Computer coding for kids — Minecraft Education
Coding is not just for adults or computer science students —  it is suitable for kids, too. Minecraft Education is a game-based learning platform that encourages children to develop and showcase their creative skills while promoting collaboration with peers. With Minecraft coding for kids, users can immerse themselves in a digital environment and take a hands-on approach to learn how to code. Whether classes are remote, in-person, or a mix of the two, Minecraft Education offers cross-subject learning opportunities that bring abstract concepts to life. 
With hundreds of approved classes and classroom-friendly offerings and challenges, Minecraft Education is the perfect accompaniment to STEM learning. Minecraft Education is a holistic system that offers everything teachers need to easily incorporate fun coding projects into their teaching plans without stressing about how to get started.
What is gamification in coding education?
Most kids love to play challenging games that require problem-solving to unlock new features or move up a level. Gamification incorporates the gaming features kids love into other contexts that usually cause them to lose interest. It makes non-gaming environments or difficult tasks more interesting and is linked with higher engagement levels. 
It is probably no surprise, then, that gamification positively impacts learning. The benefits of gamification in education include enhanced motivation and engagement while building persistence and resilience. In fact, a recent study showed that challenge-based gamification boosted student performance by 89.45% compared to class-based education. It can also make complex or dry topics more manageable and creates a fun learning environment for teachers and students.
Minecraft Education is a prime example of gamification for kids who might moan and groan at the thought of learning how to code. Coding could sound uninteresting or downright impossible to young learners. However, Minecraft reminds them that anything is possible and cultivates a sense of healthy competition between peers. Minecraft's coding games for kids offer a playful and interactive environment that is appealing and less intimidating than traditional computer science or coding classes. Moreover, celebrating small wins will motivate children and boost their self-confidence, helping them push their creative boundaries. 
Is coding fun? 
Kids love games, but learning? Maybe not so much. With Minecraft Education, kids get to explore a game-based platform that makes learning fun. Students can explore blocky worlds that reveal ways to handle any subjects or challenges, helping them to prepare for the future. Moreover, Minecraft Education promotes teamwork by enabling multiple users to work together, allowing up to 30 players in a single multiplayer game. 
Free project tutorials with Microsoft MakeCode 
Minecraft Education inspires inclusive learning to ensure all children have a chance to learn topics like coding. Through project-based learning, Microsoft MakeCode is a free and engaging computer science experience that lets children discover how to code and create fun projects, with immediate results through the interactive simulator. MakeCode also offers both block and text editors to accommodate all learning levels. Children are encouraged to build their own projects via free tutorials.
Exploring Code Builder for Minecraft
Code Builder is one of Minecraft Education's special features and is designed to help students learn how to code. It allows children to develop basic computer science skills within the Minecraft realm and shows them how to code with blocks and Python. Code Builder uses in-game agents through which students can execute demands and manipulate Minecraft features, giving them a fun and interactive environment to learn to code.
Minecraft Education is packed with 200 hours of computer science content for all abilities. It also supports a range of training materials for teachers and educators. With Code Builder, teachers can join a global community of educators and exchange knowledge and tips to give students the best possible coding experience. Code Builder can help students gain a deeper understanding of challenging topics. For example, the Algebra Architecture lesson provides students with math models to learn about arithmetic patterns used to make architectural designs. By creating and solving problems, students can build blocks and patterns which maintains interest and helps them overcome challenges.
For schools looking to develop the leadership and conflict mitigation skills of our future generation, Minecraft Education PeaceBuilders game offers students a fun and creative glimpse into how to create a better world. Students can experience how to actively participate in society and learn how Nobel Peace Laureates have changed the world. Each twist and turn is a fantastic opportunity to delve deeper into the lives of past Nobel Prize winners. Players can even experience their work first-hand through interactive scenes.
How to download and use Minecraft Education
Teachers and educators looking to implement coding in their classrooms are in luck — installing Minecraft Education is a quick and easy process.
First, teachers or IT admins should check whether or not Minecraft Education is already installed on their computers. To do this, open the Microsoft Store from the Start tab on the bottom left of the screen.
Users may be required to sign in if they have not already. Please note that the system may require users to sign in twice. 
Look for the Minecraft Education tile or find it via the search function.
Select the tile, install, and download.
Note: For more information, please look at Minecraft's official installation guide. 
Minecraft Education is available on Windows, Mac, iPhone, and Android or Chromebook devices. Users who are unsure whether their computer can support Minecraft Education can check here.
Minecraft Education enhances all areas of the school curriculum — from STEM, history, technology, mathematics, and more. Teachers and educators can use the Educator Training tool to learn how to successfully incorporate Minecraft into their classrooms. Minecraft 101 is a great starting point for Minecraft newbies. From class delivery and preparation to writing lesson plans, it is a place where teachers can familiarize themselves with the game's nooks and crannies to deliver the best lessons possible. Similarly, Minecraft 201 builds upon these skills and shows teachers how to incorporate a multiplayer environment.
Created by teachers and educators, Minecraft Education offers a plethora of lesson plans for students of all ages. Using basic starter kits, teachers can access lesson plans, downloadable worlds, and how-to tutorials in core subjects like maths, science, and language arts, tackling more challenging topics like renewable energy, fractions and decimals, and creative writing. Teachers can also discover classroom build challenges to engage students and can even download activities in PDF format. Moreover, help and support from other educators is never far away. Minecraft Education offers ample support through community forums, events, and updates. 
How to use Code Builder
If accessing Minecraft Education was easy, launching Code Builder is even easier. Simply open a world in Minecraft Education and press the 'C' key on the keyboard. iPad or touch device users can tap the Agent button at the top of the screen. Users will be presented with a choice of learn-to-code platforms. Then, select Minecraft MakeCode and 'New Project' to start a fresh project, and begin building in Code Builder. 
How does Acer TravelMate B enhance the Minecraft Education experience?
The Acer TravelMate B is the perfect coding companion for students and teachers. It comes with a range of features that enhance the Minecraft Education experience and make coding come alive in the classroom.
First, the Acer TravelMate B series boasts 14" screens for better visibility of the coding environment. This expansive view lets users learn coding with Minecraft without hurting their eyes. Moreover, Acer laptops have built-in break reminders to ensure students take regular breaks to alleviate eye strain. Although coding is fun and engaging, the Break Reminder Software lets students achieve balanced screen time, enhancing their overall well-being.
Additionally, Acer's touch-enabled laptops enable seamless interaction with Minecraft Code Builder and allow users to manipulate and arrange code blocks using the touch-screen function. In fact, touch-screen devices make coding and gamification easier for younger students as they can simply drag and drop code blocks to create their own block coding masterpieces.
Conclusion
Coding is part of the digital world in which we live. As coding becomes more accessible, teachers must be equipped to incorporate it into all aspects of the school curriculum. Luckily, Minecraft Education is a comprehensive coding tool designed to streamline the teaching and learning process for students and teachers. Teachers can access a whole world of support, including introductory videos, teaching plans, and help from other educators around the globe, helping them provide the most engaging coding classes for their students. Children will love getting involved in coding projects, which bring more challenging subjects such as math and science to life. Gamified learning is a real game-changer for the education sector, and Microsoft is here to support teachers through all stages of the coding process. The Acer TravelMate B and P series enhances learning by ensuring the well-being of students and providing exciting touch-screen options for a more realistic coding experience. Give classrooms a breath of fresh air with Minecraft Education and Acer's TravelMate series.
Jeni is a translator and writer based in Taiwan. She is passionate about business development and loves helping companies enter international markets. She is fluent in English, German, and Mandarin Chinese, and combines these with her industry experience to provide practical market entry solutions.
Stay Up to Date
Get the latest news by subscribing to Acer Corner in Google News.