What is Pragmata and Why is it Delayed Again?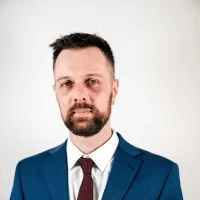 With global temperatures rising, AI taking over and various wars looming on the horizon, how about leaving the earth and taking a trip to a unique lunar world in Capcom's upcoming game, Pragmata? Well, hold your horses, hoss. Before you get over excited about this widely awaited science fiction action-adventure game, first unveiled way back in 2020, please sit down, for we have an update. The latest word from Capcom is that the Pragmata release date will be in 2024, or sometime thereafter. This mysterious game, for PlayStation 5, Microsoft Windows, Xbox Series X and Series S will surely be worth the wait? Read on to find out the truth about Pragmata and much more!
Welcome to our discussion of Pragmata and sorry to burst your bubble with the cold, hard truth, especially if you have read elsewhere such as at Capcom's official Pragmata webpage that the release window is in 2023. All is not lost, however, so let's make the most of the Pragmata game postponement to delve deeper into the story, developer, gameplay and attempt to navigate our way through all of the delicious mystery surrounding this upcoming Capcom game.
Who is the developer?  
Capcom, as we have already mentioned, is the legendary developer behind Pragmata. Chances are you have played some Capcom games before. You may know Capcom as the Japanese game developer behind many of the world's favorite video game franchises, including Street Fighter and Monster Hunter. So far, 2023 has been a busy year for the lads and ladettes at Capcom. Their Resident Evil 4 remake dropped in March to rave reviews, followed by the greatly anticipated release of Street Fighter 6 in June. Dystopian near future dino-shoot 'em up Exoprimal followed hot on the heels of Street Fighter 6 in mid July, finding us here, today, with many Capcom games to play while we wait for Pragmata. If you are in the market for a new game or two, be sure to check out Game Pass to discover all of your favorite games, new and old.
What is Pragmata?
At this point in time, there isn't a great deal that we do know about this mysterious action adventure game starring a warrior astronaut, and a technically enhanced young girl called Diana. We can, however, glean a few gems of information from Capcom's stunning announcement trailer for Pragmata.
Set in a dystopian near future, a cataclysmic event has wreaked havoc on the earth. A lone astronaut wanders through an abandoned Times Square in New York, then stops to access his futuristic, high-tech backpack. Assembling, then firing a pistol into the air, cybernetic spores fall, to reveal Diana and her cat. Diana seems to be at the center of things, possibly the savior, or destroyer of earth?
As soon as the astronaut finds Diana, the sky cracks, glitches, then shuts down like a faulty computer screen, and a satellite falls from above. Everything on the ground is lifted into the sky, astronaut and Diana included. The astronaut enlists the help of his trusty backpack, propelling the pair through the sky, narrowly avoiding a collision with the falling satellite. They keep ascending, first above the skyline of the big apple, eventually landing on the moon, taking in the view of the distant planet earth.
And what's the gameplay like? 
Again, Capcom haven't let on too much about the gameplay of Pragmata, here's the developer's official description: "Set in a dystopian near-future on Earth's Moon, Pragmata will take you on an unforgettable adventure." So it is clear that Pragmata will be based on the moon, and the technology appears to be futuristic, but not too futuristic. As for the gameplay, the astronaut's backpack gives us an inkling that players may have to combine pieces of equipment in order to progress, fight and travel through the lunar setting.
Why the delay?
Beset by severe delays, Pragmata was originally slated for release in 2022. In November 2021, the project was delayed, with Capcom announcing: "Our team is hard at work on the project, but to ensure this will be an unforgettable adventure, we've decided to shift the release window to 2023."
Capcom's most recent Pragmata trailer, released in June 2023, reveals more about the gameplay. Watch the trailer and see the astronaut battling enemies, carrying Diana on his back, who appears to be assisting him, along with a robotic sidekick. There is seemingly real gameplay footage towards the end of the trailer, and a strong sense that Diana is part computer, technologically enhanced, or maybe she has magical powers. Come to think of it, this relationship is slightly reminiscent of Joel and Ellie in The Last of Us. Or, perhaps not?
Either way, the latest trailer ends with a hand written note that Diana was working on while the astronaut battled baddies around her. The note reads "VERY Sorry :(" Followed by another note from the Pragmata development team: "To all our expectant fans, it is with a heavy heart that we must further postpone the release of Pragmata. Our team is currently hard at work making the best game that we possibly can, but we need more time. We will continue to do our best to ensure that the final product is one that is worthy of your patience. Thank you for your continued support." Hopefully the delay is a good thing, and the eventual release of Pragmata will be worth waiting for!
How to stay tuned for further Pragmata updates? 
That's all for today, earth folks. We hope that you stay tuned for the actual release date of Pragmata at some point in the undefined future. These things take time, and like Avatar 2, we hope that Pragmata will be worth the wait. Unfortunately, Pragmata is not available for pre-order, but it will eventually launch on PlayStation 5, Microsoft Windows, Xbox Series X and Series S. Stay updated with the latest news from Pragmata, follow @PRAGMATAgame on Twitter, and please remember to Like Pragmata on Facebook.
Edmund is an English copywriter based in New Taipei City, Taiwan. He is a widely published writer and translator with two decades of experience in the field of bridging linguistic and cultural gaps between Chinese and English.
Stay Up to Date
Get the latest news by subscribing to Acer Corner in Google News.