Gaming Developers: Capcom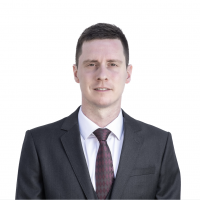 Capcom has released some of the most well-known platformers, beat 'em ups, survival horrors, and fighting games of the last 30 years. The company continues to generate hits, remains at the heart of the gaming world, and continues to spread its influence in popular culture.
What is Capcom?
Capcom is a Japanese video game developer, publisher, and distributor. The company is responsible for bringing Japanese gaming culture to the West with some of the most iconic video game franchises of all time. Its impressive list includes Street Fighter, Mega Man, Resident Evil, Monster Hunter, and Devil May Cry. Decades of excellence in arcades, home consoles, and PCs have earned Capcom a reputation as a respected name in gaming. A focus on providing quality has resulted in a passionate fan base and one of the world's most influential video game companies.
The history of Capcom 
Capcom's origin dates back to 1979 when Kenzo Tsujimoto founded I.R.M. Corporation as a manufacturer and distributor of arcade games. A couple of years later in 1983, Capcom was officially formed by I.R.M. and Japan Capsule Computers Co., Ltd. The name stems from "Capsule Computers" and the company's goal of differentiating from personal computers as a "capsule packed to the brim with gaming fun." 
The company released its first game Little League in 1983 as a coin-operated medal game. A year later, in May 1984, the company would release its first piece of software, which was a video arcade game and scrolling shooter called Vulgus. The game was an arcade favorite in Japan. The company followed up its success by releasing the vertically scrolling shooter, 1942. While, it became a hit in both Japan and the United States, the port of 1942 for the Nintendo Entertainment System (NES) was Capcom's grand entrance into home consoles. This set up a wave of titles released in the late 1980s and 1990s and proved that the company could compete internationally.
In 1985, Capcom games became the 8-bit silicon standard with the releases of Commando and Ghosts 'n Goblins. Both games received positive reviews from fans and critics, which led to the ports for other platforms. Ghosts 'n Goblins even finished as the runner-up for the Arcade Game of the Year at the Golden Joystick Awards.
Though previous games performed well, it wasn't until the late 1980s that Capcom cemented itself as a top international developer with the release of Street Fighter and Mega Man. Both were quickly ported for home consoles, praised by critics, and hits overseas. More importantly, they became two of the most influential franchises of all time.
Capcom rode the success of its 2D style throughout the first half of the 1990s, with multiple sequels and the Marvel vs. Capcom crossover. However, the company topped itself again with the 3D survival horror game Resident Evil in 1996. Like others before it, the game was praised for its graphics and gameplay. The franchise easily tops the list of the company's top-grossing games.
The 2000s saw some classic sequels and the introductions of Devil May Cry and Monster Hunter. In addition, the Resident Evil film series was released to big box office numbers, which created a whole new market of fans.
The 2010s weren't as kind as previous decades. Although sequels were released and games such as Monster Hunter: World sold millions of copies, Capcom failed to introduce any new meaningful franchises. It also irked fans with the requirement of paying extra to access content already within a game's files. To make matters worse, it was criticized for game cancelations and for not releasing certain games outside of Japan.
The early 2020s haven't been much better for the company, as it was a victim of ransomware attacks and had sensitive information stolen in 2020. Furthermore, the hack released information that pulled Capcom into a lawsuit concerning copyright infringement. The issue was settled in February 2022. However, it hasn't been all bad as the latest release of the Monster Hunter franchise, Monster Hunter Rise, was well received. Resident Evil has also had a renaissance over the past couple of years for gaming remakes, television, and movies. More recently, Street Fighter VI was announced for 2023 which has fans excited for what's to come.
Why is Capcom influential in the gaming community? 
Capcom's influence is like no other gaming developer. Not only is it known for its high quality and consistency, but the genres, it helped shape. It's hard to imagine what arcade or fighting game culture would have looked like without Street Fighter, or where the survival horror genre would be without Resident Evil. Capcom has consistently released games built for fans and has done an excellent job building its universe.
Crossovers 
Capcom is a developer that is known for crossovers, and multiple franchises have been involved with other influential properties. Starting in 1992 with Adventure Quiz: Capcom World 2, Capcom has been experimenting with cameos. Some games include IP from the worlds of Marvel, Namco, Tatsunoko, and Puzzle Fighter, while others such as the Street Fighter and Mega Man crossover stay within the Capcom universe.
Graphic novels and comics 
Capcom has done an excellent job rounding out storylines and further world-building. A handful of Capcom games have been made into graphic novels and comics. Some of these include:
Street Fighter 
Mega Man 
Resident Evil 
Monster Hunter 
Devil May Cry
Film and television 
Over the years, the company has ventured into both animation and live-action versions for film and television. Although some franchises such as Street Fighter haven't been successful in releasing quality content, Resident Evil has carved out a place for itself. The original film franchise released six movies from 2002 to 2016 and although there have been critics, it did gross over $1.2 billion. It was also at one time the highest-grossing film series that was based on a video game. More recently, the film franchise was rebooted by Netflix and a spin-off television show was released but canceled after its first season.
Esports 
In 1992, Street Fighter II won the Golden Joystick for Game of the Year. More importantly, it defined a generation in the fighting genre that still exists today. The world's largest esports fighting game competition Evolution Champion Series (EVO) includes a Street Fighter category, and the Street Fighter Esports Series by Capcom Pro Tour (CPT) is a huge draw worldwide.
What's the future for Capcom?
Capcom's games are enjoyed by millions of people all over the world. The company is dedicated to creating new and innovative gameplay experiences that will keep players coming back for more. Capcom is a true pioneer in the video game industry, and its impact can be seen in the success of its many iconic franchises. With Street Fighter VI, Mega Man Battle Network Legacy Collection, a Resident Evil 4 remake, and a couple of new IPs (Exoprimal and Pragmata)  in the works for 2023, it's an exciting time for Capcom fans. It will be interesting to see what direction the developer takes its classic franchises and where it will go with new ideas.
*The opinions reflected in this article are the sole opinions of the author and do not reflect any official positions or claims by Acer Inc.
 About Byron Clarke: Byron is a contributing writer for Acer Corner. As a freelance copy and content writer, he writes about business, technology, and gaming. He is passionate about reading, writing, and teaching. Most days, he spends his time helping marketing teams find creative ways to reach audiences and small businesses find strategic advantages.
Tagged:
Stay Up to Date
Get the latest news by subscribing to Acer Corner in Google News.