Street Fighter 6, Sit Down and Put Up Your Dukes!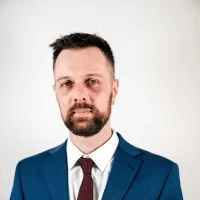 The Street Fighter series has defined and redefined the fighting game genre for the past 36 years since its inception in 1987. Fast forward to 2023, and it feels like a lifetime since Capcom released Street Fighter V back in 2016. That's nearly eight whole years! The question that many gamers have been asking is when is Street Fighter 6 coming out? Well, if you weren't lucky enough to participate in the Street Fighter 6 closed beta last December, don't worry there's not too long left to wait. The Street Fighter 6 release date is June 2, 2023.
If you are reading this article, chances are you have played one or more of the many incarnations of the Street Fighter (SF) franchise. What's your Street Fighter story? Tell us in the comments below! I myself first played the arcade version of Street Fighter II as a young lad in my uncle's kebab shop. My friends and I attempted to apply the devastating combos that we saw in the game into our real life street fights without much success. Before SF II we had Double Dragon. After SF II we had Mortal Kombat. Those were the days. Little did we know, but SF II was to soon be regarded as the most influential fighting game of all time due to its rich roster of playable characters, slick playability, and crankin' combos. The release of SF II in 1991 was a turning point in the video game industry; it popularized the two-player mode of competition and made the fighting genre cool, inspiring many new fighting games from Mortal Kombat to Tekken.
Capcom, the Japanese game developer behind many of the world's favorite video games including Street Fighter and Resident Evil, has done themselves proud with Street Fighter 6. Taking a peek at the Street Fighter 6 leaks, we will soon be reunited with familiar faces, including Guile and Chun-Li, as well as meeting several unseen characters. If the leak is to be believed, there are 22 playable Street Fighter 6 characters to look forward to. But more likely there will only be 18 characters, you'll have to wait and see.
Jamie is a shining star among the new characters in Street Fighter 6. A Hong Kongese peacekeeper and master dancer tasked with the mission of defending his town with his fighting skills, Jamie practices a drunken boxing style of combat combined with breakdancing and drinking the liquor in his bottle for additional moves. This character will surely inspire many fights around the globe this summer.
So, what else is new in Street Fighter 6? The emphasis in the game is on street culture. The world of Street Fighter 6 is imbued with music, graffiti, and violence. The storyline sounds similar to previous Games in the series, according to Capcom's introduction for Street Fighter 6: "No one starts off as a champion. You get there step by step, punch by punch. Take up the challenge and bring your game to the next level."
What does this challenge entail? Looking at the gameplay, and digging a little deeper into the press releases for Street Fighter 6, you will find that there are three game modes: Fighting Ground, World Tour, and Battle Hub. Fighting Ground hosts the modes from the previous Street Fighter games, including Arcade Mode, local versus battles, and online matches.  
Action-adventure and Street Fighter in the same sentence? Yes, and we just can't wait for more info about World Tour, where you can create a customizable player avatar in single-player immersive story mode and explore the vibrant 3D Street Fighter world. Battle Hub will be an online fight venue where players can represent and much, much more with their player avatars created for the World Tour.
Another first for Street Fighter 6 is the Real Time Commentary feature. Do you want Donald Trump or Kid Rock to commentate on your fight? Well, we don't yet know if Donald or Robert James Ritchie have lent their voices to Street Fighter 6, but legendary fight game community commentators, including Jeremy "Vicious" Lopez and Aru, will narrate the on screen combat just like in a real tournament. This feature will also include easily understandable gameplay explanations, and the commentary will be subtitled in 13 languages. Oh Yeah!
Street Fighter 6 has a distinct hyper-realistic look, and the game world is vibrant, lifelike, and full of splashes of color. Developed on Capcom's RE Engine, responsible for the creation of Resident Evil 7 and Devil May Cry 5, providing enhanced visuals throughout the game.
The ultra modern, gritty, and urban vibe of Street Fighter 6 is further enhanced by the Drive Gauge. The Drive Gauge allows each player's individual creativity to flourish in their offense and defense. Players can use the gauge for five different techniques and limitless potential: Drive Impact, Drive Parry, Overdrive Art, Drive Rush, and Drive Reversal. Players can use these techniques to really get violently creative in Street Fighter 6.
In addition to the Drive Gauge, Street Fighter 6 offers three types of control. For the old-school brawlers who might be missing a few digits by now, try the classic control type using the traditional six button layout. If you're new to Street Fighter, try the modern control type, offering easier inputs and simplified special move button combos. The dynamic control type utilizes a single button automatic attack layout and can only be used in certain parts in Fighting Ground mode.
In case you forgot the date further up the page in all the excitement, here's a reminder to remember the date: June 2, 2023 is the official release date for Street Fighter 6. The game will be available on PlayStation 4 and 5, Windows, Xbox One and, Xbox Series X/S. Discover Street Fighter 6 and a world of other new games with Game Pass. The latest evolution of Street Fighter promises to shake things up, walk your own path and bring your fighting game to a new level this June. 
Edmund is an English copywriter based in New Taipei City, Taiwan. He is a widely published writer and translator with two decades of experience in the field of bridging linguistic and cultural gaps between Chinese and English.
Stay Up to Date
Get the latest news by subscribing to Acer Corner in Google News.