7 Best Cities in Western Europe for Digital Nomads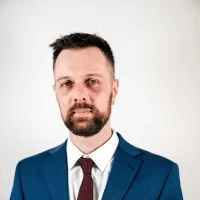 Let's pack up, and set off for the cradle of Western civilization, history, art and culture, Western Europe. Home to world famous landmarks from Stonehenge to the Swiss Alps, Western Europe is blessed with diversity and tolerance. Visit Western Europe at any time of the year, and prepare to be greeted by warm summers, and winters that aren't too cold. From the forests of Bavaria to the canals of Birmingham, don't miss out on experiencing the true tastes of Western Europe.
While many digital nomads set out from Western European countries, traveling afar to explore the beaches of Pattaya, or the jungles of Medellin, few opt to remain in the West. Don't let that put you off! The lure of the old countries in Western Europe is different from the mystic charm of the Orient, or the remote pull of the Antipodes.
We previously introduced you to the sunny delights of Southern Europe in this article. Eastern Europe is also on our list of places to live as a digital nomad, as is Northern Europe. Perhaps your remote work job can take you all over Europe? With a passport, some cash, and a computer, the world really is your oyster. So, let's dust off our trusty map of Western Europe, pack up our laptop and travel to the 7 best cities in Western Europe for digital nomads. 
If you are wondering "What countries are in Western Europe?" Then you are not alone, as the UN geoscheme, the CIA and EuroVoc (EU thesaurus) all have different classifications of the countries that are in Western Europe. The CIA classifies Western Europe as: Belgium, France, Ireland, Luxembourg, Monaco, Netherlands, and the United Kingdom. We have followed this classification in our guide, and added Germany for good measure.
Graz, Austria 
Either way, we will start with Austria. Graz is a beautiful city in the heart of Austria, surrounded by fine countryside. Already an upcoming hub for digital nomads, Graz has a quaint, alternative vibe and boasts history, modernity and a rich culture. Coworking spaces abound, check out spaceland for a taste of what Graz has to offer. Also, be sure to check out the cobbled streets of the Old Town, a UNESCO World Heritage Site. Unfortunately, at time of writing, there is no Austria digital nomad visa.
Belfast, Northern Ireland  
The capital city of Northern Ireland, Belfast is known for its rich history, turbulent past and welcoming spirit. The cost of living in Belfast, compared to the rest of the UK and Ireland, is quite affordable, a draw for many digital nomads. Conveniently connected to Europe by regular flights, Belfast is also linked to Dublin and Galway by train and bus, Northern England, Scotland and the Isle of Man may be reached by boat. Since Brexit, many startups have relocated to Northern Ireland, and there are several convenient digital nomad coworking spaces around the city. Try the Foundry for a budget, convenient coworking space, near to the city center.
Lyon, France
The third largest of France's cities, Lyon is famous for being the capital of the Gauls in the time of the Roman Empire, and the center of French gastronomy. Lyon today boasts affordable housing, fine food and wine, and a burgeoning cultural scene. Many startups base themselves in Lyon, at the confluence of the great rivers Rhône and Saône, so finding a suitable place to work is no sweat in this city. For a nice spot to faire le travail, (get work done), we recommend Now Coworking for its spacious, well appointed shared and private offices. France has no digital nomad visa, so make sure that you have the correct papers before you start working remotely in Lyon.
Rotterdam, The Netherlands
Most digital nomads traveling to the Netherlands, or Holland as it is often called will start and end their trip in Amsterdam. We have no qualms with recommending Amsterdam, but today, let's set our sights on the southern city of Rotterdam. Flattened during WW2, and rebuilt with modern high-rise architecture, Holland's second city is often overlooked, but Rotterdam is an exciting, upcoming hub for digital nomads. With a less-touristy, more relaxed, and slightly safer vibe than the capital, Rotterdam is also a budget friendly choice for digital nomads and is much cheaper than Amsterdam. Spread over seven floors, the biggest coworking space in Rotterdam 42workspace is worth your consideration as a place to get some work done.
Munich, Germany
The capital of Bavaria, Munich, is ranked among the best of Europe's cities in terms of liveability and quality of life. With high prices to match its esteemed reputation, the cobblestone streets of Munich overflow with beer and Bavarian culture. This innovative, modern city is home to many start-ups, as well as international companies. Coworking spaces abound, try the Focus Lounge by King's, for a Bavarian take on coworking. After work, if you want to enjoy a cold Bavarian beer, party all night, or just cook yourself a meal, and rest, Munich has it all. Boasting a huge park, Munich's English Garden provides a splash of green right in the center of the city.
Bruges, Belgium
If you enjoyed partaking in a few frosty ales in Munich, then, next on your digital nomad journey, why not try Bruges? The capital of West Flanders, in the northwest of Belgium, is often referred to as the Venice of the North. Bruges is a fairytale like medieval town. To visit is like stepping back in time, but still having access to modern conveniences. While not necessarily on the map of budget digital nomads, if you're in Western Europe, take a trip to Bruges to walk its countless canals and ancient roads. In between taking in the sights, sounds and rich tastes of Bruges, keep up with your work at BLACKBOXX coworking space.
Birmingham, England
The final stop on our journey through the digital nomad havens of Western Europe is Birmingham. Not Birmingham, Alabama but the UK's second city, Birmingham, situated in the West Midlands of England. With its proud industrial heritage, Birmingham (Brum) is also the birthplace of heavy metal, with both Black Sabbath and Judas Priest originating in the city. A fine choice for a digital nomad, Birmingham offers a glimpse into the glorious industrial past, and uncertain future of post-Brexit UK. Check out Cadbury World and the Jewellery Quarter for a true taste of Birmingham. But let's not forget about work! For a centrally located coworking space, try Alpha Works, perched up high in Birmingham's iconic Alpha Tower. 
Pre-departure check
We hope that you have enjoyed our whistle-stop tour of the 7 best cities in Western Europe to be a digital nomad. Before you pack your bags, please ensure that you have the correct digital nomad visas and insurance for the countries that you plan to travel to. Also, now is a good time to update your computer hardware, so read this guide to the best laptops for digital nomads to work remotely. And, don't be "that" person, caught carving your girlfriend's name into the Colosseum. Peruse our helpful discussion of common digital nomad mistakes and how to prevent them. Have a good trip! 
Edmund is an English copywriter based in New Taipei City, Taiwan. He is a widely published writer and translator with two decades of experience in the field of bridging linguistic and cultural gaps between Chinese and English.
Stay Up to Date
Get the latest news by subscribing to Acer Corner in Google News.