7 Best Cities in Northern Europe for Digital Nomads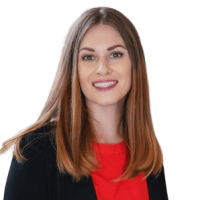 The number of workers giving up the standard 9-5 for remote work has accelerated since the pandemic. Remote work jobs are in high demand, giving employees the opportunity to travel while they earn. The digital nomad lifestyle can be chaotic and exhausting but immensely fun and valuable. Digital nomads may work remotely for a company or be self-employed. Either way, the remote nature of their work gives them the freedom to call anywhere home.
Northern European countries are known for their amazing natural beauty, snow sports, and the northern lights. Although some countries in Northern Europe have a higher cost of living than other locations, it is possible to live a budget-friendly digital nomad lifestyle there. Northern Europe comprises Scandinavia, the Baltics, and the British Isles, including Norway, Sweden, Denmark, Finland, Iceland, the United Kingdom, Ireland, Lithuania, Latvia, and Estonia. Here are seven must-see Northern European cities for digital nomads.
Oslo, Norway
Oslo is Norway's stunning capital with a population of just over one million people. It is Norway's financial hub, famous for trade, banking, and industry. Norway is a Scandinavian country known for its laid-back culture and beautiful scenery, offering a high quality of life to its inhabitants. Digital nomads can take advantage of the city's plentiful attractions or winter sports opportunities at the Norefjell mountains, around two hours from Oslo. Although Norway's digital nomad scene is still developing, Oslo has numerous coworking spaces and coffee shops to work from. Oslo is known for being a safe city, even for solo travelers, making it a top Northern European destination for digital nomads.
Norway has its own digital nomad visa, the Independent Contract Visa. Qualifying individuals can enjoy Norway's delights for up to two years.
Vilnius, Lithuania
With a population of 2.6 million, Lithuania is the biggest of the three Baltic states. The country offers a relatively flat landscape with breathtaking forests that take up around 34.8% of its territory. Vilnius is gaining popularity with freelancers and digital nomads, and its bustling business scene makes it one of the most active startup locations in the Baltic region. The Vilnius Tech Park is a great example, offering a community of over 50 startups and established companies the chance to work together in 9,000 square meters of office space.
Although there is no specific digital nomad visa, The Lithuanian government offers the Start-Up Visa, allowing eligible individuals to build a business among other entrepreneurs.
Tartu, Estonia
Located in Northeastern Europe and surrounded by the Baltic Sea to the north and west, Estonia has a population of around 1.3 million people. We covered the bustling capital city of Tallinn in a previous nomad-focused article, but the second largest city Tartu is another popular destination for digital nomads. Tartu is a university city with around 100,000 residents and is easily walkable in just a few hours. Surrounded by nature, Tartu has an irresistible feel for digital nomads after a more relaxed pace of life. Moreover, there are many affordable coworking spaces to meet others working digital nomad jobs. 
Estonia is a digital-friendly country and offers digital nomad visas for remote working.
Reykjavik, Iceland
Iceland is an island located in the North Atlantic Ocean and is home to breathtaking natural beauty. Digital nomads considering Iceland as their next destination will not be disappointed. For example, the Vatna Glacier, or Vatnajökull, is an ice glacier that runs through the country's mountain range, covering around 3,200 square miles. Geysirs are naturally occurring hot springs and are a famous attraction for visitors to Iceland, but also provide heat to many of the island's homes and buildings.
Iceland was recently named the most peaceful country to live in by the Global Peace Index, making it a stellar location for digital nomads after a harmonious lifestyle. Around 60% of Icelanders reside in the capital, Reykjavik, which offers a city feel coupled with unique natural delights. Digital nomads can enjoy fast internet and coworking spaces, making travel to Iceland a truly unforgettable experience
The Icelandic government has long supported digital workers and offers a Digital Nomad Visa valid for up to 180 days.
Riga, Latvia
Riga is Latvia's capital city with a population of 621,000 people. It is a popular destination for digital nomads thanks to its low living costs, vibrant culture, and stunning architecture. Riga is located next to the Baltic Sea, offering digital nomads a place to unwind after a long day of remote work. The city boasts medieval buildings, churches, and an old town, meaning digital nomads will never feel stuck for something to do during their downtime.
Latvia has recently introduced a digital nomad visa for those who meet specific requirements.
Stockholm, Sweden
Sweden is the fifth-largest country in Europe and approximately the same size as California. A staggering 63% of the country is covered by forests, 9% by lakes and mountains, and 4.5% by exposed rock and mountains. Urban and industrial land accounts for just 3%. The country's capital, Stockholm, is home to around 1.7 million inhabitants. Digital nomads enjoy Stockholm for its high quality of life and outstanding infrastructure, with plenty to do during their days off. Sweden is one of the top ten countries with the fastest internet, and there are many coworking spaces in Stockholm, offering digital nomads somewhere to work between traveling.
Although the Swedish government does not offer an official digital nomad visa, there are visa alternatives for those considering Sweden as their next destination.
Helsinki, Finland
Despite the global disruption and uncertainty brought on by the Covid-19 pandemic, Finland has recently been voted the happiest country in the world for the sixth time. With outstanding natural beauty, over 180,000 freshwater lakes, and a relatively relaxed attitude to life, it is easy to see why people feel happy to call Finland home. We covered another Finnish city, Turku, in a previous digital nomad article, but remote workers looking for the hustle and bustle of city life will feel at home in the country's capital.
Helsinki is known for its stable internet connectivity and an array of coworking spaces to fit the needs of digital nomads. There is a growing digital nomad community in Helsinki, and potential visitors can check out relevant social media pages before they travel. Although Helsinki may be a comparatively expensive place to live as a digital nomad, it is an extremely safe city that is easy to get around.
Digital nomads that wish to experience living in the world's happiest country can apply for a six-month digital nomad visa.
What else should digital nomads consider?
Before jetting off to a new location, digital nomads should double-check the visa requirements of each country. As remote working is a relatively new phenomenon, not all countries have an established digital nomad visa structure. As such, some digital nomads find themselves in a legal gray area of working on a tourist visa, while others only travel to countries from which they can obtain a digital nomad visa.
A further area of consideration is purchasing a laptop robust enough to support the digital nomad lifestyle while providing adequate battery life, storage, and processing power. Luckily, Acer's range of nomad-friendly laptops combines durability with performance for the ultimate remote work experience.
The takeaway
Digital nomads are not bound to a particular place of work, meaning they can work remotely while enjoying the delights of new locations. Northern European cities are perhaps not the most obvious digital nomad destinations, but they are worth considering. With half of the top ten happiest countries in the world located in Northern Europe, remote work opportunities allow digital nomads to immerse themselves in a totally different lifestyle. Many cities in Northern Europe boast stable WiFi connections and coworking spaces and are safe enough for solo travelers to enjoy. Digital nomads should ensure their visa status before they travel to avoid any negative legal issues that could cloud their experience. A powerful computer system that is durable enough to withstand a digital nomad lifestyle is also crucial.
Jeni is a translator and writer based in Taiwan. She is passionate about business development and loves helping companies enter international markets. She is fluent in English, German, and Mandarin Chinese, and combines these with her industry experience to provide practical market entry solutions.
Stay Up to Date
Get the latest news by subscribing to Acer Corner in Google News.