7 Best Cities in Southern Europe for Digital Nomads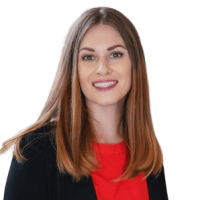 Our next travel destination for digital nomads is Southern Europe. Cities in Southern Europe offer a more easygoing and relaxed feel than other areas of Europe, with plentiful beaches and sun-soaked cafes and bars. With so much to see and do, digital nomads should ensure they stick to deadlines and answer customer emails. Learning pristine time management skills and self-discipline is vital for aspiring digital nomads, and will help them keep bosses happy while exploring new destinations.
With more and more Southern European countries supporting remote work jobs and digital nomad visas, now is the ideal time to include Southern Europe in your travel plans. 
Athens, Greece
The Greek capital, Athens, is a popular place for digital nomads. Named after Athena, the goddess of wisdom, Athens has a long history dating back to the first millennium BC. Ancient Athens was a prominent and highly influential city. Nowadays, the vibrant city is a mix of history and modernity, made visible through its stunning architecture and layout. Digital nomads that call Athens their temporary home have an endless choice of sights and activities to choose from. Nomads with some downtime after work or between projects can visit nearby islands and cities or check out museums for a dose of historical knowledge. Plentiful coworking areas with stable WiFi are scattered across the city, giving digital nomads a place to work and connect with other remote workers in this picturesque Greek city.
Nomads wishing to work from the birthplace of democracy, medicine, and the Olympic Games are in luck. The Greek government offers a digital nomad visa allowing remote workers to stay in Greece for one year while working for any company registered outside the country. 
Milan, Italy
With the second-highest Italian population after Rome, Milan is a bustling financial hub and industrial city with lots to offer. It is also our second Italian destination for digital nomads after Florence. Milan is one of the fashion capitals of the world and hosts an annual Milan Fashion Week event, giving remote workers the opportunity to rewind and catch up with the latest fashion statements. Digital nomads have their pick of cafes, coffee shops, or coworking spaces to work on projects, knowing there is plenty to see and do after work. 
Apartments in Italy can be costly, but there are ways to avoid paying huge rental costs. Digital nomads can usually find reasonably priced shared apartments or locations a little further outside the city center so they can have an Italian experience without breaking the bank. 
The Italian digital nomad visa was announced in 2022 and, although it has not yet been officially introduced, some of the application requirements are already known. Digital nomads considering Italy as their next destination can keep an eye on relevant government websites for more information. 
Valencia, Spain 
Spain's third-largest city, Valencia, is also the third Spanish city to feature in our top destinations for digital nomads. Valencia is located on the southeast coast of Spain and is perfect for remote workers that love to hit the beach and enjoy the warm weather. After spending the day working in a cafe or coworking space, digital nomads can enjoy the city's nightlife and delicious food. Valencia is fully accessible by bicycle, meaning that digital nomads will save money on public transport, too.
For digital nomads wondering about the best time to travel to Spain, the answer is almost always! Valencia boasts 300 days of sunlight with rare rainfall, making it the ultimate destination for nomads looking for a sunny retreat.
The Spain digital nomad visa was introduced in January 2023. Digital nomads can stay in the country for one year before applying for a three-year residency. Applicants are eligible for permanent residency after five years. 
Porto, Portugal 
With a rich history, culture, and outstanding food, Portugal is an ideal Southern European destination for digital nomads. Lisbon is a hotspot for digital nomads but Porto is hot on its heels as an alternative location. Porto is much smaller than Lisbon and is ideal for remote workers that want to avoid the bustling city life. The city has a cozy feel and offers coffee shops, cafes, and a handful of coworking spaces for digital nomads 
Digital nomads working for an employer located outside of Portugal may be eligible for the Portugal digital nomad visa, known as the Portugal D7 visa. 
Podgorica, Montenegro 
Montenegro is a mountainous country in Southeastern Europe. It is the seventh-smallest country in Europe with less than a million residents. Montenegro is home to over 115 beaches and the deepest canyon in Europe, giving digital nomads the perfect balance of work and play. This hidden gem offers peaceful retreat locations, outdoor activities, and fascinating history. The country's capital city, Podgorica, is renowned for its lively nightlife, cultural attractions, and museums and galleries. Despite its relatively small population of 136,473 people, Podgorica has the amenities and feel of a major city and boasts a large community of entrepreneurs and remote workers. It is close to the breathtaking Lake Skadar, giving digital nomads a quiet place to head after a long working week.
The Montenegro government has recently announced the introduction of a two-year digital nomad visa with possible tax exemptions for qualified individuals. 
Thessaloniki, Greece 
Greece's second-largest city, Thessaloniki, is a major regional hub with plenty to offer digital nomads. The city is home to several universities, giving it a laid-back feel with coffee shops and bars for nightlife and entertainment. Thessaloniki is easy to navigate and offers a few coworking spaces for remote workers. Exercise lovers can climb the ancient Ottoman walls for panoramic city views. Although Thessaloniki is next to the sea, it is a port city that may not be suitable for digital nomads wanting to relax on the beach. The city's small international population gives it a unique authentic feel compared to other European cities. 
Sliema, Malta 
Malta is a Southern European island and the tenth-smallest country in the world. It has a population of 445,057 people and is the world's fourth most densely populated sovereign state. Despite its compact size, Malta offers a host of digital nomad-friendly locations. Sliema is located on the coast and just a ferry ride away from the country's Capital city Valletta. It is a modern city packed with amenities and exquisite restaurants. Sliema is located on a small peninsula, letting digital nomads soak up the sun with breathtaking sea views. Sliema may be small, but it offers a plethora of coffee shops with fast Wi-Fi. There are coworking spaces in the neighboring town, Gzira. 
Malta offers a digital nomad visa allowing successful applicants to work for an employer located outside Malta for one year.
Conclusion 
With a Mediterranean feel, delicious food, and authentic local culture, digital nomads will be spoiled for choice in Southern Europe. Some Southern European cities are more international, while others offer a more rustic feel. If Southern Europe is not your thing, there are also plenty of digital nomad-friendly locations to choose from in Eastern Europe or Northern Europe. Digital nomads that want to look further afield or still unsure about where to go next can check out our Hottest Digital Nomad Destinations for Summer 2023. Digital nomads should choose a lightweight and robust laptop with reliable battery life to accompany their travels.
Jeni is a translator and writer based in Taiwan. She is passionate about business development and loves helping companies enter international markets. She is fluent in English, German, and Mandarin Chinese, and combines these with her industry experience to provide practical market entry solutions.
Stay Up to Date
Get the latest news by subscribing to Acer Corner in Google News.