6 Best Cities for Digital Nomads in Eastern Europe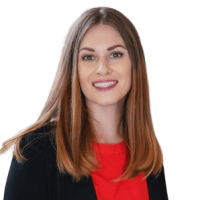 If you have seen a person with a laptop sitting on a table in a stunning workspace overlooking a beach or pool, you have probably come across a digital nomad. Gaining popularity in recent years and especially after the Covid-19 pandemic, being a digital nomad gives remote workers or freelancers the freedom to travel while they work. As long as workers meet their project deadlines and customers are happy, they can work from anywhere.
Despite the appeal of earning while traveling, the digital nomad lifestyle is not for everyone. It can be exhausting to regularly pack up belongings and move elsewhere. Separating work and play is also difficult, as the beach, bar, or local sights call. Setting a productive work routine may be challenging, and getting enough sleep may be near-impossible. But those who manage to balance a new country's delights with meeting project deadlines can find the digital nomad experience deeply rewarding.
Which countries are in Eastern Europe?
For digital nomads, the world is quite literally their oyster, and it can be impossible to choose where to go next. Europe offers fantastic digital nomad-friendly destinations, combining century-long history, beaches, and nightlife with co-working spaces or coffee shops.
Those looking for the next digital nomad destination may want to put Eastern Europe on the list. Although Eastern Europe may not be the first destination that springs to mind, it is certainly worth considering. Each country has its unique history, culture, and traditions, and many consider Eastern Europe to be Europe's hidden gem. Living costs are generally low, making it the perfect choice for nomads on a budget. Eastern European countries include Belarus, Bulgaria, Romania, the Czech Republic, Hungary, Moldova, Slovenia, Poland, Romania, Slovakia, and Croatia
Things to consider before traveling to Eastern Europe
As with any travel plan, it is always best to conduct research beforehand to avoid any shocks or nasty surprises. The digital nomad lifestyle is no different. Potential digital nomads should research according to their requirements rather than following the hottest destinations, remembering that what suits others may not suit everyone. Write a list of nice-to-haves and non-negotiables, and find suitable locations that fit the bill.
Here are some things to consider before packing up for Eastern Europe. 
Stable internet connection
Working while traveling is impossible without a stable internet connection, as customers will still expect regular contact with digital nomads even when on the go. Bear in mind that some workspace owners may be ambitious with their internet specifications, and connection issues can happen at any time. Potential digital nomads should put a handful of locations with WiFi availability on their workspace list to avoid working out of a hotel or worse — becoming disconnected.
Robust laptop
Digital nomads spend a large amount of time on the road with their most important asset — their laptop. As such, digital nomads need a lightweight and robust laptop that can withstand being lugged around multiple destinations without breaking down. Acer's range of laptops for digital nomads include lightweight, durable devices that are built to last. With a long battery life and high performance processors, digital nomads will never be caught short while traveling between locations.
Cost of living 
The digital nomad lifestyle can be expensive, and cheaper areas may not offer stable internet connectivity or other amenities required to live and work comfortably. Eastern European countries tend to be affordable and offer a lower cost of living than other areas of Europe. Capital cities may be more pricey than those off the beaten track, so it is important for digital nomads to compare the cost of living in different destinations with their monthly salary before setting off. 
What are the best Eastern European cities for digital nomads?
Sofia, Bulgaria
Although Bulgaria is known as one of the poorest countries in Eastern Europe, it is a fantastic destination for tourists and digital nomads alike. With a population of 1.28 million, Sofia offers a balance between global and local. The Vitosha mountain is located on the outskirts of Sofia, giving digital nomads a chance to go hiking or skiing at weekends or between projects. 
The cost of living in Sofia is lower than in other Eastern European capitals, with rental prices in an average neighborhood ranging between 300 - 350 Euros per month (approx. 320 - 375 USD). Bulgaria's closest alternative to a digital nomad visa is the Bulgaria Freelance Professional Visa, or D Visa, allowing non-EU citizens to work and live as a freelancer for one year.
Zagreb, Croatia
Located in the northwestern area of the Balkan Peninsula, Croatia is a small but diverse country of around 4 million people. The capital city, Zagreb, was recently named the safest digital nomad destination in Eastern Europe, making it a first choice for traveling while working. Zagreb's central location lets digital nomads travel to neighboring countries without much hassle. Moreover, most coffee shops or workspaces offer free WiFi, so digital nomads will never be short of a place to work. Along with the nearly non-existent language barrier, Zagreb is one of the best Eastern European cities to visit for digital nomads.
The Croatian government offers a Digital Nomad Visa, allowing eligible applicants to work remotely for up to one year.
Bucharest, Romania
Situated in Southeastern Europe, around one-third of the Romanian landscape is mountainous, and one-third is forested, offering stunning views, castles, and architecture. The capital city, Bucharest, is bursting with local businesses, creative workspaces, and bustling nightlife. The black sea coast is just a 3-hour drive from Bucharest, and the nearest ski resort is two hours away. Other must-see sights include Bran Castle, the inspiration for Dracula's castle.
The Romanian Digital Nomad visa allows eligible parties to work remotely for companies outside of Romania for one year.
Tirana, Albania
With a population of just over half a million, Tirana is the capital city of Albania. Nestled between Montenegro, Kosovo, North Macedonia, and Greece, Albania offers outstanding travel opportunities for digital nomads. The city is a growing digital nomad destination thanks to its pleasant climate, good food, and beautiful architecture. 
Digital nomads interested in visiting Albania are in luck. The country has recently introduced a Unique Permit Type D visa, allowing eligible remote workers to live and work in Albania for one year.
Belgrade, Serbia
Serbia is a landlocked country located in the west-central Balkans with a population of 8.6 million. With a low cost of living and a relaxed lifestyle, the country's capital city Belgrade is becoming an increasingly popular destination for digital nomads. The city has a long history spanning back to the Roman period, creating a unique modern-day culture. Belgrade is a tourist-friendly city and most people speak English, making it a great choice for digital nomads.
The Serbian government offers multiple visa options for digital nomads meeting specific requirements.
Brasov, Romania
With breathtaking natural landscapes and historical attractions, Brasov is the second Romanian city to make it onto our list of best Eastern European cities for digital nomads — and with good reason. Brasov is located on the northern slope of the Transylvanian Alps and is bordered by mountains on three sides. It is a great place for digital nomads, combining peaceful mountain life with historic gothic culture. Although Brasov has a compact nomad community, digital nomads will have no problem finding cafes or work spaces that provide free WiFi scattered across the city.
Conclusion
Eastern Europe is perhaps not the first place that jumps to mind, but this outstanding region offers some of the best places to be a digital nomad. From vibrant Vilnius to beautiful Belgrade, digital nomads will be impressed by the extensive history and breathtaking scenery each Eastern European country offers. The beauty of a digital nomad lifestyle is the ability to work from anywhere as long as they have a stable internet connection and a robust laptop device that can withstand any bumps or scrapes along the way. With adequate research, tools, and preparation, being a digital nomad in Eastern Europe can be an extremely rewarding experience.
Jeni is a translator and writer based in Taiwan. She is passionate about business development and loves helping companies enter international markets. She is fluent in English, German, and Mandarin Chinese, and combines these with her industry experience to provide practical market entry solutions.
Stay Up to Date
Get the latest news by subscribing to Acer Corner in Google News.