Top 10 European Cities for Digital Nomads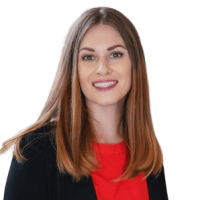 Digital nomads travel to different countries with a suitcase and a laptop, working remotely from anywhere with a decent internet connection. They may be self-employed or work remotely for a company. Digital nomads have a flexible schedule and spend their time working from coffee shops, hotels, or coworking spaces. Remote work allows digital nomads to balance working life with travel, giving them the freedom to explore the delights of whichever country they are working from at the time.
The Covid-19 pandemic introduced us to a whole new way of working. Suddenly, offices and workspaces were closed, and employees were told to work remotely from home. This was a shock for some, but for others, it opened the door to a digital nomad lifestyle. As long as digital nomads meet their deadlines, they can travel and work from any space they like. Unlike traveling to another country for a meeting or trade show, digital nomads can really immerse themselves in another country and move elsewhere when they feel fit. Being a digital nomad requires excellent time management, budgeting, and organizational skills, but it is manageable if you can avoid some key mistakes.  
What to look for in a digital nomad city? 
Living in another country can be overwhelming. Aspiring digital nomads should research their target country first and calculate whether the cost of living is realistic for their plans, and navigate digital nomad visas in different countries. Moreover, remote work requires a reliable internet connection and a safe workspace.
But it is doable. With approximately 16.9 million American digital nomads worldwide, a digital nomad lifestyle is certainly achievable.
Top 10 European Cities for Digital Nomads 
Europe may not be the first continent that springs to mind when someone mentions becoming a digital nomad, but it is home to some of the best digital nomad cities. 
Barcelona, Spain
The 1992 Olympic games put Barcelona on the map, and it has been a popular tourist destination since. Boasting stunning Gaudi architecture and rich local culture, it is also a popular place for digital nomads. Scattered with local tapas restaurants and bars, Barcelona is located on the coast of the Mediterranean Sea, offering digital nomads the perfect combination of work and play.
The Spanish government has officially introduced a digital nomad visa which allows qualifying candidates to live and work in the country for up to five years.
Berlin, Germany 
 A thriving urban hub, Berlin is the capital of Germany, with a population of around 3.5 million. When it is time to work, digital nomads will have no trouble finding coworking spaces or cafes. Known for its down-to-earth attitude, Berlin is a great place to meet interesting people and explore its plethora of outdoor activities and festivals. For music lovers, Berlin is most well known for its techno clubs, such as Berghain, Tresor, and Watergate. With two international airports and a convenient train network, Berlin is ideally located to explore the rest of Europe, too.
Germany's freelancer visa is a close alternative to a digital nomad visa, allowing qualifying applicants to live and work in Germany for up to three years.
Budapest, Hungary 
Budapest is Hungary's vibrant capital city known for its excellent food and nightlife options. Its affordable cost of living and large expat community makes it a top choice for digital nomads looking for a budget-friendly taste of Europe. Budapest is also known as the spa capital due to its natural thermal springs and historic and modern spas. Digital nomads can choose to work from comfortable coworking spaces and cafes, or even one of the stunning libraries within the city. 
Eligible applicants can apply for the Hungarian digital nomad visa, known as the White Card, valid for one year.
Lisbon, Portugal 
Lisbon, Portugal's impressive capital city, was named the best location for digital nomads to live in 2023. Compared to other European cities, Lisbon offers an affordable digital nomad lifestyle with city-wide Wi-Fi options. Lisbon is known for its friendly locals and mouthwatering cuisine, giving digital nomads an excellent balance between affordability and a comfortable remote working life.
The Portuguese government offers a Digital Nomad Visa of one year with various ongoing residency options — perfect for remote workers who have fallen in love with Lisbon.
Valletta, Malta 
While Malta may not be the obvious choice for digital nomads, this hidden gem has a lot to offer remote workers. Malta is known for its beautiful weather and affordable cost of living among breathtaking architecture, making it the perfect destination for digital nomads. Malta has a vibrant tech ecosystem with tech-related jobs for remote workers, while the capital city Valletta offers coworking spaces and cafes. Moreover, the island is fitted with reliable internet networks with an average download speed of 85.20 Mbps, helping digital nomads finish their work in time to explore the city's sights.
Supporting the digital nomad lifestyle, the Maltese Nomad Residence Permit allows workers to retain their job in another country while legally residing in Malta.
Palma, Spain 
Located in Mallorca, one of Spain's Canary Islands, Palma is a popular tourist destination for those looking for a sunny getaway. With over 300 beaches, Mallorca is a top choice for digital nomads that enjoy a beach lifestyle. Palma boasts a vibrant nightlife and architectural treasures for digital nomads to explore during downtime. 
Remote workers looking for a Mediterranean adventure can research the Spanish digital nomad visa. 
Florence, Italy 
Located around 145 miles northwest of Italy's capital city Rome, Florence offers a rich culture and dazzling Renaissance art. Many artists, poets, and international expats have chosen Florence as their preferred remote working destination. The city also has a large student community, meaning there are many work-friendly cafes and coworking spaces across the city.
The Italian government recently announced the introduction of a digital nomad visa. Until then, other visa options are available for eligible remote workers to live and work remotely in Italy. 
Amsterdam, the Netherlands 
Amsterdam is a bustling city with much to offer digital nomads. The city is entirely accessible by bicycle, so digital nomads can mix exercise with their remote working location. Visitors, students, and remote workers flock to Amsterdam to experience the city's numerous museums and nightlife options. English is widely spoken in Amsterdam, so finding the perfect coworking spot will be relatively hassle-free. 
Although there is no specific digital nomad visa in the Netherlands, eligible applicants can register as independent workers on a long-stay visa.
Krakow, Poland 
As the second-largest city in Poland, Krakow is full of delights for digital nomads. The city is relatively small and accessible by foot, meaning digital nomads will not have to travel far to find a suitable workspace. Krakow has a rich history and is littered with fascinating Medieval architecture and museums. The cost of living is lower than in other European destinations, and the city's upcoming tech scene makes it perfect for tech-related remote workers.
Although there is no digital nomad visa available yet, there are other visa options for workers considering Poland as their next remote location.
Tallinn, Estonia
With a digital nomad-friendly government and a thriving digital scene, the beautiful Baltic country Estonia is an ideal location for remote workers. The capital city, Tallinn, offers affordable coworking spaces with all the amenities digital nomads need. Moreover, there are many social media groups that can help digital nomads find new friends and connections. With mild summers, there is ample opportunity for hiking, cycling, or camping across the country or one of its over 2,000 islands.
Estonia has a long reputation as a digital country and offers a digital nomad visa for remote working.
Conclusion 
With outstanding scenery and architecture, Europe offers some of the best places to live as a digital nomad. Furthermore, working from Europe gives digital nomads a chance to explore neighboring countries, giving inspiration for their next remote location. As each country's regulations differ, aspiring digital nomads should thoroughly research visa requirements and validation periods beforehand. Moreover, European cities are diverse and require different living costs, so digital nomads should find a location to suit their budget.
Jeni is a translator and writer based in Taiwan. She is passionate about business development and loves helping companies enter international markets. She is fluent in English, German, and Mandarin Chinese, and combines these with her industry experience to provide practical market entry solutions.
Stay Up to Date
Get the latest news by subscribing to Acer Corner in Google News.