7 Hottest Digital Nomad Destinations for Summer [2023]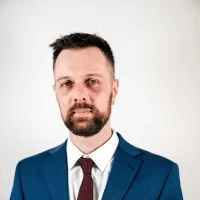 The darling buds of May have blossomed, the mercury is rising, and summer will soon be upon us. Digital nomads, take heed! Wherever you are in the world, stop what you are doing, and read our guide to the best places to travel in the summer. From Finland to Kenya to China, we cover some serious ground in this article, so strap your virtual seatbelt on and let's get going!
Granada, Spain
When it comes to summer travel, many Europeans such as myself will immediately think of Spain. Glorious Spain, with its sun drenched beaches and fine cuisine. If you are a digital nomad looking for sunshine, reasonable living costs and low taxes, then add Granada to your list of places to travel to in summer. Spain has recently joined the list of digital nomad visa countries, and with sufficient income, digital nomads are eligible to bring their families to Spain with them. Granada boasts centuries of Mediterranean history, and offers easy access to the sea, as well as the Sierra Nevada Mountains. There are several inspiring coworking spaces in the city, including Coworking Catedral and ANDA Cowork.
Turku, Finland 
If you are looking for cheap places to travel in the summer, best skip to another destination. If, however, your remote work job earns you more than €1,238 per month, (Approx $1,300) then you may be eligible to apply for a Finnish digital nomad visa. Finland is famed for its unspoilt nature and for being the happiest country on the planet. Try Turku, the oldest and third largest city in Finland. Situated on the southwest coast at the mouth of the Aura river, Turku is a transport hub and a haven for digital nomads. With 24 mbps internet speed and up to 19 hours of sunlight per day in midsummer, Turku provides plenty of daylight hours to get your work done, and enjoy yourself. House rentals are reasonably priced in Turku, but if you're strapped for cash, we recommend staying at least one night in a Finnish prison. Coincidentally, the Hotel Kakola, is a refurbished prison and one of the city's famous landmarks.
Mombasa, Kenya
We recommended Nairobi in a previous article Seven of the Best Cities in Africa for Digital Nomads. This summer, Mombasa is the place to visit. With favorable weather from July to October, you will be 3 hours ahead of GMT, with ample time to be comfortably ensconced in a barroom, drinking gin when the LSE closes. As well as a favorable time difference with Europe, Mombasa has a vibrant, friendly culture and offers low living costs and reliable internet access. Looking for a cup of inspiration? Kenya is renowned for its coffee, but don't forget that after China and India, Kenya is the world's third largest producer of tea. Check out Mombasa Works coworking space for flexible, fairly priced office space while you are in Mombasa.  
St Austell, United Kingdom
Now you might not think of the UK as an exciting destination in the way that perhaps Colombia is, St Austell is certainly not Medellín. However, don't dismiss it until you've had a pasty. St Austell is located in the rural county of Cornwall, at the southwestern tip of the British Isles. The historic clay mining town offers digital nomads a practical, reasonably priced base within easy reach of the stunning countryside, standing stones, and crystal waters of the Cornish riviera. England has some fantastic food and drink: Cornish specialities include Cornish pasties and the St Austell Brewery. When the time comes to move on from St Austell, there are fast trains to London, the capital city, and Penzance, offering boat services to the Isles of Scilly.
Nelson, New Zealand
Next stop on our summer destinations tour we are going to mix things up a bit. Summer in the northern hemisphere is winter in the southern hemisphere. So, Nelson (Whakatū), the oldest city in the south island of New Zealand, is either a summer or winter destination, depending on how you look at it. Often referred to as the Naples of the Southern Hemisphere, Nelson is a fine town filled with great cafes and surrounded by three national parks: Nelson Lakes National Park, Abel Tasman National Park, and Kahurangi National Park. As well as nature, Nelson has wineries, galleries and culture galore, and is also the birthplace of the world renowned Nelson Sauvin hop variety. If you are a digital nomad, a New Zealand visitor visa will allow you to remain in the country for 3-9 months. Don't neglect Nelson if you travel to New Zealand this summer.
Kunming, China
The City of Eternal Spring in southwestern China's Yunnan province is one of the more comfortable cities in the middle kingdom for digital nomads to dwell in. While many Chinese cities bake in the sultry summer heat, Kunming temperatures peak at around 24.4°C (75.92°F) in July. Along with a favorable climate, Kunming boasts relatively clean air and is a perfect base from which to explore the natural beauty of Yunnan province. Food-wise, Kunming has many local specialities famous throughout China and abroad, including Over the Bridge Rice Noodles and Xuanwei Ham. The city has endless cafes and tea houses, as well as coworking spaces including Regus. After a stay in China, nomads (digital and otherwise) can also make use of the transport links that Kunming offers, with daily sleeper buses to Laos and Vietnam. Remember to check on Visa requirements before traveling!
Buenos Aires, Argentina
Discover another summer destination where it will actually be winter during the northern hemisphere's summer! Argentina's capital city is a cosmopolitan, exciting place with a rich café culture. It will be fairly cold in Buenos Aires during June-August, so if you are seeking summer heat, then be sure to visit during Argentina's summer (December-February). Internet connections are reliable and fast in Buenos Aires and there are a range of coworking spaces to choose from. Neighboring Uruguay is only a short ferry ride away, with some of the prettiest beaches on the continent. It is also a convenient destination if you need to do a visa run.
We hope this article has inspired your summer travel plans. If you want to find out more, check out our previous articles covering various topics for curious digital nomads, including guides to the best digital nomad cities in every continent. In case you still can't decide if the nomad life is for you, then check out our helpful guide on how to become a digital nomad. But before you start shopping for summer travel outfits, learn from other people's mistakes and peruse our guide to common digital nomad mistakes and how to avoid them! ¡Buen viaje!
Edmund is an English copywriter based in New Taipei City, Taiwan. He is a widely published writer and translator with two decades of experience in the field of bridging linguistic and cultural gaps between Chinese and English.
Stay Up to Date
Get the latest news by subscribing to Acer Corner in Google News.