7 Cities in Africa for Digital Nomads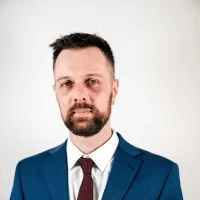 Welcome back! We have traveled far and wide these past months, scouring the globe for the best places to live as digital nomads. This week let's pack up our laptops and walk a mile or two in the shoes of a digital nomad in Africa. Living in Africa is a dream for many people, but for most of us, the distance and difficulties of making the move to live and work in Africa remains a pipe dream. With digital nomad jobs, the individual is no longer reliant on an employer in the country they choose to live in: as long as you have a Wi-Fi connection, the world is truly your oyster. Join us as we explore seven of the best places to be a digital nomad in Africa.
Zanzibar, Tanzania 
If you are after a well established beach destination in Africa, then Zanzibar city, located in the "Spice Islands" may be one of the best digital nomad cities for you. Picture postcard perfect beaches aside, it has been said that the real hakuna matata lifestyle is possible in Zanzibar. Zanzibar city is made up of two areas: the old capital, Stone Town (a UNESCO World Heritage Site) and Ng'ambo (The Other Side) a modern, international area that developed rapidly after the revolution in 1964. Mobile internet is the way to go in Zanzibar, as Wi-Fi hotspots are few and far between. That said, each district has cafes and restaurants with decent internet connections. A co-working space worth checking out is The Train's House Co-working Space in Stone Town, offering shared working spaces and a conference room.
Windhoek, Namibia
Next stop, Namibia! Located in the southwest of the continent, Namibia was the first African country to offer digital nomad visas to foreign visitors. A very affordable US$124 visa will give you up to six months in one of Africa's most culturally diverse countries. Windhoek, the capital is conveniently located in the middle of Namibia and is home to around half a million people. English, German and Afrikaans are spoken in Windhoek, indeed, the German colonial influence is still present here, reflected in the cuisine and historic architecture. Namibia has some of the fastest internet speeds in Africa, while 70% of the population has access to the internet. Windhoek is a finance and business hub, internet speeds will not disappoint.
Cape Town, South Africa 
The capital and oldest city in South Africa, Cape Town lies at the foot of Table Mountain and is also called the Mother City. Digital nomads and tourists alike are drawn to the Mother City for many reasons, notably high quality living at low prices, superior municipal services, and stunning scenery. Consistently ranked as the safest city in South Africa, there is something for every digital nomad in Cape Town. The city is vibrant and varied, known for its buzzing nightlife, affordable fine dining and wines. Reliable Wi-Fi is available in cafes throughout the city, and there are many hip co-working spots, among them, AfricaWorks Cape Town is a standout. Another big appeal for digital nomads who choose to stay in Cape Town is that the city is surrounded by spectacular nature, so if you want to hike, surf or dive with sharks, you won't have to travel far. In April 2022, South Africa announced that it was planning to introduce a digital nomad visa, stay tuned for updates!
Gaborone, Botswana 
Slightly off the beaten track, the capital of Botswana, Gaborone is an affordable, charming place for the digital nomad to travel to. It is a small city with a population of around a quarter of a million people and reportedly the fourth least expensive city for expatriates in Africa. Nature is at your doorstep, drive south from Gaborone to visit the Mokolodi Nature Reserve or even the Okavango Delta's luxury eco-lodges. As for places to work, Wena Work and Regus are both popular choices in Gaborone. The dry winter months of May to October are ideal for traveling to Botswana, while the best time for safari is from August onwards.
Port Louis, Mauritius
Situated in the Indian Ocean, 2000km to the southeast of Madagascar, the island nation of Mauritius is famed for its beautiful lagoons and imposing mountains. Mauritius introduced a renewable Digital Nomad Visa in 2020, allowing visitors from over 100 countries to stay for up to one year. With direct flights from Europe and further afield, Mauritius is well connected to the world. Internet access is reliable and there are many co-working spots such as Coworking in Port Louis. Accommodation and food are reasonably priced if you avoid resorts and tourist areas. Personal transport is a must in Port Louis, a rental car or a scooter will enable you to make the most of your time in Mauritius.
Kinshasa, Democratic Republic of the Congo
Far, far away from the frequently frequented digital nomad cities like Chiang Mai, Medellín and Lisbon, Kinshasa offers something different to those who choose to venture to the capital of the Congo. Famed for its vibrant culture and friendly natives, Kinshasa is one of the world's fastest growing cities and Africa's third largest city after Cairo and Lagos. Internet connections vary in reliability, and infrastructure is lacking in many areas, but things are said to be improving. The cost of living in Kinshasa is lower than in many other cities in Africa, and the pace of life is relatively relaxed. US dollars are widely accepted in the DR Congo and the natural beauty of the country's national parks is at your doorstep. Check out the Rough Guide to find out more!
Nairobi, Kenya
The cost of living in Africa is a great draw for many Americans and Europeans, remote work jobs often pay wages that afford nomads a higher standard of living than "back home." Fear not, your American dollars will go a long way in Nairobi, capital of Kenya. Famed for its safaris and big game hunting, Kenya will not disappoint. If you long for adventure and the roar of untamed Africa, but also require convenience, comfort and internet, then why not try Nairobi? Kenya is known as the start-up and tech hub of East Africa, and internet provider Safaricom provides the fastest, most reliable 4G+ in the country. Co-working spaces in Nairobi such as Nairobi Garage offer flexible, innovative workspaces and will help you to connect to other digital nomads and local professionals.
Many people ask if it is safe to travel in Africa? Well, there is no simple answer to this question. We recommend that travelers exercise due diligence and consult relevant travel advisories. On top of this, digital nomad insurance or other travel insurance is a must, as is ensuring that you have the correct paperwork and digital nomad visa as and when they are available. Are you wondering if the digital nomad lifestyle is for you? Check out our blog covering the lifestyle of a digital nomad. If you decide to follow the path of the nomad, learn from our mistakes and read this article outlining the mistakes to avoid as a digital nomad. Bon voyage!
Edmund is an English copywriter based in New Taipei City, Taiwan. He is a widely published writer and translator with two decades of experience in the field of bridging linguistic and cultural gaps between Chinese and English.
Stay Up to Date
Get the latest news by subscribing to Acer Corner in Google News.