Seven of The Best Middle Eastern Cities for Digital Nomads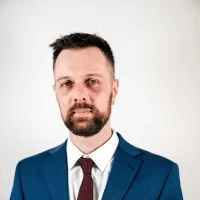 Are you a digital nomad? Does nothing tie you down except for a laptop and an internet connection? Perhaps you are not yet a digital nomad, but you like the sound of no commute, no clocking in and clocking out. Are you wondering what is a digital nomad and how to become a digital nomad? This is a hot topic right now, check out our lifestyle of a digital nomad article to figure out if this is the life for you! In the meantime, let's have a look at seven of the best Middle Eastern cities for digital nomads!
Istanbul, Türkiye
Let us kick off our journey to the digital nomad hotspots of the Middle East with Istanbul, Türkiye, widely considered to be one of the best places to live as a digital nomad in Europe and the Middle East! Istanbul is where the East meets West and in this city famed for sites including the Blue Mosque and Topkapi Palace, there is always something more to see. Compared to other cities in Türkiye, Istanbul isn't cheap, especially the European side, but with a little research, lodgings can be found to accommodate every budget. If you want to rent property in Istanbul and plan to work from home, you are best off renting an apartment from a local with the internet steady set up with a local provider such as Turkcell. As far as cafes and co-working spaces go, Istanbul has enough coffee to keep you going as well as some innovative, friendly co-working spaces where digital nomads can comfortably work their remote work jobs. Although Türkiye does not currently offer a digital nomad visa, it is possible to apply for a Residence Permit long-stay visa for prolonged stays in the country.
Muscat, Oman
Second stop on our journey is Muscat, the capital city of Oman, the oldest independent state in the Arab world. Muscat is a friendly, historical, and low-key alternative to the glitz of Dubai and other neighboring cities. In 2022, Oman ranked second worldwide for friendliness towards foreign residents. Muscat has many souks and stunning sights. The city is surrounded by natural beauty, with deserts and sites like Wadi Shab to allure the curious digital nomad. Life in Muscat for the digital nomad is relatively affordable, and if you decide to stay for longer, petrol is very cheap, but pork and alcohol are not so easily accessible: a can of Spam in Oman may cost many times more than back home, so bear this in mind.
Beirut, Lebanon
Beirut is a challenging, potentially rewarding destination for digital nomads. Many digital nomads from Lebanon have left the country in recent years, but let that put you off. A lively place, Beirut is famed for being a city of contrasts and clichés: the Paris of the Middle East, etc. Beirut is also famed for its nightlife and cafes, many of which provide internet for remote workers. The city is also home to a vibrant LGBTQ+ community. Your dollars will go a long way in Beirut, but slow and unstable internet and electricity supply problems may blight your stay. Make sure to sort your Paypal and banking out before traveling to Lebanon as banking issues and political instability are a potential problem here.
Tel Aviv, Israel
If you travel to Israel, perhaps you fancy trying Tel Aviv? Located on Israel's pristine Mediterranean coast, the cosmopolitan city of Tel Aviv has much to offer digital nomads. Tel Aviv has something for every stripe of digital nomad, there are dozens of beautiful beaches, endless historic and cultural spots as well as no shortage of nightlife options. The city boasts a multitude of co-working spaces, ranging from subsidized municipality projects such as Yefet 83 and Mazeh9 to the swanky Urban Place offering luxury offices with views of the sea and the Neve Tzedek neighborhood. Don't be put off by the (relatively) high cost of living in Tel Aviv, life is for the living, is it not? Most visitors will receive a free, three month visa upon arrival, with the option to renew.
Amman, Jordan 
Next, let us pack up and travel to the capital of Jordan, Amman. The city is a great base for working remotely, and the Dead Sea and the ancient city of Petra are only a few hours drive away. First of all, internet speeds in Amman are decent, and there are many friendly co-working spaces and cafes. Tech startups are blooming in the Middle East, and Amman is the proud birthplace of Jamalon, formerly the largest online book retailer in the Middle East. Amman is a city of hills, and it is a good idea to familiarize yourself with the names of weak-known streets or landmarks as street names and house numbers are not widely used by residents and taxi drivers!
Jeddah, Saudi Arabia
Continuing on our magic carpet ride, let us travel to Jeddah in Saudi Arabia. The second largest city in the Kingdom, Jeddah is a true oasis and economic capital. This bustling city with its busy port, sun-drenched boulevards and the Christian cemetery of Jeddah, the burial place of Eve from the Bible, has something for every digital nomad. With 7Mbps (avg) internet speed and all year warm temperatures, you will never get cold. Saudi Arabia is not one of the digital nomad visa countries that digital nomads flock to, but American citizens can apply for a tourist visa for 90 days and then re-enter for up to one year. Digital nomad jobs today come in all shapes and sizes, from vlogger to designer. If you are in the import export field, Jeddah Islamic Port may just be your cup of tea.
Dahab, Egypt
Next in our list of best digital nomad cities is Dahab. The Red Sea city of Dahab is a former Bedouin fishing village and a hotspot for windsurfing. Around seven hours drive from Cairo, Dahab overflows with friendliness and hospitality. If you are a scuba diving enthusiast, you have probably heard of The Blue Hole. Be careful here! Aside from The Blue Hole, there are many other more user-friendly dive sites within reach of Dahab. The many restaurants and cafes lining the streets of the city may serve as your base for remote work jobs, making Dahab one of the best places to be a digital nomad in the Middle East. Shining a bright light for digital nomad visas, Egypt has recently announced a new five year visa for remote workers. So, whether you plan to stay in Dahab for a few days, weeks or years, now is surely the time to travel! 
We hope this guide has inspired you to saddle up your horse or camel and head out to pastures new! Before you leave, do yourself a favor and check out this article outlining mistakes to avoid as a digital nomad. Finally, before you leave home, don't forget to purchase your digital nomad insurance, and a decent VPN.
 
Edmund is an English copywriter based in New Taipei City, Taiwan. He is a widely published writer and translator with two decades of experience in the field of bridging linguistic and cultural gaps between Chinese and English.
Stay Up to Date
Get the latest news by subscribing to Acer Corner in Google News.