Lifestyle of a Digital Nomad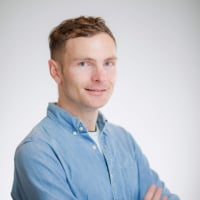 Digital nomads are remote workers who usually travel to and live in different countries for extended periods of time. They may work either full time or part time, and will often work in coffee shops, co-working spaces, out of hotel rooms, or from home offices—wherever home may be. 
As the name implies, digital nomads live a nomadic lifestyle. The flexibility of remote work jobs provides them with the freedom to arrange their own work schedules, which means they can balance their work commitments around travel; something most nine-to-five office workers cannot do. 
There are several innovations that have made the digital nomad lifestyle possible, including content management software, productivity and collaborative software, cheap Internet access through Wi-Fi, more powerful and compact smartphones and laptops, as well as Voice-over-Internet Protocol (VoIP) and video conferencing technologies for contacting clients and employers. 
Traveling to different parts of the world can get expensive. Flights, accommodation, health insurance, and settling down costs are not necessarily unique to those who travel abroad, but moving to places where you don't have a support network of friends and family is more complicated than staying in your home country for work. For this reason, digital nomads tend to travel to places that have a relatively low cost of living. 
Of course, when choosing travel destinations, the cost of living is not the only consideration. Digital nomads must minimize disruptions to their ability to work, and they need to ensure a safe living environment. The following are also important considerations, and rank differently according to each individual's preferences: 
Presence of a dependable Internet connection. This is very important! 
Local culture and language, and whether it is a good fit. 
Climate. 
The state of civil liberties. 
Transportation. 
Air quality. 
Proximity to beaches or mountains. 
Portugal, Spain, Hungary, Serbia, Taiwan, Thailand, Vietnam, and Indonesia are popular locations for digital nomads.
Challenges and benefits of a digital nomad lifestyle 
Digital nomads are often individuals who value freedom and flexibility with their work, and especially value being able to schedule travel around their work. They can explore new cultures by putting down temporary roots in different locations. It sounds like a great lifestyle, but it is not for everyone. Maintaining a sufficient income while traveling requires initiative and drive, and not everyone has the organizational skills to pull it off. 
Digital nomads have to work non-traditional hours and juggle multiple clients. Deadlines and work meetings happen across time zones. It can feel lonely traveling for extended periods without family or close friends, and some people have difficulty forming long-term relationships. 
Benefits 
Beach or pool-side work settings outside of the stereotypical office environment. 
More freedom over your own time. 
Being able to travel and experience new cultures. 
Opportunities to engage in exotic hobbies. 
Challenges 
Loneliness due to distance from family. 
Balancing work commitments around travel requires initiative and organizational skills. 
Having to work across time zones–imagine client meetings at four in the morning. 
Traveling can get expensive. 
Types of jobs for digital nomads 
Computer programmers who work remotely may command the highest salaries, but remote work jobs exist across many industries and skill sets. The following jobs are location-independent and thus suitable for the digital nomad lifestyle: 
Content writer: As a freelance writer, you generate website copy, write blog articles, and create and edit content for different companies. 
Software developer: Typically the highest paid remote workers, software developers who have a background in computer science use their coding skills to create and maintain computer applications. 
Project manager: This role requires management and people skills to keep a team focused on delivering a project. Project managers make decisions and solve problems. 
Digital marketer: Digital marketers use their marketing knowledge to help companies boost sales. They do market and product research, data analysis, develop advertising materials and manage promotional campaigns from design to implementation. 
Online English teacher: Native English speakers are often in demand in countries where English is less prevalent. Online English teachers use their pedagogy skills to reach students through online platforms.
How to become a digital nomad 
The journey to becoming a digital nomad depends on where you start from. Many people already work remotely, and for some, traveling for leisure is already second nature. No matter your background, it is a good idea to map out a plan and see whether a digital nomad lifestyle could work for you. If you're considering it, here are some suggestions for getting started: 
Get rid of unnecessary expenses. Things like gym memberships, subscriptions, and car payments are expenses that'll bog you down when you're traveling. As a freelancer with periods of inconsistent income, it's important to keep expenses as low as possible. 
Store or sell your belongings. Ideally you will have family with whom you can safely store your belongings for the long term. If not, you'll have to rent a storage unit. The longer you plan to be away, the less cost effective it is to store your belongings, and you might consider selling or disposing of them. 
Make sure you have a sufficient income. As a digital nomad, you're mostly on your own when it comes to finances. You also need to earn enough from your work to cover emergencies. 
Research potential destinations. Some countries are more friendly to those doing remote work jobs and may even offer a digital nomad visa. Consider your job and the time zone difference. 
Create a budget. Research your travel and living expenses in advance to figure out what you can afford based on your income. Consider accommodation, food, transportation, and experiences. Your budget will determine where you can travel comfortably. 
Join a digital nomad community. Fellow nomads will be happy to help you plan your new lifestyle and places to visit. Communities like Couchsurfing and Nomadlist can connect you with people who have a wealth of experience. 
Get travel health insurance. Global health insurance plans are reasonably priced and well worth the peace of mind they bring. 
Unlock your phone. If your phone comes locked, get it unlocked so that you can switch in a prepaid sim immediately upon arrival in a new country.
Essential products for digital nomads 
Ashley is a technology writer who is interested in computers and software development. He is also a fintech researcher and is fascinated with emerging trends in DeFi, blockchain, and bitcoin. He has been writing, editing, and creating content for the ESL industry in Asia for eight years, with a special focus on interactive, digital learning.
Tagged:
Stay Up to Date
Get the latest news by subscribing to Acer Corner in Google News.