Upcoming Ubisoft Games for 2023 to Early 2024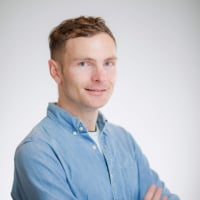 Ubisoft is currently working on a number of titles slated for release in 2023, including heavyweights like Assassin's Creed: Mirage and Avatar: Frontiers of Pandora. Despite having a difficult recent few years, the company looks to be on track to release these and some other highly anticipated titles in 2023 to early 2024. 
Ubisoft games
Ubisoft Entertainment is one of the largest video game publishers in the world. The company was founded in 1986 in France by five brothers of the Guillemot family, of which Yves Guillemot serves as chairman and CEO. The company employs thousands of developers at studios across the globe and is responsible for several highly successful game franchises, including Far Cry, Assassin's Creed, and Rainbow Six.
Recent setbacks at Ubisoft
Ubisoft has faced a number of setbacks in recent years. The company has seen the price of its stock fall by almost 80% from a record high reached in July 2018, and in January 2022, the company's management announced in an emergency meeting with its investors that it would be cutting costs by approximately $215 million over the following two years. As part of these cuts, development of a number of games was canceled.
The company has said that game cancellations and delays have been a result of its move to remote work during the COVID-19 pandemic, which they say dragged down employee efficiency; however, several company insiders suggest the delays are due to problems with the games themselves: namely, that the games are unpolished or simply not what consumers want. Furthermore, several employees have expressed dissatisfaction due to issues like overtime, managerial pressure, and burnout.
Upcoming Ubisoft games list for 2023 to early 2024
Although Ubisoft has not had a great track record in recent years for releasing games on schedule, we do expect the following games to come out in 2023 - 2024: 
Trackmania
Developer: Ubisoft Nadeo, Paris. Scheduled release date: May 4, 2023. Platforms: PS4, PS5, Xbox One, and Xbox Series X|S.
Free-to-play vehicle-based competitive platform Trackmania will be arriving on current PlayStation and Xbox consoles in early 2023. Initially launched in 2020, the current title is a reboot for the series, which sees you driving cars with pinpoint accuracy across short tracks that quickly ramp up in difficulty. Trackmania will also be launching on Google Stadia and Amazon Luna at the same time as consoles. These console versions of Trackmania will have cross-platform capabilities with each other and existing PC players. The game is considered easy to play but hard to master. So far, more than 280,000 tracks have been created by the community for the PC version of the game, and of these tracks will be accessible to console players.
Assassin's Creed: Mirage
Developer: Ubisoft Bordeaux. Scheduled release date: October 12, 2023. Platforms: PS5, PS4, Xbox Series X|S, and PC.
Assassin's Creed: Mirage is taking the series back to basics: set in Baghdad 20 years before the events of Assassin's Creed Valhalla, Basim Ibn Ishaq, who was introduced in Valhalla, takes center stage. Basim is part of the first Assassin Brotherhood, and Mirage takes us on one of his earlier adventures. In Mirage, Basim is being taught by Roshan, a Persian assassin, who teaches him the ways of the assassins.
Rather than the open-world RPG gameplay of more recent years, Mirage will focus more on stealth and parkour. Baghdad is the only city in the game and is split into four zones. Players will also be visiting Alamut Castle, the legendary home of the Assassins. Each zone contains a boss to be defeated, but how that unfolds in the story remains unclear at this point. 
Skull And Bones
Developer: Ubisoft Singapore, Ubisoft Blue Byte, Ubisoft Chengdu. Scheduled release date: late 2023 to early 2024. Platforms: PS5, Xbox Series X, PC.
The launch of Skull and Bones has been delayed several times since the game was unveiled at E3 2017. In an announcement in late 2022, Ubisoft said development was complete and that extra time to polish the game was required. Gamers are currently awaiting the launch of the beta version to test the game out before its official release.
Skull and Bones is set during the Golden Age of Piracy—a period between the 1650s and the 1730s where maritime piracy was a big deal. In an open-world environment, players start out as a lowly outcast who has been shipwrecked on an outpost without a crew. Players have to work to gain skills and infamy in a bid to conquer the Indian Ocean and fight back against other players.
Avatar: Frontiers Of Pandora
Developer: Massive Entertainment. Scheduled release date: December 7, 2023. Platforms: PS5, Xbox Series X, and PC.
Avatar: Frontiers of Pandora will be set within the broader Avatar universe directly after the events of the Way of the Water movie; however, its story is standalone and the game will not feature any of the characters from either of the two movies. As an open-world action-adventure game, Frontiers of Pandora will see us become a Na'vi in a never-before-seen part of western Pandora. Players will be free to explore deep, dense jungles on the ground and grand vistas high up in the sky. Apart from the fact that this will be a first-person game and that our primary weapon is likely to be a bow and arrows, little is known about how the game will be played.
Also, whether Frontiers of Pandora will be multiplayer or single-player is unclear; however, considering that it is being developed by Massive Entertainment, many have speculated that this will be a co-op adventure. Massive Entertainment is best known for creating Tom Clancy's The Division, a highly successful online game.
The Division Heartland
Developer: Red Storm Entertainment. Scheduled release date: late 2023 to early 2024. Platforms: PS5, PS4, Xbox Series X|S, and PC.
Tom Clancy's The Division Heartland is a free-to-play survival-action multiplayer shooter set in small-town Middle America. The game will feature a 45-player PvEvP mode called Storm and a PvE mode called Expedition. Heartland is a standalone game that does not require previous experience with the series. The game will provide an all-new perspective on the franchise's universe in a new setting. As of now, few details have been released on the game.
Rainbow Six Mobile
Developer: Ubisoft Montreal. Scheduled release date: late 2023 to early 2024. Platforms: Android, iOS.
Rainbow Six Mobile is a free-to-play first-person tactical shooter for iOS and Android devices and is the 18th installment in the Rainbow Six franchise. Development of the title is being led by a new team at Ubisoft Montreal.
Rainbow Six Mobile offers similar gameplay mechanics as Rainbow Six Siege. The game's core mode, Attack vs. Defense, sees two teams of five players facing off against each other, with each player only receiving one life per round. Weapons perform in a similar manner as their counterparts in Siege but have been adjusted for mobile gameplay. On June 6th, 2023, this game started its closed beta.
Prince of Persia: The Lost Crown
Developer: Ubisoft Montpellier. Scheduled release date: January 20, 2024. Platforms: Nintendo Switch, PS5, PS4, Xbox One, Series X|S, and PC.
Announced during the Summer Game Fest 2023 live stream on June 8, 2023. The Lost Crown is an upcoming 2.5D platform action-adventure game set in a mythological Persian world. You play as Sargon, a sword-wielding prodigy who must use his Time Powers to defeat time-corrupted enemies and mythological creatures. You will explore a cursed Persian-inspired world filled with larger-than-life landmarks and a variety of highly detailed biomes.
The game features a stylish and thrilling art style, with cel-shaded graphics and fluid animation. The gameplay is a mix of platforming, combat, and puzzle-solving, with a focus on using Sargon's Time Powers to overcome obstacles and enemies.
This is the first game from the Prince of Persia series that will be released in over a decade, the last game being an iOS and Android only game called The Shadow and the Flame (2013), a remake of the 1994 version of Prince of Persia 2. Die-hard fans of the series are buzzing with anticipation for this game. There's a palpable air of excitement as we prepare to dive back into the mesmerizing world of Prince of Persia.
A handful of other titles are known to be in the works by Ubisoft's various studios, including Assassin's Creed Codename Red, which is set in Feudal Japan and will feature an open-world RPG experience, and Prince of Persia: The Sands of Time remake; however, these titles are not set to launch until late 2024 or 2025. For now, we will keep our eyes open for news on the titles slated for release in the upcoming months.
Ashley is a technology writer who is interested in computers and software development. He is also a fintech researcher and is fascinated with emerging trends in DeFi, blockchain, and bitcoin. He has been writing, editing, and creating content for the ESL industry in Asia for eight years, with a special focus on interactive, digital learning.
Stay Up to Date
Get the latest news by subscribing to Acer Corner in Google News.