Best VR Headsets for PC in 2023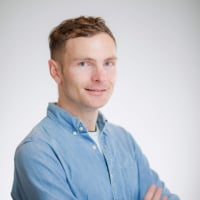 Virtual reality headsets are a great addition for anyone looking to enhance their gaming setup by adding a new sense of immersion. Regardless of your current setup, there is a huge variety of quality products between both PC and console to suit any platform, preference, and budget. First, make sure you know what is involved in setting up your PC for VR by reading our previous article here.
In this article, we go over what you should consider when looking for a new VR headset, then we show you our picks of the best VR headsets in 2023. We have also rounded up a couple of the best VR games in case you need some inspiration on what to play in VR.
What is the most common type of virtual reality headset?
Strictly speaking, there are three main types of VR headset: mobile, PC/console tethered, and standalone headsets.
A mobile headset is basically a shell which is used to house your phone whilst using a lens to display your phone's image. The lens splits the phone's image in two to help visualize the VR environment. Mobile headsets are cheap, easy to use, and portable. Mobile headsets are powered by your phone, which you place inside the headset. The phone's display is used to show the VR environment.
Tethered PC/console headsets are another main type of VR headset. These need to be used with your PC or console and are connected by cable or wirelessly. Because they have to be connected to your PC or console, you have a limited range in which you can use them. Tethered headsets have a dedicated internal display that provides better resolution and quality than a mobile headset can provide.
Standalone VR headsets have built-in display, processing, and storage capabilities and are meant to be used independently of other devices.
Which is better: wired or wireless?
Wired VR headsets tend to be powerful but cumbersome, whereas wireless headsets are less powerful but usually easier to set up and use. The difference basically comes down to freedom versus performance.
Wireless headsets provide a stronger sense of detachment from the real world, allowing you to wander around the room more freely. However, they lack the fidelity of wired headsets. To improve responsiveness, wireless headsets tend to use simpler graphics.
Wired headsets leverage their powerful specs to run high-fidelity games like Half Life: Alyx and Resident Evil Village VR. Wires bring higher bandwidth capability than wireless connections, which means better resolution and image quality, and having wires means you do not have to worry about headset batteries running out. However, wires can become tangled or be accidentally tripped. 
Best virtual reality headset 
We have researched all of the major VR headsets on the market to help you decide which one is right for you. Here are five of our favorites:
This advanced, semi-pro and semi-consumer VR headset targets both enthusiasts and professionals with the sharpest picture available at 2448 × 2448 pixels per eye. When coupled with the 120Hz refresh rate and 120-degree field of view, the HTC Vive Pro 2 provides an excellent viewing experience. However, the screen can get hot after prolonged use. Furthermore, the external tracking stations and tethered cabling can be a hassle to set up compared to standalone devices like the Meta Quest 2, although once it is set up, the tracking precision is very high.
Pros 
Excellent display quality 
Precise tracking 
Cons 
Very expensive 
Gets hot while in use
The Meta Quest 2 is an affordable, solidly built VR headset. Right out of the box, you get inside-out tracking in a standalone device, with no need to set up base stations or be tethered to a computer. It does also offer the ability to play PC VR content through a USB tether or a Wi-Fi connection, so that you can connect to your favorite Steam games. The headset provides 1832 × 1920 pixels per eye, which is even higher than some tethered headsets provide. Unfortunately, the battery generally only lasts for two hours.
Pros 
Incredibly low price 
Wireless and standalone design 
Cons 
Short battery life 
White picks up dirt and grime 
Although the HP Reverb G2 is more expensive than the Meta Quest 2, it is still relatively affordable, and it is very easy to set up. It is a tethered-only VR headset but comes with a generous 6-meter-long cable. It features a decent resolution at 2160 × 2160 pixels per eye, but the display refresh rate is somewhat slow at 90Hz, and this could make fast movements become a little disorienting. This mid-range device is appealing if you want to try PC-tethered VR gaming at decent quality without spending a ton of money. It uses camera-based tracking, which conveniently avoids the need to set up base stations, but its visible light tracking system means surrounding lighting conditions can really affect your experience. It does not work as well in extremely sunny or dark rooms, as the headset relies on a very particular lighting requirement to position you properly in physical space.
Pros 
Easy setup and long cable 
Decent resolution for the price 
Cons 
Refresh rate below average 
Requires medium lighting conditions
The Valve Index headset boasts dual 1440 × 1600 LCD panels for crisp but not mind-blowing image clarity. The refresh rate can be set to match your PC's performance, helpful for when you have a less-powerful graphics card, supporting configurations of 80, 90, 120, and 144 Hz. The Valve Index uses the SteamVR tracking system, which is compatible with many accessories, including the Valve Index controllers (colloquially known as Knuckles controllers) and the Vive Trackers. The Valve Index is on the heavy side, but it has a very comfortable head strap and glued-on cushions.
Pros 
Fast 144 Hz refresh rate 
Uses the versatile SteamVR tracking system 
Cons 
Relatively low resolution 
Slightly heavy
This is the only VR headset on our list that is not compatible with PC, although future updates might make connection to PC possible, as was the case with the PSVR 1, which can use a third party software called Trinus PSVR to establish connection with PC. For now, if you have the required PlayStation 5 and can stomach the hefty price tag of the PSVR 2, you will get one of the absolute best VR experiences on the market by getting your hands on this VR headset. Most of the shortcomings of the PSVR 1 from 2016 have been addressed with this new model. The biggest problem for many gamers now will be that the PSVR 2 costs even more than the PlayStation console itself. The PSVR 2 has superb image quality at 2000 × 2040 pixels per eye, is very easy to set up, and is extremely comfortable to wear.
Pros 
Very comfortable 
Clear display 
Cons 
Bulky wired design 
Poor controller battery life
What PC specs do I need for a VR headset?
Every VR headset has different system requirements to run properly with your PC. Here are the minimum specs generally recommended to be able to run the most popular VR headsets:
OS: Windows 10 
Processor: Intel Core i5-4590 or AMD Ryzen 1500 equivalent 
Memory: 8GB RAM 
Graphics: Nvidia GeForce GTX 1060 / AMD Radeon RX 480 equivalent 
Ports: DisplayPort 1.2 or higher, USB 3.0 (USB 1 may be suitable for some) 
Best VR games 
Once you have decided on a headset, you can start looking for VR games. The VR games we wrote about last year are still highly recommended. Other titles to consider include the colorful action-platformer Astro Bot Rescue Mission for PSVR. Horizon: Call of the Mountain is another PSVR game that has stellar image quality. Some more-serious titles include No Man's Sky, the infinite procedurally generated galaxy, available on both Steam VR and PSVR, and Blade and Sorcery, a fantasy-based FPS action game playable on PCs with most of the tethered VR headset options.
There are many more exciting games, including VR games, available with an Xbox Game Pass. Make sure to check out the Xbox Game Pass and see why Xbox is Acer's official sponsor.
That wraps up our latest list of the best VR headsets. Whether you want the ultimate VR headset experience or a cheaper budget version to get a taste of what VR has to offer, there are many great options to choose from.
Ashley is a technology writer who is interested in computers and software development. He is also a fintech researcher and is fascinated with emerging trends in DeFi, blockchain, and bitcoin. He has been writing, editing, and creating content for the ESL industry in Asia for eight years, with a special focus on interactive, digital learning.
Stay Up to Date
Get the latest news by subscribing to Acer Corner in Google News.