How to Start in PC Virtual Reality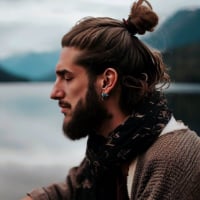 As virtual reality (VR) continues to become an important component in the broader computing experience, there are plenty of people who wonder if they should join others and start investing in the technology. 
It's not so simple for most tech users to decide whether to invest in VR or not. There are a host of acronyms (VR, AR, MR, and others) and since technologies are somewhat different, it's easy to confuse one product for another.  
But not all is lost. VR and similar technologies like augmented reality or mixed reality create outstanding opportunities for consumers and professionals alike to get more out of their tech. And as more games and apps come to the market, it's becoming increasingly clear that if you're not joining the VR space soon, you may be left behind. 
So read on for more about virtual reality and how it's changing the game in the tech industry. The following guide will tell you not only what sets VR apart, but also help you get started in the industry. 
Decide on what you want to do 
The virtual reality market is filled with outstanding opportunities for you to get the most out of the technology. But deciding what you want to do with it will also help you take the right steps towards getting started. 
Some people get into the virtual reality market for video gaming. There's a growing list of video games that work with virtual reality headsets and deliver a groundbreaking and exceedingly fun gaming experience that immerses you in a virtual environment.  
Other folks tend to opt for virtual reality to explore virtual worlds with friends and experience different virtual experiences. Still others use virtual headsets like another computer, allowing them to engage with the software they use in a traditional, real-world environment. 
Whatever the case, it's important to do your due diligence and decide what kind of virtual experience you're after. It'll inform everything else. 
Virtual reality vs. mixed reality 
Although virtual reality is sometimes used as a catchall term, it really only refers to an experience in which you're immersed in a completely virtual environment and interacting through controllers with virtual graphics. And it's not alone in the space. 
Mixed reality or augmented reality (the terms are generally used interchangeably) offers a slightly different experience. With a mixed reality headset, you're still able to see the real world but virtual graphics that you can interact with are placed atop it. Instead of cutting you off completely from your environment like VR headsets will, mixed reality headsets let you see your actual environment.  
Mixed reality headsets can be used for all the same use cases as virtual reality, but they tend to be more useful in a work environment to enhance an employee's activities. Mixed reality headsets are also useful for Windows PC users who want to interact with their favorite apps and browsers through the headset. 
Software experiences 
One of the nice things about virtual reality (and mixed reality for that matter) is that software developers are rapidly deploying new applications that help you get more out of the technology. 
Mixed reality headsets are designed to work with Windows and approximate the experience of using a PC through a mixed reality headset. Microsoft's software allows you to surf the internet, engage with all the apps you typically use on a Windows PC, and otherwise get a similar software experience to one you'd find on a desktop or laptop. 
If it's video games you're after, developers are developing new games at a rapid clip. As of this writing, there are several popular options, including Batman Arkham VR, Half-Life: Alyx, and Lone Echo VR, among countless others. 
If you're simply looking to get engaging and immersive VR experiences, check out Space Explorers: The ISS Experience to immerse yourself inside the International Space Station. You can also try out Within VR for virtual reality storytelling fun or visit The Guardian VR to get the day's latest news in VR. 
Find the right headset 
Now that you've decided the kind of experience you want and the software you'd like to interact with, it's time to choose a headset. 
If you want a virtual reality experience, be sure to find a headset that you can wear comfortably for hours. You'll also want to try out controllers to ensure they're comfortable in your hands. Also be on the lookout for a headset that doesn't break the bank. As nice as some headsets may be, depending on the virtual experience you're seeking, you may find a less expensive headset can get the job done. 
Find the right computer 
In order to use mixed reality headsets and virtual reality headsets, you'll need a powerful enough computer. 
For virtual reality headsets, be sure to choose computers that can accommodate the resource-intensive content that virtual reality requires. Usually that means going with a gaming desktop or laptop that has the latest and greatest processors and video cards. And since you'll want enough power under the hood, you'll also want to go with a computer that has at least 32GB of memory. 
If you want to use a mixed reality headset in full high resolution, Microsoft has published baseline specs your computer will need to have. Here are the specs: 
Intel Core i5, i7, Intel Xeon E3-1240 v5, equivalent or better. AMD Ryzen 5 equivalent or better 
NVIDIA GeForce GTX 1080, AMD Radeon RX 5700, equivalent or better 
Memory: 8 GB RAM or more 
1x Display Port 1.3 
1x USB 3.0 Type-C with power delivery (or included power adapter) 
Windows 10 May 2019 update or later 
Keep in mind that these specs are the minimum requirements and having a computer with better performance and more powerful components should future-proof you as mixed reality improves. 
If you're looking for a quick look at devices that can work with the virtual reality and mixed reality experience you want, consider the Acer Nitro 50 AMD, a desktop that packs the power you want. Acer's Swift X series of laptops can also deliver the performance you need to explore virtual and mixed reality environments. 
Regardless of the technology you opt for, you'll find solutions for both virtual reality and mixed reality that help you enjoy a new kind of computing experience. But be ready with a plan before you choose which technology to use. And be sure you have the right computer in the mix to help you get the experience you want. 
Joe is a writer with a passion for gaming, technology, and language learning. Joe has a knack for turning complex tech jargon into easy-to-understand prose. He's a lifelong gamer, having grown up playing classic console games like Super Mario Bros. and The Legend of Zelda, and now enjoys exploring the latest virtual worlds on PC. His interests don't stop there – he's also an avid language learner, currently studying French and Portuguese in his spare time. Whether he's writing about the latest gaming trends, reviewing cutting-edge tech products, or sharing language learning tips, Joe brings a fresh perspective and infectious enthusiasm to everything he does.
Tagged:
Comments
Stay Up to Date
Get the latest news by subscribing to Acer Corner in Google News.