The Biggest Games of 2023 That May Be Affected by Delays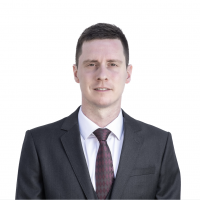 Over the past few years, the gaming industry has been affected by an increasing number of delayed games. With so many highly anticipated titles planned for the next year, fans have been left wondering if any long-awaited games will be pushed back. Some of these have been in development for years and may still need a bit more time to iron things out. Hopefully, it won't be too long until we see them, but there are a few games to keep an eye on for gaming delays in 2023.
Why are video games delayed?
Video game delays are caused by a variety of factors and in 2022 alone, we saw games such as Hogwarts Legacy, Skull and Bones,  Starfield, and many more pushed into 2023. Most fans generally accept a delayed release if it means better quality or fewer bugs, as long as the game isn't continually delayed. So, developers feeling pressure to satisfy gamers and critics may be okay with a game delay.
Often there are technical problems that may involve coding bugs, compatibility errors, and glitches that can be difficult to identify and fix. Other times there are production issues or changes in the development process, shifts in the gaming market, or difficulty finding adequate resources. Some delays are the result of the controversies over crunch in recent years which have developers slowing down production time to ensure staff members are not overworked. Delays can also result from the need to make adjustments to a game's content to meet age ratings or genre expectations.
What games may be affected by delays in 2023?
While we already know that games such as Call of Duty and the EA Sports' college football game will be delayed until 2024, a few major titles may also be delayed during this upcoming year.
Alan Wake II 
The 2010 original has a wide fan base and there is a lot of excitement about the sequel. However, after missing a self-imposed deadline to show off the game in the summer of 2022, things have been quiet. Remedy creative director Sam Lake has announced that "Everything is going really well" but otherwise we have heard very little about the progress or seen anything other than a computer-generated (CG) trailer at the 2021 Game Awards. Unless we hear anything over the next few months, move Alan Wake II to the top of games most likely to be delayed.
Armored Core VI: Fires of Rubicon 
The ambitious new project was officially released at the 2022 Game Awards. Even though fans are pretty excited about the newest edition of the Armored Core franchise, the details are hazy. We fully expect the third-party mecha-based vehicular combat game to have a whole new feel with the new lead game designer, Masaru Yamamura. It's been more than a decade since Armored Core V and Armored Core: Verdict Day, so it's a safe bet that FromSoftware will take the time to get things right, even if it means a delay.
Atlas Fallen 
The semi-open world fantasy action RPG Atlas Fallen is a title where development news is a bit too quiet. Combine this with a wide-release window and one can only wonder if it's on track. So far, there's been a pretty impressive CG reveal trailer that got fans pretty excited, but that's it. Hopefully, Deck12 Interactive will drop a gameplay trailer or make an announcement soon, otherwise, there may be a delay.
Avatar: Frontiers of Pandora 
In March 2017 there was a wave of enthusiasm around the announcement of the upcoming open-world first-person shooter (FPS) from Massive Entertainment. With the release of Avatar: Way of the Water scheduled for December 2022, fans were quick to pencil in a tandem release. However, Ubisoft announced in 2021 that we wouldn't see the game until either 2023 or 2024. While it took years for the first trailer to be released, there haven't been any new announcements or gameplay trailers. It's more likely we'll see the game near the end of the estimate, if not later.
Banishers: Ghosts of a New Eden 
Any title with a scheduled "late 2023" release is a prime candidate for a delay. However, we did see a trailer with gameplay for the upcoming action-adventure RPG at the ​​2022 Game Awards. So while we may get a more specific timeline soon, it's just as likely that there may be an announcement of a delay. Don't Nod hasn't released a title since Vampyr in 2018 so hopefully, they won't feel any pressure to release the game too early and take all the time they need.
Final Fantasy VII Rebirth 
Things are pretty quiet for a franchise as big as Final Fantasy and a quickly approaching Winter 2023 scheduled release. Yoshinori Kitase's early 2023 announcement that "Development is picking up speed on the title I'm producing" makes you wonder if they will need a little more time. It's unlikely that Square Enix will rush the remake, so if there are any hiccups along the way, the title might slip into 2024.
Metal Slug Tactics 
To make Metal Slug Tactics "as explosive as possible," its launch was delayed from 2022 into 2023. Since its reveal at the 2021 Summer Games Fest, fans have been looking forward to the side-scrolling strategy's release. We've already seen gameplay trailers, so it might only be delayed for some polishing. At some point, we hope the release window of 2023 will narrow to something a bit more specific but until then, there may be more delays.
S.T.A.L.K.E.R. 2: Heart of Chornobyl 
There's hope that the open-world survival shooter could release in 2023 but don't hold your breath. It has already been delayed from December 2022 because of the situation in GSC Game World's home of Ukraine. A portion of the development staff has been relocated to Prague, but there are still team members in Ukraine. The developer has been open with fans about the situation, but with so many unknowns, this is one of the most likely titles to be delayed.
Test Drive Unlimited: Solar Crown 
Test Drive fans have been waiting since the 2012 release of Test Drive: Ferrari Racing Legends for the next installment in the racing series. The game was officially announced on July 7, 2020, for September 2022 but was then delayed until 2023. While there haven't been any announcements of further delays, we've only seen computer-generated imagery (CGI) teasers and no gameplay trailers. It wouldn't be surprising if fans have to wait another year.
Warhammer 40,000: Space Marine 2 
A sequel released over ten years after the original is more common these days than in the past, and fans have been patient for the next chapter in the Warhammer 40,000: Space Marine series. While the initial announcement was made just over a year ago in 2021 at the Game Awards, we only just saw a gameplay trailer at the end of 2022. This could mean the wait is almost over as the release date is still slated for 2023. However, with no specific date, this could easily change to 2024.
*The opinions reflected in this article are the sole opinions of the author and do not reflect any official positions or claims by Acer Inc.
 About Byron Clarke: Byron is a contributing writer for Acer Corner. As a freelance copy and content writer, he writes about business, technology, and gaming. He is passionate about reading, writing, and teaching. Most days, he spends his time helping marketing teams find creative ways to reach audiences and small businesses find strategic advantages.
Stay Up to Date
Get the latest news by subscribing to Acer Corner in Google News.