Remakes and Remastered Games: A Repolished Gem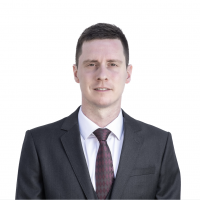 Video game remasters and remakes happen all the time. Advancements in computing power create the opportunity to improve graphics and gameplay for classic games. New technology helps keep games up to date, while also allowing reboots to put a new spin on a franchise. The combination of nostalgia and updates can be irresistible to fans. So, whether you're looking to replay an old favorite or experience it for the first time, remakes and remasters are worth checking out.
What are remastered games and remakes?
When it comes to video games, the terms remade and remastered are often used interchangeably. However, there are important distinctions between each type. 
Remastered games are improved versions of existing games using the same source or legacy code. The game's audio and visual elements are upgraded to take advantage of the most current technology, while the gameplay mechanics and overall design remain largely unchanged. A remastered game is typically created for newer generations of console hardware to allow players to experience the game in its improved form.
Remade games, on the other hand, are rebuilt and coded from the ground up, with significant changes made to the game's mechanics, visuals, and tweaks to the storyline and environment to reimagine the title. Although assets may be reused in some cases, it is a modern version of a classic that remains true to the original.  
Why remaster or remake a game?
In some cases, a remaster or remake may be simply necessary because the original game was popular and there is still a demand for it years later. Other times, it may be because the original game was released on an older platform that is no longer supported, so remastering or remaking it for a new platform allows more people to play it.
In other cases, the developers feel they can improve upon the original game. Maybe it's the graphics or gameplay mechanics that can be improved, or that some added features would make the game more enjoyable. They may also release a new game alongside one in the same series. Remasters and remakes generate buzz and excitement for both games and allow players to catch up on the story.
The best remastered video games
There are plenty of excellent remastered games out there, so it can be tough to choose which ones are the best. Some games have even been remastered multiple times. Here's a list of can't miss remastered games. 
Final Fantasy VIII: Remastered 
Since its release in 1999, Final Fantasy VIII: Remastered has been widely regarded as one of the best entries in the series. The remastered version of the game features updated graphics, new gameplay features, and downloadable content (DLC). While the updated visuals are impressive, the most significant addition is the ability to speed up the game's combat system, making it more enjoyable for modern audiences.
Age of Empires II: Definitive Edition  
As one of the best real-time strategy games ever made, Age of Empires II: Definitive Edition is a remaster of the 1999 classic. The remaster includes updated graphics, new civilizations, and new game modes. The game has been well-received for its updated visuals and new content.
Mass Effect Legendary Edition  
A remastered collection of the original Mass Effect trilogy that includes all the DLC. The remastering process has updated the graphics for 4K and improved the performance, making Mass Effect Legendary Edition the best way to experience the series.
Diablo II: Resurrected  
A remaster of the original Diablo II. Diablo II: Resurrected includes updated graphics, audio, all the original content, classic gameplay, and the Lord of Destruction expansion pack. In addition, the remaster features an all-new soundtrack composed and new voice-overs for all the characters. 
Best video game remakes
Sometimes a remaster just won't do, and a remake is necessary. Here's a list of some great remakes over the past few years.
The Legend of Zelda: Link's Awakening 
The remake for one of the most beloved games in the franchise. The original game was released in 1993 and was notable for its colorful graphics and whimsical setting. The Legend of Zelda: Link's Awakening stays true to the original game while also modernizing it with updated graphics and new gameplay features
Demon's Souls 
Demon's Souls is widely considered to be one of the best games in the dark fantasy genre. While staying true to the original version, the remake also modernized the game for a new generation of players. It featured updated graphics and audio, as well as new gameplay features.
Shadow of the Colossus 
The remake of Shadow of the Colossus is a labor of love. The original game, released in 2005, was a masterpiece of art, design, and storytelling. The remake is a faithful recreation of the original, with updated graphics and gameplay that make it feel fresh and new.
Resident Evil 2 
Resident Evil 2 is a remake of the survival horror game features completely new graphics and game engine, updated character models and environments, as well as new gameplay mechanics. It has been universally praised by critics as one of the best survival horror games of the decade.
Final Fantasy VII Remake 
The original Final Fantasy VII was released in 1997 and is considered one of the most important RPGs ever made. Final Fantasy VII Remake features updated graphics and gameplay, as well as new characters and story elements. It received critical acclaim upon release, with many praising its updated visuals and combat system.
The Last of Us Part 1 
The Last of Us Part 1 was built from the ground up, with updated graphics and gameplay that take advantage of new console hardware. In addition, it includes new content, such as additional story scenes and side quests. With its mix of heart-wrenching drama and intense action, like its predecessor, it's a huge hit. 
The future of remastered games and remakes
There's no doubt that remasters and remakes will continue. Not only is it costly to develop a new game, but developers also take on a huge amount of risk with new titles. New franchises need to grow a fan base from nothing, while sequels need to live up to earlier titles. It's no easy task.
However, with the rise of free-to-play and subscription-based games, it's possible that some titles will deviate. With these models, there isn't a need to continually release titles or sequels, as they will just be continually updated. Although not all game types currently use this model, it's possible that as they gain popularity, more franchises will lean this way.
No matter what the future holds or whatever the reason for remastering or remaking a game, it's likely that any major hit will see at least some kind of update. One that you can be certain of is that if you're thinking about picking up a remastered or remade game, know that it's probably because the developers thought it would be worth your while, and you can count on a whole new experience even if they've already played the original.
*The opinions reflected in this article are the sole opinions of the author and do not reflect any official positions or claims by Acer Inc.
 About Byron Clarke: Byron is a contributing writer for Acer Corner. As a freelance copy and content writer, he writes about business, technology, and gaming. He is passionate about reading, writing, and teaching. Most days, he spends his time helping marketing teams find creative ways to reach audiences and small businesses find strategic advantages.
Tagged:
Stay Up to Date
Get the latest news by subscribing to Acer Corner in Google News.