10 Most Anticipated Games in 2023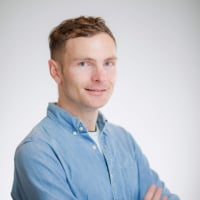 The video games industry can be very secretive when it comes to releasing details of upcoming games. Despite this fact, it is obvious that 2023 is going to be a fantastic year for video games, with big releases on PlayStation, Xbox, and Nintendo set to launch throughout the year. This article will highlight the top ten most anticipated games of 2023. 
Starfield
Release Date: Early 2023. Platform: Xbox Series X/S, Windows PC. Developer: Bethesda Game Studios.
With development ongoing since 2015, Starfield is finally set to launch in the first half of 2023. The game will be situated in a highly-immersive galactic world, with exceptional graphics and highly realistic landscapes, equipment, and character design. The ambitious project is said to feature more than 1,000 explorable planets. Expect it to be a sweeping adventure that takes you from humble beginnings all the way across the stars. There is life out there in the universe, and it will be your job to find it, befriend it, or betray it.
Final Fantasy XVI
Release Date: Mid 2023. Platform: PlayStation 5. Developer: Square Enix. 
As the 16th mainline entry in the immensely popular gaming series, Final Fantasy XVI promises even more advanced medieval fantasy artwork and captivating storytelling than previous games in the series. Final Fantasy XVI takes place in a world inspired by medieval Europe, and you play as an Archduke of Rosaria who must set off on a wild and magical quest. A PlayStation blog post revealed that Eikons will play a big part in the story. These summoned creatures feature in combat and affect the world of Valisthea. The Eikons revealed thus far are Phoenix, Titan, Garuda, Ramuh, Shiva, Odin, Bahamut, and Ifrit. Each is a powerful creature that has a suite of different abilities, strengths, and weaknesses. Early looks at the game feature over-the-top, monster-on-monster combat. 
Resident Evil 4 remake
Release Date: March 24, 2023. Platform: PlayStation 5, Xbox Series X/S, Windows PC. Developer: Capcom.
Capcom has been on stellar form in recent years, now remaking arguably its most popular game ever for a new generation. Players will once again control US agent Leon Kennedy on a mission to rescue the president's daughter from an infected violent cult in a remote Spanish village, although the narrative is interestingly being changed up a little bit from the original storyline. This remake of Resident Evil 4 from 2005 will use all the latest in modern gaming advancements to really amp up the horror of the game.
Dead Space remake
Release Date: January 27, 2023. Platform: PlayStation 5, Xbox Series X/S, Windows PC. Developer: Motive Studio.
Few horror games have left the legacy that Dead Space did in 2008, so it is no surprise that Motive Studio decided to remake the classic game for new consoles. The hybrid space-exploration-and-gory-horror game has undergone a complete redesign utilizing modern gaming technologies. Set in the 26th century, engineer Isaac Clarke investigates a distress call from the USG Ishimura that leaves him no option but to take up arms against mutated human corpses as he searches for his wife. The updated game will be highly immersive, contain a more developed story, and feature advanced gameplay mechanics.
Diablo IV 
Release Date: Late 2023. Platform: PlayStation 4, PlayStation 5, Xbox One, Xbox Series X/S, Windows PC. Developer: Blizzard Entertainment.
The long-anticipated Diablo IV that was announced back in 2019 is likely to launch in 2023. Instead of the usual chapter-based progression, Diablo IV is open-world, so players will need to travel between hubs. Since the game will involve traversing vast distances, you will be able to ride on horses and even attack foes while mounted. You may also find shortcuts by jumping off ledges. The open-world structure allows players to join each other at any time in the same world via co-op or PvP. Diablo IV will have cross-play support across all platforms. Diablo IV will have Strongholds, which are settlements filled with enemies you must slay to capture the territory. Once you do, if you come back later in the game, you'll find either a friendly town filled with helpful NPCs, a dungeon waiting for you to plunder its secrets, or something else entirely.
Street Fighter 6
Release Date: 2023. Platform: PlayStation 4, PlayStation 5, Xbox Series X/S, Windows PC. Developer: Capcom.
Street Fighter is back with an intricately designed, highly immersive, and state-of-the-art addition to the series. It is staggering to think that the competitive fighting game has now been going on for 35 years. Street Fighter 6 will feature three game modes - the traditional Fighting Ground, plus the new additions of World Tour and Battle Hub. The seventh entry in the mainline series is set to introduce real-time commentary and take advantage of the gorgeous graphics engine that has helped the Resident Evil series shine in recent years. There is also a flashy new art style, an array of hard-hitting fighters, and a bunch of other changes in this game. Additionally, it will come with a brand new control scheme that should make it easier for anyone to hop in and fight, no matter their skill level.
Star Wars Jedi: Survivor
Release Date: 2023. Platform: PlayStation 5, Xbox Series X/S, Windows PC. Developer: Respawn Entertainment.
The young Jedi Cal Kestis returns in Star Wars Jedi: Survivor, a sequel to 2019's critically acclaimed Star Wars Jedi: Fallen Order. Fallen Order was a major success on all fronts that showed that single player Star Wars games are hugely popular. Developer Respawn Entertainment, otherwise known for Titanfall and Apex Legends, is collaborating with Lucasfilm Games once more for this sequel. An early trailer for the game has shown off mysterious new characters and plenty of intrigue. This game will follow on from the events of the original story, and will likely see Kestis attempting to survive a galaxy turned hostile in the wake of Order 66, which commanded the killing of all Jedi warriors.
Legend of Zelda: Tears of the Kingdom
Release Date: May 12, 2023. Platform: Nintendo Switch. Developer: Nintendo.
In this sequel to The Legend of Zelda: Breath of the Wild, the setting for Link's adventure has been expanded to include the skies above the vast lands of Hyrule, with new weapons, new dungeons, and a suite of mysterious new powers to wield. Tears of the Kingdom will be the twentieth main installment in The Legend of Zelda series. Nintendo have resisted revealing any details on the game's storyline, but based on trailers released so far, it would appear that the desiccated corpse of Ganon has arisen from beneath Hyrule Castle, and the tendrils of Malice have started to spread once again.
Marvel's Spider-Man 2
Release Date: Late 2023. Platform: PlayStation 5. Developer: Insomniac Games.
After the huge success of Marvel's Spider-Man in 2018, Insomniac Games is going back to New York City to continue their version of the friendly neighborhood spider. Marvel's Spider-Man was hailed as one of the best games to come out in 2018. Along with its follow-up, Spider-Man: Miles Morales, the new iterations of the characters are now in full swing! This sequel, Spider-Man 2, will have players acting as both Peter Parker and Miles Morales, as they patrol the streets and square off against Kraven the Hunter and Venom.
Suicide Squad: Kill the Justice League
Release Date: Early 2023. Platform: PlayStation 5, Xbox Series X/S, Windows PC. Developer: Rocksteady Studios.
This adventure game is described as an open world, narrative-based game where you play as the various members of the Suicide Squad (Harley Quinn, King Shark, Deadshot, Captain Boomerang) on a mission to save the planet from the mind-controlling villain, Brainiac. As he is controlling members of the Justice League, you will need to hunt down characters like The Flash, Wonder Woman, and Superman, all of whom are being possessed. There will be a robust co-op mode in this game, but it can also be played solo, with players changing character at will. 
These are the top games coming out in 2023. Assuming no further launch delays, these games will no doubt make next year one of the best years in video game history.
Ashley is a technology writer who is interested in computers and software development. He is also a fintech researcher and is fascinated with emerging trends in DeFi, blockchain, and bitcoin. He has been writing, editing, and creating content for the ESL industry in Asia for eight years, with a special focus on interactive, digital learning.
Tagged:
Stay Up to Date
Get the latest news by subscribing to Acer Corner in Google News.