Where to Watch Esports Games?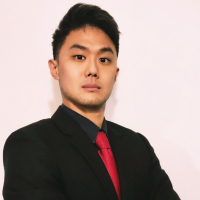 Esports fanatics and casual fans alike are tuning in to watch the latest tournaments and competitions. With a wealth of different platforms available, streaming esports has never been more convenient. Looking for a way to watch your favorite team compete? Want to check out some new gameplay footage? Trying to follow your favorite athletes? There's bound to be something that works for you.
What are esports? 
Esports, or electronic sports, are organized video game competitions that take place between professional gamers. Esports is a rapidly growing phenomenon, with tournaments being held all over the world and broadcast to millions of viewers. You can find competitions on a variety of platforms, including PC, console, and mobile devices. Tournaments take place live in arenas, are broadcast on a variety of online platforms, and even appear on cable television. No matter if you're tuning in from home or attending an event in person, there's something undeniably satisfying about being a part of this exciting and rapidly growing community. 
Watching esports live in-person 
Arenas and stadiums 
The growth of esports has caused fans to flock to arenas to watch the intense competitions over multiple days. Esports tournaments are often held in purpose-built arenas that are specifically designed for this type of event. Some events even offer the opportunity to meet your favorite athletes and coaches. Any avid esports fan will tell you that there's something undeniably thrilling about watching esports tournaments play out in person. 
Bars and restaurants 
Given the popularity of esports, it's no big surprise that bars and restaurants are showing live matches. This option gives fans a more social experience as they can watch the matches with other fans while cheering on their favorite teams. With the social atmosphere that bars and restaurants provide, you can enjoy esports in a whole new way. 
Online platforms 
Streaming esports online offers an entirely different experience than in person. Online platforms have become the primary way for fans to watch and engage with weekly matches and tournaments. While each platform has its unique features and offerings, they all provide esports fans with a way to connect and follow their favorite teams and players. 
Twitch 
Originally launched as a video streaming platform for gamers, Twitch quickly expanded to include esports content and has now become one of the most popular esports platforms. Twitch allows users to view live esports tournaments, follow their favorite players and teams, and engage in real-time chat with other users. Twitch also offers the ability to stream esports events in multiple resolutions, slow motion, and the opportunity to catch up on matches or highlights from previous events. 
YouTube Gaming 
Another popular esports platform, YouTube Gaming, is the gaming-focused subsidiary of the world's largest video site. YouTube Gaming offers many of the same features as Twitch, such as the ability to view esports tournaments, follow your favorite players and teams, engage in real-time chat with other users, and the ability to watch in multiple resolutions. However, YouTube Gaming also has some unique features that set it apart from other esports platforms. For example, YouTube Gaming allows users to save and share their favorite esports moments, and also offers a variety of esports-related YouTube channels that fans can subscribe to. 
Discord 
Started as a popular chat platform, Discord has become increasingly popular for esports fans. Many esports tournaments are now streamed live on Discord, allowing fans to watch and chat with each other in real-time. Discord offers several features that make it ideal for streaming esports. The first is low latency. Low latency means no missed frames, so you don't miss a second of the action. Second, Discord allows users to join public or private channels, so you can easily find a channel that's right for you. Finally, Discord has bots that can help manage chat and keep things organized. 
Facebook Gaming 
Facebook Gaming offers fast and easy access to live tournament broadcasts, match highlights, and other content from your favorite esports teams and players. Not only is Facebook a convenient platform for watching esports online, but it's also an excellent way to connect with other esports fans and engage in the community. If you're looking for discussion forums, live chat rooms, or social media groups, there are plenty of ways to stay up to date on all the latest esports news and information on Facebook. 
Steam TV 
Steam TV is a popular online platform for streaming esports. It is developed by Steam, a leading provider of digital distribution services for video games. Steam TV offers a wide variety of esports content, including live events, highlights, and on-demand videos. The platform also supports community features such as chat rooms and forums. In addition to offering high-quality video content, Steam TV also provides developers with valuable insights into audience preferences and trends. 
Other online platforms 
There is a wide range of platforms for esports and online streaming. A few other platforms are: 
Omlet Arcade 
Caffeine 
Dailymotion 
Boom.TV 
Cable TV 
Esports on cable is one of the more underappreciated platforms but can be one of the best ways to catch live action. Media giants such as BBC, TBS, and CW, have all broadcast esports tournaments. However, it's ESPN that has shown the strongest commitment to the genre. ESPN offers quality broadcasts and a wide range of esports tournaments to choose from. They also offer exclusive esports content, including interviews with players and teams, and behind-the-scenes footage. 
Finding and engaging with your favorite streamers and teams 
There are a variety of methods that you can use to find and engage with esports content. 
Utilize the suggestions from this article to find streams, matches, and tournaments that align with your interests. 
Follow your favorite athletes on Twitch, YouTube, Discord, or Facebook Gaming. 
Interact with esports organizations on social media platforms like Twitter, Facebook, or Instagram to stay up to date on the latest tournaments and events. 
Use esports communities and forums such as Discord or Reddit to interact with other fans, learn about new content, and engage in discussion about your favorite esports teams and players. 
Connect with esports professionals and personalities on LinkedIn to gain insights into the industry and learn about career opportunities within esports. 
The popularity of esports is increasing every year, and new media options are popping up all the time. Whether you're a new esports fan or a seasoned follower of the community, there are a variety of ways to discover, watch, and engage with content that will help you stay up to date. With so many options, you're sure to find something that works for you.
Patrick Yu is a Senior Project Manager at Level Interactive and has 8 years of experience writing business, legal, lifestyle, gaming, and technology articles. He is a significant contributor to Acer Corner and is currently based in Taipei, Taiwan.
Tagged:
Stay Up to Date
Get the latest news by subscribing to Acer Corner in Google News.