How to Develop and Manage a Successful Flipped Classroom Model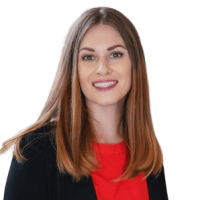 A flipped classroom model fills the gaps between online and physical learning in which students receive pre-recorded videos and materials to complete at home prior to attending class.  Homework is conducted in the classroom, while initial learning and instructions take place at home. Students are the focal point of a flipped classroom approach, and teachers encourage a more in-depth understanding by using class time to reinforce the topics pre-learned at home. Flipped classroom learning is by no means a one-size-fits-all endeavor, focusing instead on a personalized approach that helps students learn at their own pace.
Teachers may find preparing for flipped learning challenging as they are required to create digital content and monitor students' progress remotely. Luckily, there are technologies available to assist teachers and help them adapt to a flipped classroom approach.  
Engaging learning in flipped classrooms 
As an increasing number of schools decide to flip the classroom, teachers are finding ways to create new teaching plans that embrace a flipped learning approach. Although the core learning outcomes may be the same, each teacher's lesson plan may differ as there is no clear-cut delivery method for flipped classrooms. Here are some ways that teachers can develop a successful flipped classroom lesson plan. 
1. Create interesting videos
Teachers do not have to be editing experts to create fun and engaging videos for students. A simple video of the teacher introducing and explaining a topic while asking thought-provoking questions is sufficient as a basis for students to conduct more research. Teachers should be mindful that some students may try to multitask or rush through their work while studying at home. As such, videos should be short and include a dash of personality rather than a monotonous dialogue.
Moreover, there is now a wealth of content covering a range of topics to choose from online, and teachers can pick some relevant videos to support students in their learning experience. 
2. Leave some stones unturned
Physical classes are designed to check the understanding of topics and cultivate safe discussions between peers. Instead of delivering information for students to write down and digest, teachers may cover only part of the topic and ask thought-provoking or open-ended questions during their teaching videos. However, this does not mean that teachers take a hands-off approach or do not care about the students' learning experience. Unanswered questions give students room for critical thinking and discussion and encourage them to learn from and share knowledge. Flipped learning brings students and teachers closer together, as teachers are seen as mentors for encouragement and providing additional information.
3. Utilize technology
The rise of technology offers a wealth of opportunities for the world of education, and it is essential to approach these with a sense of open-mindedness and optimism, rather than apprehension. When leveraged correctly, technology can substantially increase efficiency and inject creativity into classrooms, transforming them into vibrant, interactive learning environments. 
Aside from using technology to deliver classes, teachers can also take the opportunity to teach students the do's and don'ts of good online etiquette, how to be safe online, and the impact of cyberbullying. 
Which Microsoft products support a flipped classroom model?
The transition to a flipped classroom can be daunting, especially if teachers are not used to using technology in their current teaching strategy. Creating digital teaching materials that foster creative thinking and being responsible for overseeing the learning process of students in a flipped classroom may be unfamiliar at first. Luckily, there are many tools available to help create the best possible flipped learning environment for students and teachers.
1. PowerPoint Recorder 
PowerPoint Recorder is a valuable tool that allows users to record their screen and voice while presenting. Rather than flicking through slides or watching a video, students can see and hear their teacher as they talk through the presentation. This provides a concrete and engaging learning experience and helps students draw connections between the information they see and hear as opposed to viewing abstract concepts. Moreover, presenting PowerPoint slides in this way allows students to pause and digest information as they go, which helps develop their understanding of class topics.
To make a recording, simply open a PowerPoint presentation and click Record Slide Show in the Slide Show tab. While recording, teachers should speak loudly and clearly so that information does not become fuzzy or distorted. Teachers may download finished recordings by clicking File > Export > Create a Video. The video can then be uploaded to Microsoft Teams or other online platforms for students to watch.
2. Microsoft Teams 
Microsoft Teams is a handy collaboration platform that facilitates communication between teachers and students. Teachers can enter the email addresses of students and co-teachers to create an individual team for each class, allowing teachers to send targeted materials and information to the relevant team. The chat function lets students reach out to teachers privately, benefiting shy students that are otherwise embarrassed to ask for help. Teachers may also initiate a video or voice call to provide extra support if required.
Microsoft Teams allows teachers to share files with an individual student, team, or the whole class, removing the need to send out information to each student. With Microsoft Teams, teachers can create customized assignments and quizzes to check students' understanding and provide feedback. Quizzes are all saved in one place, streamlining the marking process for teachers and helping them monitor student progress more efficiently.
The Microsoft Education YouTube channel is a valuable trove of resources for teachers using Teams. There are many useful videos and nuggets of information to ensure a smooth flipped classroom experience for both students and teachers.
3. Class Notebook for OneNote 
Class Notebook for OneNote is a note-taking app that allows users to organize notes and collaborate with others. In a flipped classroom setting, teachers can use Class Notebook for OneNote to create interactive notebooks for students, along with text, images, and quizzes. These interactive notebooks are a fun and engaging way to interact with students and ensure their understanding of class topics.
Creating teaching materials with Class Notebook for OneNote also enables teachers to make materials for independent learning. Teachers may wish to begin with a personalized welcome video to present learning objectives and include useful links, articles, and videos to enhance understanding as students work through independently. Teachers can also speak and write their comments, providing students with personalized feedback.
4. Learning Accelerators
Learning Accelerators are a new type of learning tool that help to address the top challenges teachers face in their daily work. They save teachers time creating, reviewing, and analyzing assignments, allowing them to provide real-time feedback to students. Learning Accelerators embrace and enhance the learning and creativity of every student by providing opportunities to learn, practice, and receive targeted coaching. This gives students intentional practice and personalized coaching support through challenging topics.
For example, the Reading Coach enhances students' pronunciation, syllabification, reading speed, and vocabulary retention through personalized support. It also helps boost confidence and overcome shyness, creating happier and more self-assured readers.
Additionally, through the use of data insights in Learning Accelerator. Teachers can better understand how students are learning and how they can improve their teaching. The data insights provide information on student progress, areas of difficulty, and areas of strength. This information can be used to personalize instruction, provide targeted interventions, and track student growth over time.
Teachers can use data insights to:
Personalize instruction: Teachers can use the data insights to personalize instruction for individual students.
Provide targeted interventions: Teachers can use the data insights to provide targeted interventions to students who are struggling. 
Track student growth over time: Teachers can use the data insights to track student growth over time. This information can be used to see how students are progressing and to identify areas where they need additional help.
For those looking to fully utilize Learning Accelerators, Microsoft has provided interactive demos and how-to videos for educators and students alike.
Why Acer's TravelMate P4 Spin 14 supports a flipped classroom model?
Creating digital lessons and managing a flipped classroom relies on appropriate devices that help with the creation, teaching, and assessment of the educational process. Fortunately, the TravelMate P4 Spin 14 is a great laptop for teachers because it is versatile and powerful, and its features are fully supported by Microsoft products for a smooth and productive flipped classroom experience. Here is how the TravelMate P4 Spin 14 can help teachers and educators:
Pre-class preparation: The built-in Active Pen of the TravelMate P4 Spin 14 is great for creating digital teaching materials. It enables accurate input when drawing diagrams or annotating documents in applications such as OneNote, bringing a natural pen-and-paper feel to your palm. Moreover, the 360° hinge lets users bend and fold the laptop like a real notebook. 
In-class activities: The TravelMate P4 Spin 14 can be used to facilitate a variety of in-class activities, such as group work, presentations, and discussions. The Full HD touch displays allow users to interact with devices through hand and fingertip gestures, enabling faster navigation through menus and files. Moreover, FHD display screens allow outstanding quality visuals for presentations and videos that are perfect for flipped classroom learning. These features go hand-in-hand with the Microsoft PowerPoint Recorder, supporting crystal-clear visuals that bring learning materials to life. 
Assessment: The TravelMate P4 Spin 14 can be used to administer quizzes and exams, or to collect student feedback. The built-in webcam can be used to record student presentations or to conduct video conferences. Using the previously mentioned Active Pen, also an AES stylus, teachers can jot down ideas, sketch, and write feedback to students via Class Notebook for OneNote, providing constructive comments in real-time. The AES stylus and convertible laptop combine traditional writing, drawing, and feedback methods with the latest Acer technology.
Long battery life: The TravelMate P4 Spin 14 has a long battery life, so teachers can stay productive all day long without having to worry about running out of power. This is especially important for teachers who need to use their laptop in the classroom or on the go.
Conclusion
Teachers are embracing technology as flipped classrooms gain popularity. Flipped classrooms turn the traditional teaching environment on its head, bringing students to the forefront of the learning experience. As such, students study materials by themselves via videos and online resources, while teachers act as a mentor, guiding students through discussions and activities relating to the topic. Rather than prescribing information for students to copy, it is not unusual for teachers to ask open-ended questions designed to encourage discussions or debates. Flipped learning would not be possible without the appropriate tools and software. Microsoft offers a range of applications to support the flipped learning experience, such as the PowerPoint Recorder to record presentations and Microsoft Teams for collaboration, video calls, and a convenient chat function. Acer devices are jam-packed with features to support these applications, such as the AES stylus and convertible laptop combination that mimics a real-life pen and paper. The sky is the limit with flipped learning support from Acer and Microsoft.
Jeni is a translator and writer based in Taiwan. She is passionate about business development and loves helping companies enter international markets. She is fluent in English, German, and Mandarin Chinese, and combines these with her industry experience to provide practical market entry solutions.
Stay Up to Date
Get the latest news by subscribing to Acer Corner in Google News.