The Plucky Squire: A Look at This Year's Most Artistic 3D Game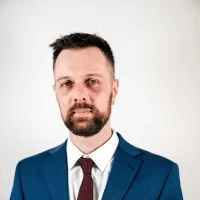 Welcome! Today we will be finding out about The Plucky Squire, an intriguing new action/adventure game from All Possible Futures. The Plucky Squire is a charming action-adventure game that jumps between 2D and 3D realms. Off the page and into adventure! This unique concept has got gamers stoked for the release of The Plucky Squire, which is currently slated for some time later this year! In the meantime, have a read of this article to discover more about the adventures of a plucky squire named Jot and his nemesis, Humgrump.
What's the story?
Once upon a time there was a plucky squire named Jot. The Plucky Squire takes the classic format of a storybook adventure, and invigorates it with a whole new life. Although game developers All Possible Futures haven't given too much away regarding the story, here's what we know so far. Jot is the protagonist, the plucky squire. (For the uninitiated, a squire is a young nobleman acting as an attendant to a knight, before he becomes a knight himself). Check out The Canterbury Tales by Geoffrey Chaucer to read about a real life squire back in 14th Century England.
Anyway, back to our squire, the heroic Jot. Jot lives a life of happily ever after in the land of Mojo, on the pages of the storybook that he shares with his friends Violet, Thrash, and Pip. In The Plucky Squire trailer, we can see Jot heroically battling snakes, venomous insects, as well as boxing a honey badger to protect his friends' honey. He also finds time to help the needy, creating lily pad bridges for maidens, of course. 
The four friends all work together to protect the land from the malevolent sorcerer, Humgrump, who wants to ruin all that is good. Alas, one terrible day, the bad man Humgrump realizes that he is always going to be the defeated villain in the story, so he throws Jot out of the book and changes the story! Our hero must adventure between the 2D and 3D realms and face all kinds of new challenges. From the trailer, we can deduce that there will be puzzle solving, boxing, side-scrolling shooting, as well as jetpack flying, of course! 
Now, let us turn the page, and find out what happens next! Have you ever dreamed of being a squire in a magical storybook in the land of Mojo? Imagine how the characters must feel, stuck on the pages of a 2D adventure! How about jumping between storybook pages and 3D worlds? Would you like to journey far, fight baddies and solve puzzles to keep the ending of the story happy? Well, The Plucky Squire combines 2D and 3D animation and gameplay, as you become the hero of a living storybook, a young squire named Jot…
Who is behind The Plucky Squire? 
The Plucky Squire was developed by All Possible Futures, an indie game studio founded in 2019 by game industry veterans James Turner and Jonathan Biddle. The founders have previously worked on titles including Pokémon Sword & Shield and The Swords of Ditto, Fluidity/Hydroventure, and Stealth Inc. With a fiery passion for game development, All Possible Futures promise to make those oh-so special video games that turn your head and melt your heart. Devolver Digital are responsible for publishing The Plucky Squire, they are a boutique game label, and purveyor of fine digital entertainment ware from independent artists worldwide. Devolver Digital are renowned for quirky games such as Volvy and Stick it to the Stickman.
Gameplay
The cute, cartoonish art and gameplay with a nod to Zelda (the 1986 release) is a major attraction of The Plucky Squire. This charming action/adventure is rather unique in its use of 2D and 3D environments. This means that every page and surface in the room where Jot finds himself, can potentially be another world for the hero to enter. For example, in the trailer, when Jot has left the 2D page and gone 3D, we see him dodging flaming meteorites in a lamp and navigating his way around hungry beetles and sticks of chalk in a stationary cupboard.
The main characteristic of The Plucky Squire is the constant transition from 2D to 3D environment. One minute Jot is in a Zelda-like environment, next he has traversed into a 3D world, where you might expect to run into Woody or Mr. Potato Head from Toy Story. It is still not 100% clear how much of the gameplay will be 2D and how much will be 3D. What we do know is that to fully explore the outer realms of Jot's land of Mojo, as well as the Sam's room that he is thrown into, there will be much traversing between the realms!
Another interesting aspect of the gameplay is the written text that accompanies the action as Jot battles various baddies. The text in the trailer includes the phrases: "THE MUSIC WAS REALLY BOOMING" and "GOBLINS AMBLED AHEAD." This is a novel approach to storytelling, and it adds an extra layer of narrative to the gameplay, somewhat reminiscent of the paintings of Roy Lichtenstein.
Patiently waiting
We hope that you have enjoyed reading about The Plucky Squire. Before you get ready to jump between 2D and 3D worlds, there will be a slight wait. The game is forecast for release at some point in 2023. While we wait patiently for The Plucky Squire release date, perhaps we can whet your appetite with another of the many games currently being served over at Acer's Game Pass.
Visit Game Pass today, where you can discover even more of your new, favorite games. Upon release,The Plucky Squire will be available for PC (Microsoft Windows), Nintendo Switch, PlayStation 5, and Xbox Series X|S. What's more, the game is available to wishlist on Steam.
Finally, if you want to learn more about the addictive, yet fun world of adventure games, check out our article what are adventure games? And let's not forget the ups and downs of platform games. From Crash Bandicoot to Sonic, have a peek at our discussion: what are platform games? Until next time, Squire!
Edmund is an English copywriter based in New Taipei City, Taiwan. He is a widely published writer and translator with two decades of experience in the field of bridging linguistic and cultural gaps between Chinese and English.
Stay Up to Date
Get the latest news by subscribing to Acer Corner in Google News.