Blasphemous 2: A Gothic Metroidvania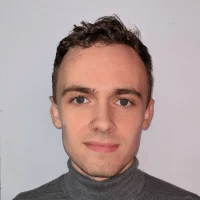 Introduction  
In light of a recent release date announcement, hype around Blasphemous 2 is ramping up. With the first game known for its pixel game art and one-of-a-kind dark universe, Blasphemous 2 is shaping up to deliver the same immersive gaming experience of the first game and then some. With the game set to release in just a couple of months, people are looking forward to the continuation of this grim fantasy saga.
While some elements of gameplay have been edited to allow for more difficult challenges and additional customization, the game is sticking true to its original metroidvania format and artistic treatment of Spanish cultural and religious motifs. Gamers will appreciate that they can dig deeper into the secrets of the Blasphemous universe through interaction with non-player characters while taking their combat skills to the max in new boss battles. Let's take a look into the fascinating universe of Blasphemous 2!
Release date 
The development team, Seville-based The Game Kitchen, has recently announced August 24th, 2023 as Blasphemous 2's release date. Coming in at about 4 years after the 2019 release date of the first Blasphemous game, Blasphemous 2 will have to pack a punch to pique the gaming world's attention once more.
In terms of consoles, the game will be available on Nintendo Switch, PC, Playstation 5 and Xbox. The first game, true to its firm grounding in Spanish culture, was renowned for its Spanish audio that featured some of the best voice actors in Spain. Blasphemous 2 will also feature both English and Spanish audio overlay, while interface translation and subtitles will be available in French, Italian, German, Japanese, Brazilian Portuguese, Russian, and both Simplified and Traditional Chinese.
Though excitement is brewing with only a bit over two months until the game's release, others are worried that the timing of Blasphemous 2's release will work against it. Seeing as Hollow Knight: Silk Song is rumored to release around the same time, Blasphemous 2 could be overshadowed. To add to the concerns, FromSoftware's Armored Core 6: Fires of Rubicon will launch a mere day after Blasphemous 2, giving Blasphemous 2 little room to gain momentum and garner hype.
Despite all of this, developers claim not to be worried. As they've pointed out, the first Blasphemous game also was competing against some heavy hitters and still managed to be successful. In any case, Hollow Knight: Silk Song's exact release date is still a mystery: even if it's separated from Blasphemous 2 by just a couple of months, that could be enough time to propel Blasphemous 2 into the limelight and promote its long-term viability. In the end, only time will tell if Blasphemous 2 holds its own and makes a splash or pales in comparison to its competitors.
Gameplay
Though Blasphemous 2 may be facing some competition in terms of its release date, its improved gameplay and expanded universe will reward gamers who pay attention.
In Blasphemous 2, players will continue their quest as the main character, The Penitent One, throughout the Wounds of Eventide DLC from the first game. As the developer describes it, Blasphemous 2 is a "punishing action-platformer that combines the fast-paced, skilled combat of a hack-n-slash game with a deep and evocative narrative core." All of this takes place in the expansive universe which you explore through non-linear, metroidvania-esque levels.
In terms of gameplay, players will be treated to augmented combat sequences, with new moves, new weapons, and expanded combos available. Combat abilities will also be much more customizable than in the first game: as you interact with the universe, you'll be able to upgrade and customize your "base skillset."
This will come in handy in the new and improved boss battles which will put your skills to the test and stretch your combat prowess. In addition, you'll be able to interact with an assortment of NPCs (non-playable characters for the uninitiated) from which you will learn valuable secrets to dig deeper into the franchise.
What about the game design? The first Blasphemous stood out for its use of 2D pixel art, and Blasphemous 2 will hold true to this unique design feature. Blasphemous 2 will also stay true to its Spanish roots and continue to incorporate Spanish cultural and religious iconography into its design. 
The trailer showcases imagery that clearly draws inspiration from iconic cultural sites such as the Alhambra in Granada or Cadiz's grand cathedral. Blasphemous 2, just like its predecessor, draws from the underutilized wealth of Spanish catholic imagery and symbolism to give an unmistakable, uniquely dark vibe to its fantasy world.
All in all, Blasphemous 2 is loyal enough to its roots to satisfy Spanish and international fans alike while also making improvements that enhance and expand the gaming experience. 
Despite worries that Blasphemous 2 may be overshadowed by some of its competitors, there's no denying that Blasphemous 2's world building is one of a kind. Its novel approach to the metroidvania subgenre of the platform game, with its clever interpretation of Spanish cultural and religious iconography, has created a gaming experience that feels substantial and strikingly well thought out. It's safe to say that the Blasphemous franchise has created some of the best metroidvania games out there today.  
If you're an avid gamer who wants to get in on the action as soon as the game drops, the Xbox game pass might be perfect for you. With the Xbox game pass, you can access over a hundred different games, including Blasphemous 2, as soon as they're released.
New titles are added regularly, which means there's enough variety to satisfy even the most demanding of gamers. Best of all, you'll get a month for free with the purchase of a new Acer, Predator or ConceptD Windows 11 PC. 
Playing on the Predator Triton 500 SE or the Helios 300, you'll be able to play all of your favorite games with high-quality resolution and graphics. If you're in the market for a new gaming laptop, treat yourself to a high-powered gaming laptop with Xbox game pass included to optimize your gaming experience.
Matthew is a freelance content writer whose work has previously appeared in well-known language-learning blog Fluent in 3 Months and The Happy Self-Publisher. His creative work has also appeared in Otoliths, CafeLit, and the Eunoia Review. He is currently based in Taipei, Taiwan, where he is studying for a master's degree in Chinese Literature.
Stay Up to Date
Get the latest news by subscribing to Acer Corner in Google News.