A Preview of Hollow Knight: Silk Song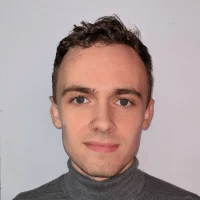 Introduction 
The gaming world has been teeming with excitement over the imminent release of Hollow Knight: Silksong in the last few months. Though news about the game was scarce for a period of time during the game's development, the countdown toward Silksong's release has officially begun, much to everyone's relief!
If you missed it, the first Hollow Knight made quite the splash when it first came out. Released in 2017 by the 3-person development team Team Cherry based in Adelaide, Australia, it ended up winning the 2017 Best Platformer award from PC Gamer on account of its excellent gameplay.
Critics lavished praise on its complex and incredibly well-thought-out universe, its unique combination of dystopian scenery with Pixar-esque design, and the beautifully melancholic score from composer Christopher Larkin. Writer Wes Fenlon remarked on the "massive and labyrinth" world of Hallownest, the universe in which the game is situated, and commented that the game was "always better thought-out than [he] expected." From a tiny 3-person team, Hollow Knight was a mighty accomplishment indeed.
The new game is expected to combine all the adventurous gameplay and impeccable world design of its predecessor while also adding in its own unique touches. According to Team Cherry, the game will feature "shocking quests," "lethal acrobatic action," and "Silk Soul mode," a gameplay experience that is activated once the main game is completed, amplifying the replay possibilities!
Release date and latest news
For a while, fans were grappling with a lot of ambiguity regarding Hollow Knight: Silksong's release date. Though a trailer for the new game was released in February 2019, news and hype regarding the game slowed down in the following months, leading gamers to be concerned about the development of the game.
Both Xbox and Team Cherry had previously confirmed that the game would launch before June 2023. The game's appearance at an Xbox & Bethesda Showcase in 2022 particularly served to clear up any doubts, as Xbox openly stated that every game on display at the showcase would be released within the following twelve months. Unfortunately, on May 2023, an official tweet by Matthew Griffin, the head of PR and marketing for the game, confirmed that the game will release after the 1st half of 2023.
"Hey gang, just a quick update about Silksong.
We had planned to release in the 1st half of 2023, but development is still continuing. We're excited by how the game is shaping up, and it's gotten quite big, so we want to take the time to make the game as good as we can.
Expect more details from us once we get closer to release."
— Matthew Griffin (@griffinmatta) May 10, 2023
To add even more disappointing news, Team Cherry did not reveal any news or new gameplay footage about Hollow Knight: Silksong at the 2023 Summer Game Fest. As many game developers tend to release massive amounts of news regarding their upcoming games 3-4 months before release, the absence of new Hollow Knight: Silksong material has led a number of fans to the disheartening speculation that the game's release could be postponed to summer 2024, rather than launching within 2023 as initially expected.
When the game is released it be available on all major consoles, including PS4, PS5, and PC, and it will also be available from day one with Xbox Pass. Luckily, with the purchase of a Windows 11 PC from Acer, you can also enjoy one month free of Xbox Pass with its over 100 high-quality games. 
Plot of Hollow Knight: Silksong
Interestingly enough, Silksong originally began as a side project of the original game. As the developers continued working on it, however, they quickly realized that the scope of the project was much larger than they had anticipated, so Team Cherry decided to develop it as a separate game. Given the extensive lore of the first game, it's no surprise that the developers felt they needed to create a sequel for all their ideas to flourish and take shape.
The basic plot of Silksong begins as Hornet realizes she has been kidnapped and taken to a kingdom called Pharloom. Hornet must ascend from the very bottom of this kingdom, haunted by "silk and song" (hence the title of the game) towards the top to reach a shiny citadel and learn the motive behind her capture.
Of course, this plot structure is also just a backdrop for the various side adventures along the way. The sequel even allows you to record side quests in a journal, which may imply that Silksong will put more focus on such twists and turns away from the main story.
Gameplay
Hollow Knight is often described as being a metroidvania game. The word metroidvania, a portmanteau of Metroid (1986) and Castelvania (1986), the two games that are said to best encapsulate the genre, describes a type of video game based mainly on exploration.
A subgenre of the action-adventure video game genre, players move through a map to unlock new items and abilities. As players collect new things, the universe of the game continuously expands to allow for new exploration. Because there is always something new to be found, metroidvania games are typically highly replayable, which is certainly the case for Hollow Knight!
It is said that Silksong will retain the metroidvania structure of its predecessor, along with its light RPG elements. However, we also know that there will be a couple of differences in the new game.
One of those differences is the playable character within the game. You may remember that, in the original game, Hornet often got in the way of the Knight, the protagonist, before becoming his ally halfway through. In Silksong, the protagonist and therefore perspective of the player switches entirely to Hornet.
This switch in perspective definitely will impact player experience in some key ways. For one, Hornet is a lot more nimble compared to the Knight, able to leap and flip over enemies with ease. Additionally, healing will also work differently for the new protagonist.
In contrast to the Knight, who could only refill his health gradually, Hornet can refill three health nodes at once. That may make you feel invincible at first, but with over 150 brand-new enemies in the new game, we can expect that the game will test Hornet's regenerative capacities.
Besides these differences, the sequel also offers various new features, including the ability to use materials gathered from fallen enemies to make weapons, traps, and tools. Plus, on top of the 150 new enemies within Silksong, there will also be new bosses to conquer along the way.
Conclusion 
All in all, it's undeniable that when Silksong is finally released, it will cause a major ripple effect within the gaming community. Gamers have high expectations for the game, and we're all looking forward to seeing how Team Cherry will top their last effort to deliver a game even more enjoyable and replayable than their first one!
Matthew is a freelance content writer whose work has previously appeared in well-known language-learning blog Fluent in 3 Months and The Happy Self-Publisher. His creative work has also appeared in Otoliths, CafeLit, and the Eunoia Review. He is currently based in Taipei, Taiwan, where he is studying for a master's degree in Chinese Literature.
Tagged:
Stay Up to Date
Get the latest news by subscribing to Acer Corner in Google News.