7 Upcoming Video Game Conventions in 2023–2024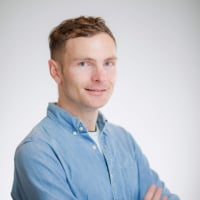 Video game conventions offer gamers the opportunity to play new games, hear the latest details about upcoming titles, and get hands-on experience with newly developed consoles, devices, and peripherals. Gaming conventions are also exciting events for developers, hardware manufacturers, and vendors, as they provide a platform to connect in-person with their customers and industry counterparts. In this article, we cover the top 7 upcoming video game conventions to get ready for in 2023–2024.
7 Must See Video Game Conventions in 2023-2024
1) gamescom: August 23–27, 2023
Located in Germany, gamescom is the world's biggest consumer video game convention, attracting gamers, developers, and gaming hardware manufacturers from all over the gaming and entertainment sector. The excitement generated by this event generally resembles that of a festival, with the event featuring cosplay activities, esports tournaments, stage shows, panels, and other exciting goings-on.
In last year's hybrid in-person and digital event, gamescom hosted 1100 exhibitors and 265,000 in-person visitors from more than 100 countries. Exhibitors included the usual lineup of global market leaders, such as Warner Bros, Epic Games, and Microsoft. An even larger number of people attended online: Opening Night Live had 12 million views, and overall, the entire show program had 130 million views.
This year, attendees have been invited to, "get up close and personal with the latest gaming trends and innovations. Play the newest games, meet developers and publishers, and connect with your community." Attendees can either attend the event in Cologne or experience it digitally.
Attendees can expect to enjoy the following favorites at gamescom 2023:
Opening Night Live: Hosted by Geoff Keighley, this entertaining stream includes a number of hotly anticipated game announcements. 
Indie Arena Booth: An open home for independent game developers. 
Cosplay Village: Cosplayers, artists, music, and show acts perform on the community stage.
2) PAX West: September 1–4, 2023
Several PAX conventions are held each year at various locations across North America and in Australia. Starting out as the Penny Arcade Expo and having its first run in 2003, PAX showcases all the new major console games and the latest gaming technologies, with a focus on tabletop, independent, and arcade games. 
The West Coast edition of PAX will be going ahead this year in September at the Seattle Convention Center and will include the full lineup of activities. Make sure you don't miss out on the exciting community experience, and of course these main features:
PAX Rising Showcase: An intensely curated collection of games selected by the PAX Team and highlighted on the show floor. 
PAX Arena: The official Esports stage where top-tier combatants from around the world compete.  
Omegathon: A tournament in which twenty participants randomly selected from the audience compete for a grand prize. Omegathon can have competitors playing anything from Halo to Tetris.
The Tokyo Game Show remains one of the top gaming shows in the world. The large-scale show has booths from all the major game publishers, console makers, and mobile gaming platforms, with a few indies and international booths thrown in as well. The Tokyo Game Show runs over four days: the first two days are open exclusively to industry professionals, and the last two days allow gamers and other members of the public to join in.
Despite the difficulty getting into Japan due to lingering COVID-19 restrictions, large numbers of both Japanese and international publishers, developers, and gamers managed to attend the Tokyo Game Show last year at the Makuhari Messe convention center, with a total of 138,912 visitors attending the show. One of the most elaborate booths at the event was for the Steam Deck, the handheld gaming device for PC games that was created by Valve Corporation.
The upcoming edition of the Tokyo Game Show has been touted as the event's biggest so far. The organizers are planning on making use of every one of the venue's halls, something that has not been done for quite some time. The Tokyo Game Show VR experience, which is an online feed of the event that can be watched normally or in VR, will also make its appearance this year, marking the third year in a row that interested individuals who were unable to attend can still experience the excitement after the in-person event's conclusion.
4) BlizzCon: November 3–4, 2023
BlizzCon is a convention at which Blizzard Entertainment exclusively showcases its upcoming products and provides important announcements to fans. The convention gathers fans in a celebration of Blizzard culture and fandom. Despite featuring the work of only one company, BlizzCon typically brings in crowds of 40,000 people. In addition to hearing exciting news announcements, fans get to demonstrate their dedication to the game worlds they love through art, cosplay, and digital storytelling contests. A concert is usually held at the end of the convention, and it usually includes some big-name performances.
BlizzCon will take place this year at the Anaheim Convention Center in Los Angeles, returning with the full in-person format of the event after a three-year absence. Anticipated announcements at the event include details on the next expansion for World of Warcraft and an official reveal of Blizzard's new, as-yet unannounced survival MMO game. Hearthstone and World of Warcraft are also due for expansions, so announcements related to those games are expected.
Technically not a convention, but still a gathering of passionate gamers and developers, the Game Awards is an annual event that recognizes outstanding achievements in the video game industry. The event is widely considered the most prestigious awards show for developers and publishers, and last year's event had 103 million viewers. Hosted and produced by Geoff Keighley, who also hosts Opening Night Live at the annual gamescom conference, the Game Awards is supported by an advisory board that consists of industry-leading advisers from companies including Epic Games, Nintendo, Rockstar Games, Sony, Tencent, Ubisoft, and Valve.
This year, the Game Awards celebrates its 10-year anniversary. The show is expected to take place on the first Thursday in December at the Microsoft Center in Los Angeles, which has been its home for the last few years. This year has seen the release of several amazing games, including Hogwarts Legacy, Diablo IV, Star Wars Jedi: Survivor, and The Legend of Zelda: Tears of the Kingdom. These games will all be vying for the title of 2023 Game of the Year.
The Game Developers Conference draws together approximately 28,000 attendees each year from the game development community for five days of education, inspiration, and networking. The event showcases the latest game development tools and services from leading technology companies, such as Amazon, Google, Intel, Microsoft, Nvidia, Oculus, Sony, and Epic Games.
Highlights of the Game Developers Conference include GDC Play, where you can play games from emerging and independent developers, and alt.ctrl.GDC, where you try out innovative alternative controllers and meet the developers behind them.
Who goes to GDC?
Programmers  
Artists  
Producers  
Game designers  
Audio professionals  
Business leaders
7) PAX East: March 21–24, 2024
PAX East is the premiere PAX event and the biggest gaming convention on the East Coast. As with all PAX conventions, at this event, attendees can expect to see several upcoming big-name and independent video games, as well as enjoy discussion panels, musical performances, and fun tournaments. In contrast to PAX Unplugged conventions, which focus on tabletop gaming, PAX East is dedicated primarily to electronic gaming of all types: console, PC, VR, and other media. 
In 2024, PAX East will be held as usual at the Boston Convention and Exhibition Center in Massachusetts. Following on from the success of the 2023 event, expect the halls at PAX East 204 to be filled to the brim with gamers from all over the world celebrating the world of gaming.
Video game conventions have evolved into celebrations of technology and drivers of economic growth, consistently drawing in hundreds of thousands of attendees. Although even renowned and longstanding conventions may eventually be discontinued (we do not expect E3 to return), new events are gradually established that fill the gap, and the quality and scope of the conventions that are held each year stand as a testament to the gaming community's dedication to sharing their passion for gaming and their knowledge about all things gaming-related.
Ashley is a technology writer who is interested in computers and software development. He is also a fintech researcher and is fascinated with emerging trends in DeFi, blockchain, and bitcoin. He has been writing, editing, and creating content for the ESL industry in Asia for eight years, with a special focus on interactive, digital learning.
Stay Up to Date
Get the latest news by subscribing to Acer Corner in Google News.