The Steam Deck: Making PC Games Portable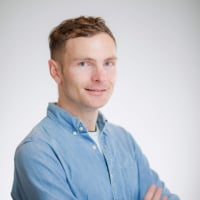 A few years ago, the market for handheld gaming consoles consisted almost entirely of Nintendo and Sony, with devices like the Switch, 3DS and the now discontinued Playstation Vita. But this year, Valve is looking to capture some of that market share with the Steam Deck. In this article, we will see why the Steam Deck is such a big deal.
Allowing gamers to play on the go, handheld gaming devices balance cutting-edge technology with a portable form factor and long-lasting battery performance. However, the most important part of any gaming system is its games, and that's where the Steam Deck comes in. The Steam Deck is the newest handheld gaming system around, and it can play thousands of new and classic PC games via the Steam platform. 
What is the Steam Deck? 
The Steam Deck is a handheld gaming device that packs some high performance components. It is designed to give gamers the ability to play their favorite Steam games wherever they want on a device that is both powerful and compact.
The screen of the Steam Deck is the same size as that of the Nintendo Switch, but the Steam Deck is overall a much larger and more powerful device. It weighs a hefty 1.5 pounds and measures 11.7 inches long, 4.6 inches tall, and just under 2 inches thick. Although it fits easily into a backpack, you will not be able to fit this device into a jacket pocket, and people who have small hands might even have difficulty wielding it. 
The company behind the Steam Deck is Valve Corporation, an American video game developer, publisher, and distribution company, which is best known for its game publishing system, Steam. Although Valve has released video game hardware in the past, it was not able to garner much success. The Steam Deck is their most recent attempt to get back into the handheld gaming market. 
How much does the Steam Deck cost?
The Steam Deck starts at $399 and comes in three variants. The variants differ only in the amount of storage they offer, and according to Valve, there is no in-game difference in frame rates or graphics quality between the three models: 
64GB eMMC - $399 
256GB NVMe (faster) - $529 
512GB NVMe (faster) - $649 
Steam Deck specs and connectivity
The system features 16GB of LPDDR5 RAM, and an Accelerated Processing Unit (APU) that was custom developed by AMD and is based around the Zen 2 and RDNA 2 chipset architecture. It can perform 1.6 teraflops—this compares with Nintendo Switch at 0.3 teraflops, the Xbox One S at 1.3, and the Playstation 4 at 1.8; however, there's no comparison with current generation consoles: the PlayStation 5 performs 10 teraflops, and the Xbox Series X a whopping 12 teraflops.
It has a microSD card slot for further storage expansion. The display is a 7-inch touchscreen with a resolution of 1280 x 800 pixels and a maximum brightness of 400 nits.
Network connectivity is provided through Bluetooth 5.0 and a dual-band Wi-Fi 802.11a/b/g/n/ac wireless radio. Power is supplied via a USB 3.2 Gen 2 USB-C port. The USB-C port can also output audio and video to an external monitor over DisplayPort 1.4, and it allows for connection of various external peripherals such as gamepads, mice, and keyboards. The device also has a 3.5mm headphone jacket. 
Battery life will vary wildly depending on what games you play. Advertised battery life is two to six hours between charges. Processor-heavy games like Monster Hunter Rise and Horizon Zero Dawn will deplete the battery in about two hours.
SteamOS 
The Steam Deck runs a version of Linux called SteamOS, which is easy to use and lets you install and play many Windows games via its Proton compatibility layer. SteamOS is a fully-fledged operating system that includes a full desktop environment and can be used as a computer. 
Steam Deck Controls 
The Steam Deck features a wide range of input options. There is a standard controller set of twin joysticks, a D-pad, ABXY buttons, and triggers. In addition, there are two "paddles" on the underside. A Steam-compatible Bluetooth controller or mouse and keyboard can be connected. There are also two trackpads that provide haptic feedback.
Finally, the Steam Deck is equipped with a 6-axis gyroscope which can be set to emulate a stick or mouse. It actually offers far greater precision than a stick alone. 
What Steam games can it run?
If you are like most gamers, you probably have hundreds of Steam games saved in your library. Many of those will be instantly available to play on the Steam Deck. When browsing through your library, take note of a colored badge icon for each game that indicates its compatibility with the Steam Deck.
About 2000 games are currently rated as "Verified" to function fully on Valve's device. 
Another 2000 or so games fall into a tier dubbed "Playable." These will play but may experience some minor input or graphics issues and may require modification of graphics settings to work smoothly. 
Beyond that is the "Unsupported" tier, in which a game won't play at all. 
Everything else goes into the "Unknown" category, which comprises many games that have yet to be tested or rated with one of the other badges. Plenty of them could end up being at least playable, while many will not work at all.
The number of titles available to play on the Steam Deck is already impressive and is growing rapidly. For detailed information on how well you can expect a specific game to perform on the Steam Deck compared to its performance on a desktop machine, ProtonDB provides a wealth of information crowdsourced from the gamer community. 
Steam Deck games ready to be played now
The following top games, including a few AAA titles, are just a small handful of the more than 2000 that have received verified status for seamless performance on the Steam Deck.
Elden Ring 
The Witcher 3: Wild Hunt 
God of War 
Horizon Zero Dawn 
Borderlands 3 
Red Dead Redemption 2 
Civilization IV 
Total War: Warhammer 2 
F1 2020 and F1 2021 
Metal Gear Solid V: The Phantom Pain 
Mass Effect: Legendary Edition 
Grand Theft Auto 5 
Star Wars Jedi: Fallen Order 
Mini Motorways 
Is the Steam Deck worth it?
The Steam Deck's biggest drawback is its battery life. Some games, while delivering beautiful graphics and intense gameplay, will drain the battery in just a couple of hours. The user experience is at times frustrating, such as when you have to adjust settings on a per-game basis. Finally, in regards to its overall polish, this is still very much a first-generation, work-in-progress device, and it might be worth waiting for a new generation model, if one is to be released.
Steam Deck is available to reserve now on the official store website in select regions and has begun shipping to customers in the order reservations were made. Currently available regions are the United States, Canada, the European Union, and the United Kingdom.
*The opinions reflected in this article are the sole opinions of the author and do not reflect any official positions or claims by Acer Inc.
About Ashley Buckwell: Ashley is a technology writer who is interested in computers and software development. He is also a fintech researcher and is fascinated with emerging trends in DeFi, blockchain, and bitcoin. He has been writing, editing, and creating content for the ESL industry in Asia for eight years, with a special focus on interactive, digital learning.
Ashley is a technology writer who is interested in computers and software development. He is also a fintech researcher and is fascinated with emerging trends in DeFi, blockchain, and bitcoin. He has been writing, editing, and creating content for the ESL industry in Asia for eight years, with a special focus on interactive, digital learning.
Tagged:
Stay Up to Date
Get the latest news by subscribing to Acer Corner in Google News.