Get Your Lightsaber Ready for Star Wars Jedi: Survivor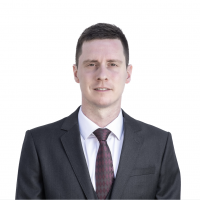 Another huge release from the Star Wars gaming franchise is just around the corner. With early cinematic and gameplay trailers promising improved graphics, open gameplay, and a familiar hero, the upcoming Star Wars Jedi: Survivor looks like a hit. 
What is Star Wars Jedi: Survivor? 
Star Wars Jedi: Survivor is a highly anticipated action-adventure game set in the Star Wars Universe. It's the next chapter of the Star Wars Jedi series and serves as a sequel to the well-received 2019 release Star Wars Jedi: Fallen Order. 
What is Star Wars Jedi: Fallen Order?
A third-person single-player action-adventure game developed by Respawn Entertainment and published by Electronic Arts. This narratively-driven title was released in November 2019 and has been compared to titles that follow the Soulslike style. The game follows Padawan Cal Kestis as he completes his Jedi Knight training by facing off against the Emperor's Inquisitors. The story takes place just five years after the events of Star Wars Episode III: Revenge of the Sith and the Great Jedi Purge. The game is available on Xbox Game Pass and received critical acclaim for its story, characters, graphics, and gameplay mechanics such as lightsaber combat.
Who is Cal Kestis?
Cal Kestis is the main protagonist of Star Wars Jedi: Fallen Order and its sequel, Star Wars Jedi: Survivor. Cal trained under Jedi General Jaro Tapal during the Clone Wars and narrowly escaped the Empire's forces after the initiation of Order 66. He hid on the planet of Bracca until he was discovered and forced to go back on the run, which led to the events of Star Wars Jedi: Fallen Order.
Cal's character is played by American actor Cameron Monaghan who is best known for his roles in the hit television shows Gotham and Shameless. Monaghan portrays the character through performance capture and has received positive reviews from fans and critics. Although some have characterized the character as "unsympathetic", others felt he portrayed a "down-to-earth personality and willingness to seek change." Cal Kestis was also voted one of the best characters of 2019 by IGN and has ranked 50th for Best Star Wars character of All Time in an IGN poll.
Star Wars Jedi: Survivor storyline 
Star Wars Jedi: Survivor is set five years after the events of Star Wars Jedi: Fallen Order. The story follows Cal as he continues his fight against the rising tide of darkness gripping the galaxy. At the galaxy's edges and with the Empire closing in on him, Cal must face the dangers of being one of the last surviving Jedi Knights. With the events of the original behind him, the game begins with Cal and BD-1 crash landing on the newly introduced planet of Koboh after "a secret mission he's involved with goes awry." From there, Cal visits a handful of diversified planets while he faces a fresh set of enemies, including a Pau'an Imperial senator who "makes a dangerous deal on Coruscant" and the Gen'Dai Rayvis, who is fighting for the Jedi to be completely eradicated. As he fights to protect the legacy of the Jedi Order, Cal must confront his limits and make difficult choices that will determine his fate. 
Gameplay and gameplay mechanics 
Fallen Order was praised for the way it encouraged and awarded players who explored the different planets, which players left and returned at different points in the game. Fans and critics also enjoyed the combat mechanics and in particular the use of the lightsaber, which can both strike, parry, and block enemies. The game also featured force powers such as the ability to slow down enemies, double jump, use of the Force to push and pull, and wall-run. These could be used in battle or while solving puzzles and were displayed by a force meter that could be used, replenished, and upgraded. Most agree that the level of difficulty in the original was on point, as Cal Kestis was strong enough for players to believe he was a powerful Jedi, but not too powerful to feel that the Empire wasn't a threat. Game reviewers for example called the game "demanding but not punishing." 
​​While players are hoping to see improvements such as fast travel to Cal's ship, more cities to explore, and a more open world, what we do know is that Survivor will continue with the same style of gameplay and Metroidvania design used in the original. It has also been confirmed by Stig Asmussen that there will be five "fully realized" stances in lightsaber battles. This will allow the player to experiment with which weapon fits a fight better. A new Force ability, used by Kylo Ren in the Star Wars sequel trilogy, that allows players to freeze enemies and blaster bolts is also coming. Customization options for Cal and BD-1 are big changes for the game. New skins that allow the ability for detailed changes to Cal's clothes and lightsaber hilts, for example. While there is sure to be more, these already have fans excited about the upcoming release.​ 
Need to know information about the upcoming release of Star Wars Jedi: Survivor
Graphics, design, and platforms 
Survivor's release was pushed back specifically for "bug fixes to enhance performance, stability, polishing, and most importantly, the player experience." The game will be released specifically for ninth-generation consoles, particularly the PlayStation 5, Xbox X/S, and Windows. The minimum requirements for PC storage, RAM, and graphics cards have also taken a significant leap from Fallen Order. You can bet that Survivor will take advantage of these capabilities and the new generation consoles to push each system to its limit.
Release date 
Fans have been waiting patiently since the announced development of a sequel to Star Wars Jedi: Fallen Order in January 2022 and especially after the first trailer was dropped in May of that year. While it has been delayed once already, a successful release on April 28, 2023, is planned and seems likely.
Other media 
Star Wars games and movies are connected within the franchise universe, and the Star Wars Jedi series is no different. On March 7, 2023, the Sam Maggs novel Star Wars Jedi: Battle Scars was released to cover any holes left by the five-year gap between the games. Critics are even calling it a "must-read before playing Survivor." This is pretty common for any Star Wars storyline and a welcomed addition to the franchise in anticipation of the new game.
Stay Up to Date
Get the latest news by subscribing to Acer Corner in Google News.