Why Latin America is Great for Digital Nomads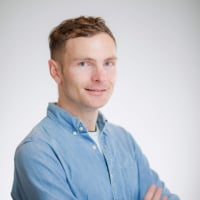 Several countries in Latin America have recognized the benefits that digital nomads bring to their economies, implementing measures to attract this growing global population to settle within their borders. Latin America boasts a wide variety of cultures, climates, and cuisines, and it has a relatively cheap cost of living compared to that in the United States. These features make Latin America highly appealing to digital nomads. Read on to learn why these and many other features make Latin America great for digital nomads.
Why Latin America for tourists?
Digital nomads often flock to cities that were initially popular tourist destinations, and Latin America has seen an uptick in travelers from the United States since the end of COVID-19. For tourists, the region offers a wealth of heritage and cultural experiences. Those looking for experiential travel can climb the pyramids in Mexico, visit local weaving cooperatives in Peru, or tour the favelas of Brazil, whereas those who enjoy the more conventional vacation activities can indulge themselves by museum hopping in Colombia, wine tasting in Chile, or cocktail sipping on the beach in Rio de Janeiro. These experiences are also appealing to digital nomads, because travel is a big part of the digital nomad lifestyle. 
Why is Latin America great for digital nomads?
Of course, for digital nomads, travel and work go hand-in-hand. Nomads prefer locations where their ability to work is secure and where they will be able to find safe and affordable long-term accommodations. Latin America is an excellent choice for digital nomads for these reasons alone. Let us explore some of the other reasons why Latin America is ideal for digital nomads.
1) Affordable cost of living
No matter how gorgeous a place is—if you cannot afford to feed, clothe, and house yourself while you are there, it is not going to work. Luckily, several countries in Latin America boast some of the lowest cost of living indices in the world. Honduras and Argentina are two of the lowest-cost havens for digital nomads, and most of the other countries in this region are considered inexpensive places to live. Most nomads are likely to be comfortable on US$1000 per month, although limiting your budget to this amount will likely be impossible in the Bahamas and in Puerto Rico. San Juan is expensive due to its close ties with the United States, and Nassau, capital of the Bahamas, is generally considered one of the most expensive cities in the world. According to figures on nomadlist.com, the monthly cost of living for nomads in these cities is US$4000 and US$6000, respectively. 
2) Great climate and natural environment 
Home to the Amazon River and rainforest, Latin America boasts some of the most diverse ecosystems and natural resources in the world. From sunny beaches to towering mountains, digital nomads will have no shortage of incredible landscapes to explore. For example, Lake Atitlán, one of the deepest lakes in the world, is located in Guatemala, and the volcanoes and steep hills that surround it offer exceptional views for hikers. Another popular site is Iguazú Falls, located in the Iguazú National Park in Brazil and Argentina. These falls were declared a World Heritage Site by UNESCO in 1984 and attract millions of visitors annually.
3) Strong culture and friendly people
The countries of Latin America have some of the friendliest people anywhere in the world. Most people there are welcoming and warm, and in general they are supportive of expats. Culture in the region is strong, with vibrant arts and music scenes, delicious and fresh local cuisines, a family-friendly way of life, and several major annual festivals. Here are a few of the most popular festivals in Latin America:
Carnival: A Christian event, Carnival is celebrated during the week before Lent in several countries around the world; however, no Carnival celebration is bigger than Brazil's, and the party atmosphere throughout is palpable. Taking place in February and March, Rio's Carnival is the world's biggest festival.
Día de los Muertos (Day of the Dead): Día de los Muertos is Mexico's alternative to Halloween. But unlike Halloween, Día de los Muertos is an uplifting festival, spanning two days of celebrations dedicated to showing love and respect to deceased family members.
Inti Raymi: Peru's biggest festival, Inti Raymi is a 9-day celebration that pays homage to Inti, the sun god. The festival takes place on June 24th each year, shortly after the winter solstice and when it is thought that the sun needs coaxing back. Inti Raymi takes place in Cusco, and has been the most important date in the city's events calendar for more than 500 years.
4) Lenient visa policies for Americans 
A lot of digital nomads travel on tourist visas, which is a legal gray area, because you are not technically supposed to work on a tourist visa. Several progressive-thinking governments in Latin America have seen the value that digital nomads bring to their economies and have established visa categories to allow eligible nomads to live and work in their countries for extended periods, sometimes up to several years. In a previous article, we highlighted some of the visas available in Argentina, Mexico, Costa Rica, and Brazil. 
5) Convenient time zones
Although the various countries in Latin America are spread across multiple time zones, they all align closely with North American time zones, making communications during "normal business hours" a breeze. If your job requires you to be online during a certain time window or if you have regular meetings and calls with colleagues or clients in North America, you will be able to accommodate these responsibilities without upending your entire schedule.
6) The Internet is getting better
The digital nomad's most valuable resource is not time or money—it is high-speed Internet. No Wi-Fi = no work. No work = no money. Although rural areas may have poor Internet connectivity, the majority of households in all of the major cities in Latin America generally have reliable Internet access. As of 2022, 79 percent of the urban population of Latin America had access to significant connectivity services (fixed-line broadband), as opposed to only 43.4 percent of their counterparts in rural areas. Mobile Internet infrastructure is widespread, with 96% of Latin America's population being covered by mobile broadband networks, 60% of which were 4G capable. Chile has the fastest fixed-line data download speeds in Latin America, according to Ookla, with an average speed of 222 Mbps. By contrast, speeds in Havana, Cuba average 4 Mbps and in Caracas, Venezuela average 13 Mbps. Overall, as long as you are not in the jungle, you should be able to find Internet access.
7) A great opportunity to learn a new language (Portuguese or Spanish)
The official languages in Latin America—Spanish and Portuguese—are relatively easy for English speakers to learn, and living in the region offers a great opportunity to learn these languages. Knowing Spanish or Portuguese can also open up professional opportunities for nomads, because many businesses operate in these languages. It also goes without saying that being able to communicate with locals in their native language is great for fostering cultural understanding.
Conclusion
Several destinations in Latin America stand out among the rest for rating highly on several or all of these features. Check out our list of the top ten cities in Latin America for digital nomads: these cities and many more towns and villages in Latin America are ready to welcome you with open arms. And for those nomads considering a move to this region, remember that a nomad's most essential tool is their laptop: make sure you know how to choose the perfect laptop before heading off to distant shores.
Ashley is a technology writer who is interested in computers and software development. He is also a fintech researcher and is fascinated with emerging trends in DeFi, blockchain, and bitcoin. He has been writing, editing, and creating content for the ESL industry in Asia for eight years, with a special focus on interactive, digital learning.
Stay Up to Date
Get the latest news by subscribing to Acer Corner in Google News.