10 Best Places for Digital Nomads to Work Online in 2023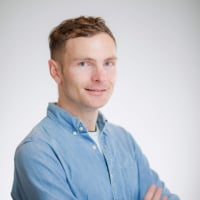 The global COVID-19 pandemic has come to an end, but after 2+ years of adapting to a work-from-home lifestyle, we are seeing a surge in the trend toward remote work jobs. Thanks to advanced digital technologies and the ditching of the 9-to-5 work culture, the digital nomad lifestyle is now more popular than ever before.
What is a digital nomad?
In general, digital nomads are individuals who value freedom and the flexibility to choose where and when they work. In the past, digital nomads would work non-traditional hours and juggle multiple clients, but more commonly now, digital nomad jobs are often remote working arrangements between an employee or contractor and a single company.
Taxes for digital nomads
Most countries, such as the country you were born in, and any other place you spend enough time at, will want to see your income for tax purposes. Americans need to file taxes even if they are living overseas. However, if you spend most of the year outside the United States and pay taxes to the foreign country you are living in, you can claim the Foreign Earned Income Exclusion, which allows you to avoid paying US taxes on income up to $100,000.
Some people set up companies in digital nomad friendly countries like Singapore to reduce their tax bill. If you are serious about becoming a digital nomad, you should eventually hire a good accountant who specializes in working with people who live overseas. 
Visas for digital nomads
Most digital nomads travel on tourist visas, which is a legal grey area. You are not technically supposed to work on a tourist visa. Unfortunately digital nomads are not well understood in many parts of the world, and most laws were not designed with remote work in mind. While digital nomads are technically working, they are not taking jobs away from locals—which is what work visas try to prevent.
A few progressive-thinking governments have seen the value that digital nomads can bring to an economy and have been trying to attract people to come live and work in their countries. Several countries in South Europe, South East Asia, and Latin America are offering special digital nomad visas that last for months to years. These will be introduced in the section below. 
Best digital nomad cities 
When choosing a destination, digital nomads consider a variety of factors including good weather, local attractions, number of coworking spaces, and visa requirements. Apart from this, two of the most important factors are the cost of living and easy access to fast and reliable Internet. Here are 10 places that we think will make great digital nomad destinations in 2023:
1) Buenos Aires, Argentina
 Buenos Aires is often recommended to those who are considering a digital nomad life in Latin America but have not previously traveled much in Latin America: the city has a European feel and is distinct from other large cities in the region. The city is a bustling metropolis with everything a remote worker needs. High inflation in the Argentine Peso—while obviously not a positive for locals—means that those earning in another currency are able to live at very low cost.
Argentina has joined the ranks of countries offering digital nomad visas aimed at boosting the economy in a post-COVID era. Its digital nomad visa, launched in mid-2022, allows remote workers to stay for 6 months, with a single renewal option available. No Argentine local or national taxes would need to be paid by individuals on this visa. Applications are not yet open, but you can start now by setting up an account with the Argentine migration bureau on this website. 
2) Mexico City, Mexico
As one of Latin America's most thriving digital nomad hubs, there are plenty of opportunities to experience all that Mexico City has to offer. As a major international city, the Internet is great, and the city's proximity to the United States and Canada can be helpful for digital nomads with connections there.
Mexico's Temporary Resident Visa will allow digital nomads to live in the country for at least a year, with the option to renew for up to four years. It will also allow them to open a local bank account, rent or buy cars, and travel in and out of Mexico with no restrictions.
3) San Jose, Costa Rica
 Costa Rica has long attracted expats, remote workers, and retirees from around the world for its beautiful beaches, pleasant weather, and tranquility. Its capital city, San Jose, offers a great array of amenities that make it easy to adjust to digital nomad life there.
A digital nomad law passed in 2021 established the "remote services provider" visa option. Anyone granted this visa receives permission to remain in the country for an initial one-year period (with the option to extend for a further year). Notably, holders (but not their dependents) are exempted from all taxes, including import taxes from equipment needed for them to perform their remote work, including computer equipment and cars. 
4) Florianópolis, Brazil
Florianópolis, or Floripa as it is known by locals, is a city that has it all. Beautiful white sandy beaches, scenic mountains, an active, outdoorsy lifestyle, and a great nightlife. Often described as a mini and much safer version of Rio de Janeiro, Floripa is home to a lot of international startups, freelancers, and entrepreneurs. It has an abundance of coworking spaces, and foreigners can get around with English a lot more than in the rest of Brazil.
Since 2022, Brazil has offered a digital nomad visa to those earning at least $1,500 per month and who hold a minimum of US$18,000 in their bank account, allowing them to live and work in Brazil for a year (with the option to extend another year). 
5) Lisbon, Portugal
Lisbon often ranks as one of the most livable cities in Europe. It has an established community of bloggers, writers, and online entrepreneurs, and is particularly popular in the winter when the rest of Europe is just too cold.
Since October 2022, Portugal has made available a visa targeted toward the digital nomad community. The visa will allow digital nomads to stay in Portugal for a year or to work toward settling in Portugal. To be eligible, remote workers need to earn four times the minimum income, which is currently €705 (approximately US$744) and will be increasing to €750 (approximately US$792) in 2023.
6) Budapest, Hungary
Budapest has a rich history and culture and is centrally located within Europe, making it easy to travel to other nearby countries. The city is relatively affordable and has a lively expat community.
For digital nomads, the new Hungary White Card is a visa that allows you to live and work in Hungary for up to two years as long as you are employed by a foreign company. You must have a minimum income of €2,000 (approximately US$2112) per month. Additionally, you must prove that you have previously received this amount for 6 months consecutively before entry.
7) Barcelona, Spain
With its vibrant cultural scene, breathtaking colorful architecture, and almost year-round sunshine, Barcelona is a hub for digital nomads looking to enjoy an equal balance of work and play, with a thriving and sociable community. Barcelona has an excellent transport system and a relatively low cost of living compared to other popular European cities.
Though details are still being finalized, Spain is expected to launch its new digital nomad visa in January 2023. The scheme will be open to people from outside the European Economic Union who work remotely for non-Spanish companies. Applicants will need to demonstrate that they have been working remotely for at least a year, and the income requirement is likely to be approximately €2,000 (about US$2,080) per month.
8) Chiang Mai, Thailand
Chiang Mai has a laid-back vibe, affordable costs of living, and for many years has had a strong community of expats and digital entrepreneurs. It has a great selection of coworking spaces, cafes, and restaurants, plus several Internet service providers offering very reasonably priced high-speed Internet. 
Since 2022, digital nomads, retirees with pensions, and wealthy investors who successfully apply for the Thailand digital nomad visa can live in the country for 10 years. However, the visa is highly exclusive. Strict requirements include an annual salary of at least $80,000.
9) Penang, Malaysia
As one of the top digital nomad cities in Malaysia, the cafe culture of Penang is thriving; you will find a cafe on almost every street corner. Also, there are several coworking spaces where you will find fellow nomads taking up work. Best of all, the cost of living in Penang is cheaper than in the capital city of Kuala Lumpur.
The recently announced DE Rantau Nomad Pass allows those with an active contract from a local or foreign-based company earning at least $24,000 per year to live and work in Malaysia for up to a year, with the option to extend for another year. 
10) Canggu, Bali, Indonesia
Located on the west coast of Bali about an hour's drive from the airport, Canggu is a picturesque resort village. Canggu is popular among digital nomads because it offers the perfect balance between work and play, with numerous cafes and excellent coworking spaces. After working, you can go surfing at the beach, join a yoga class, or hang out at the many bars and beach clubs.
In 2022, the Indonesian Government announced its new digital nomad visa. The planned five-year permit will be the longest digital nomad visa available worldwide and will allow remote workers to live and work in the country and even be exempt from paying Indonesian income taxes while there. 
Final words
In conclusion, these are the best digital nomad cities to work from in 2023, thanks to a combination of factors and the generous visas available. If you are tempted by any of these destinations, it would pay to start your visa application now!
*The opinions reflected in this article are the sole opinions of the author and do not reflect any official positions or claims by Acer Inc.
About Ashley Buckwell: Ashley is a technology writer who is interested in computers and software development. He is also a fintech researcher and is fascinated with emerging trends in DeFi, blockchain, and bitcoin. He has been writing, editing, and creating content for the ESL industry in Asia for eight years, with a special focus on interactive, digital learning.
Ashley is a technology writer who is interested in computers and software development. He is also a fintech researcher and is fascinated with emerging trends in DeFi, blockchain, and bitcoin. He has been writing, editing, and creating content for the ESL industry in Asia for eight years, with a special focus on interactive, digital learning.
Tagged:
Stay Up to Date
Get the latest news by subscribing to Acer Corner in Google News.