Story of Seasons: A Wonderful Life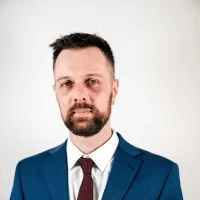 Are you longing for a wonderful life? Do you dream of leaving the city behind, becoming a farmer, tilling the soil, raising crops and livestock, and eventually raising a family? Do you hope to own a pitchfork? Well, property prices in rural Japan are very reasonable these days, but if you're not quite ready to make the move, then perhaps try the upcoming release from Marvelous Inc., Story of Seasons: A Wonderful Life. This role-playing, farming simulation game will let you create the best memories of friendship, family, and farm, all from the comfort of your own home, without getting your hands dirty.    
Background 
First, make a note in your diary for June 27th, 2023, for this is the Story of Seasons: A Wonderful Life release date. Next, let us clear up any confusion surrounding the name of this game franchise. Story of Seasons: A Wonderful Life is a remake of Harvest Moon: A Wonderful Life, originally released in 2004 on GameCube. The original A Wonderful Life is considered a classic of the farm sim genre, and is still many Harvest Moon fans' favorite game from the series. Still confused? Read on to discover more about the history and development of the game.
Harvest Moon, widely considered the pioneer of the farming simulator genre, was first produced by Yasuhiro Wada and developed by Victor Interactive Software (now Marvelous Inc.). Upon its first release in 1996, games in the series were called Harvest Moon until 2014 when Marvelous Inc. decided to rename and localize the series via their US subsidiary XSEED Games, releasing Story of Seasons in 2015. Subsequent releases followed the Story of Seasons moniker. Headquartered in Tokyo, the Japanese anime and game producer Marvelous Inc. is famous for No More Heroes, Senran Kagura, and of course, Story of Seasons.
Story and gameplay 
The many incarnations of Story of Seasons from the Harvest Moon years until today all follow a similar storyline. The basic outline is that you are a young man or woman tasked with taking over a deserted farm with nothing but an empty field, a cow, and a faithful dog to assist you. From these humble beginnings, the player must cultivate and harvest crops, raise livestock, fish, mine, and forage to earn money to invest into growing the farm. Alongside these tasks to bring home the bacon, the player also has to make friends in the town, find a partner, and raise a family. In many Story of Seasons games, the player can participate in festivals. Social festivals include Christmas, and competitions such as livestock festivals where prizes can be won to increase the value of livestock.  
Over the years, different Story of Seasons releases have stood out to players around the world. In Story of Seasons: Friends of Mineral Town (first released in 2003-4, remade in 3D in 2020-21) the social aspects in the game are emphasized: there are many pals to be made in the town, and the player even has a bevy of six bachelorettes to court. Story of Seasons: Pioneers of Olive Town, released in 2021, features adventures that take the player off the beaten track. By finding Earth Sprites, you can explore new, mysterious places, including islands in the sky, the inside of a volcano, and gardens with unchanging seasons.
What's new in Story of Seasons: A Wonderful Life 
This year, the player will be schooled in the ways of farming by the protagonist's father's friend. If you have played this series before, A Wonderful Life will be a trip down memory lane, as you revisit the community of Forgotten Valley, with updated character designs and visuals. The quaint farming features of the previous games have also been modernized, but not industrialized, adding to the joy of raising animals, and growing crops. The developer XSEED also promises all new events in the valley, as well as the chance to befriend the rural townsfolk, and assist your fellow neighbors with various tasks. 
Furthermore, the character choices in this game are in line with modern times. If you wish to identify as a farmer, a farmerette or a non-binary farmer, Story of Seasons: A Wonderful Life lets you be you. With the three gender choices above, all eligible marriage candidates are available for romance no matter your gender. Marvelous Inc. has truly modernized identity and romance choices in the sim farming community for 2023. Dropping all of the restrictions on marriage present in previous Wonderful Life editions, players now have a total of eight different characters to potentially marry and procreate with.
After you have found your partner, get to work on raising the child and guide them into adulthood. A new feature for 2023 is raising the child while growing old as the protagonist. The choices you make in the game will affect the character of your offspring: will they stay on the farm, or head off to find greener pastures? Other exciting additions to Story of Seasons: A Wonderful Life include new varieties of crops to grow, many more recipes to cook, enhanced festivals, and the chance to take pictures of your Wonderful Life family using the new camera feature.
There is so much to explore in this charming Wonderful Life, with something for everyone, from cute animals to fun seasonal events, and rural romance. Whether you are a seasoned veteran of the franchise, or a first-time player, don't miss out on the hottest farm simulator of the summer!
We hope that you have enjoyed this article and wonder, is the farm sim life calling out to you? Do you want to find out more about the fantasy world of the role-playing genre? If so, take a minute to read our discussion, here. Also, be sure to check out Xbox ​​Game Pass for access to all of your favorite games. If you want to have a crack at farming in Story of Seasons: A Wonderful Life, then remember, the release date is June 27th.
Edmund is an English copywriter based in New Taipei City, Taiwan. He is a widely published writer and translator with two decades of experience in the field of bridging linguistic and cultural gaps between Chinese and English.
Stay Up to Date
Get the latest news by subscribing to Acer Corner in Google News.