Best Hollow Knight Mods to Try Before Silksong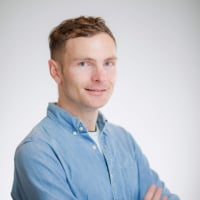 Hollow Knight is a bug-themed action-adventure game set in a dark, ruined world filled with dangerous creatures and hidden secrets. It's a beautifully drawn two-dimensional side-scrolling platformer, and its rewarding combat system and tight controls make it an incredibly satisfying gaming experience. The story follows a mysterious character known as the Knight in their quest to uncover the secrets of Hallownest, an ancient kingdom that was once home to a great civilization. Along the way, they encounter powerful bosses and dangerous enemies who will test their mettle.
Hollow Knight: Silksong release date
Hollow Knight was originally released in 2017 by development team Team Cherry, and its sequel, Hollow Knight: Silksong, was announced in February 2019; however, development of Silksong is ongoing today and a release window has not yet been provided. Silksong is supposedly going to be even bigger than its predecessor and come with a brand new map, and the protagonist will be Hornet rather than the Knight. Furthermore, the adventurous gameplay and impeccable world design that made Hollow Knight so popular are expected to remain. The question on every fan's mind is "When does Silksong come out?"
Although we unfortunately don't have the answer, we estimate that Silksong will be coming out in late 2023 or early 2024. As of Team Cherry's latest official announcement, despite a plan to release in the first half of 2023, development is still ongoing.
Best Hollow Knight mods
Fortunately for those waiting for Silksong, Hollow Knight is a game that is designed to be replayable, especially considering that it can be made even better with mods! Check out the following six Hollow Knight mods, which can modify the gameplay mechanics, add new content to the game, and change specific features to upgrade your Hollow Knight experience:
Pale Court mod
This amazing mod adds a ton of new content to the game, the main focus of which is a bunch of new bosses. It also adds new charms, music, and artwork, doing so in a way that fits perfectly within the world of Hollownest—an impressive accomplishment considering the fan-made nature of the mod. Just released in July 2023, the additional content will hopefully hold over fans who have been waiting for Silksong. Gameplay videos have revealed how potentially overpowered some of the new charms can be.
Multiplayer mod
Hollow Knight can be played with friends thanks to the Hollow Knight Multiplayer mod. Players can explore Hallownest together and help each other take down the toughest bosses. Players can also PVP using this mod to make the gameplay experience competitive.
Easier Mode – Cheap Charms mod
This mod turns down the difficulty of the game by decreasing the price of all charms to almost nothing. Instead of having to shell out handfuls of hard-earned notches for a single charm, all you need to buy a charm with this mod is a single notch! The mod also decreases the cost for two charms—Wayward Compass and Gathering Swarm—to zero.
Hallownest Vocalized mod
This mod grants English-speaking voices to every inhabitant of the bug-filled land of Hallownest and adds vocal narration to every textual item in the game. The mod is the result of the combined efforts of hundreds of volunteer voice actors and modders, most of whom are hardcore fans of the game. The voice actors did their best to accurately embody each character's personality in their dubbing. For example, Hornet's voice actress, "Alycoris," did a deep dive into the character's motivations and overall place in the land to accurately portray the heroine, who is one of the most important characters in the game—as well as the protagonist of its upcoming sequel, Silksong.
Git Gud Patch mod
Perhaps one of the most underrated modding packages for Hollow Knight out there, The Git Gud Patch is a gameplay mod that is designed to make the game much easier. The mod is actually a combination of two different mods. One of the mods adds visible health bars to all enemies in the game, making it much easier to tell when they're about to go down, and the other provides in-game access to a debug console, which allows you to make on-the-fly modifications to a large number of gameplay mechanics, including making yourself invincible and making enemies die in one hit. If the game is too hard, this mod is for you!
Randomizer mod
A well-beloved mod by the community, the Randomizer mod can do one of two things: make your life in Hallownest significantly harder or make it significantly easier. Your fate is in the hands of the mod when the Randomizer is turned on. Late-game items can suddenly become available in the early game, and items that are needed in the early game you may find in The Abyss, of all places. No one is safe when the items are randomized. The Randomizer undoubtedly breathes new life into Hollow Knight, offering a new and random experience every time you play.
Hollow Knight modding guide
You must own the official version of Hollow Knight to be able to install mods. If you bought the game on Steam or GOG, you are good to go. Consoles and pirated copies are not supported. We recommend using the Scarab mod manager, which takes care of downloading, applying, and updating mods for Hollow Knight and which provides almost every mod made for the game.
Download Scarab from https://github.com/fifty-six/Scarab.
Run Scarab without having Hollow Knight open in the background.
Select the mods you wish to install from the list in Scarab.
Run Hollow Knight, keeping Scarab running in the background.
After installation, mods will be listed in the top left corner of the game title screen.
It's so easy to install these mods to improve the Hollow Knight gameplay experience. If you've already replayed Hollow Knight with all of these mods, maybe it's time to check out some other games. Luckily, with the purchase of a Windows 11 gaming PC from Acer, you can enjoy one month free of the Xbox Game Pass, which provides subscription-based access to more than 100 high-quality games. Also, check out our new 18-inch gaming laptop, Predator Helios 18, and see why Acer's gaming laptops are the perfect device to use with the Xbox Game Pass.
Ashley is a technology writer who is interested in computers and software development. He is also a fintech researcher and is fascinated with emerging trends in DeFi, blockchain, and bitcoin. He has been writing, editing, and creating content for the ESL industry in Asia for eight years, with a special focus on interactive, digital learning.
Stay Up to Date
Get the latest news by subscribing to Acer Corner in Google News.