Most Anticipated Indie Games of 2023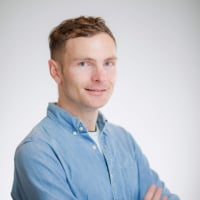 Some of the most innovative and creative developments in the video game industry have come from indie teams. To find out what it means for a game to be an indie game, check out our previous article, "What are Indie Games," in which we delved into the history of the term "indie" and describe some of the most influential and best indie games of all time.
As the years have gone by, the amount and quality of indie games being released has only increased. Some games have found commercial and critical success, despite these indie developers and publishers rarely having the marketing budget or reach of their AAA counterparts. Most gamers have heard of the popular indie games Minecraft and Stardew Valley, and many of the best indie gaming experiences have been publicized solely by communities of fans.
Considering the games coming out in 2023, it looks as though it will be another brilliant year for indie games. A number of titles that have been in the works for years, including Hollow Knight: Silksong, which was announced in 2019, are slated for long-awaited release, and some more recently conceived games are also highly anticipated.
Spanning genres, art styles, scopes, and audiences, there are plenty of indie games set to release in 2023 that people should know about and keep their eyes on. Across all platforms, mind-boggling and eye-catching games are being created by small developer teams. Read on to learn what we think are the 10 best indie games coming out this year.
1. Sea of Stars
The creators of The Messenger are now looking at their world through a brand new lens. Travel back centuries before The Messenger's original story with the upcoming Sea of Stars and explore an island tale. The Children of Solstice must combine the powers of the sun and moon to save their island and defeat the evil forces of the Fleshmancer. Unlike Sabotage Studio's debut title (The Messenger), Sea of Stars is a turn-based RPG influenced by Super Mario RPG. It has been in the works for at least three years, and after such a long development period, we will be excited to see Sabotage Studio release Sea of Stars later this year.
2. Hollow Knight: Silksong
Hollow Knight was one of the most beloved indie games of all time. Its combination of Metroidvania design, hack 'n slash gameplay, and Soulslike difficulty made it an instant classic. Hollow Knight Silksong is the much-anticipated follow-up to Hollow Knight, and should it actually release in 2023, fans and newcomers alike will be treated to hopefully more of the same, just bigger and better.
Originally planned as downloadable content, Silksong is now being released as a fully-fledged sequel. The main character is Hornet, the princess-protector of Hallownest. After being captured and brought to a new and unfamiliar land, Hornet will battle foes and solve mysteries as she ascends on a deadly pilgrimage to the kingdom's peak. Featuring more than 150 new enemies, a slew of fresh combat moves, and a new orchestral score from composer Christopher Larkin, Silksong is showing immense promise. Although not yet confirmed, Hollow Knight Silksong will hopefully release in the first half of 2023 for PS4, PS5, Xbox One, Xbox Series X/S, Switch, and PC. It will be available on Game Pass.
3. Planet of Lana
Wishfully's upcoming Planet of Lana is a captivating game with beautiful hand-painted art that is set to a stunning sci-fi backdrop. In the game, players follow the journey of a young girl (who could be mistaken for a boy) and her small but loyal animal companion, who together embark on a rescue mission through a world full of dangerous machines and mysterious creatures. The game will involve puzzle-solving, stealth and action sequences, and a rich story "that stretches across galaxies and centuries." Planet of Lana is slated for launch on PC and Xbox.
4. Bomb Rush Cyberfunk
Bomb Rush Cyberfunk was first revealed by developers at Team Reptile in 2020 as a spiritual successor to the classic Jet Set Radio, which is a 2000 action game developed by Smilebit. Originally planned for 2022, the release of Bomb Rush Cyberfunk was delayed a year, resulting in an even stronger buildup of anticipation by fans.
The fast, frenetic, freewheeling game moves to the same hyper-stylized, extremely punk beat as Jet Set Radio. Everything fans of Jet Set Radio are looking for is still on display: the exaggerated, kinetic comic art style, the fantastic and fluid sense of motion (including skateboards, bikes, and Jet Set Radio's ubiquitous roller skates), and the same bass-bumping hip hop jams—it even has music composed by Jet Set Radio's Hideki Naganuma. Bomb Rush Cyberfunk has been confirmed for a Nintendo Switch and PC release on Steam. It will also come to consoles shortly after.
5. Skate Story
Skate Story, the next game from Sam Eng and published by Devolver Digital, is set to launch in 2023. You play as a demon in the Underworld, made of "glass and pain," and must skate to the moon and then swallow it. This skateboarding game has a twist, and features a truly unique art style. Ollie, kickflip, and grind your way through the ash and smoke of the Underworld as you take on a seemingly impossible quest. Skate fast to destroy demons and save other tortured souls on your journey from fragile beginner to hardened skater. The game's soundtrack contains music from New York experimental indie band Blood Cultures, and the game will be released on PC.
6. The Plucky Squire
In the world's most adorable storybook-inspired platformer from All Possible Futures, The Plucky Squire allows players to jump between 2D and 3D worlds to save their friends. The 2D–3D mix is a great concept and was used quite well in Super Mario Odyssey, but it appears to be much further developed here. Follow the adventures of Jot and his friends as they are kicked out of their home storybook and must face off against the evil Humgrump. Fly with jetpacks, take on countless puzzles, and even box badgers in this delightful action-adventure game.
7. Cocoon
If you liked Limbo and Inside but want something with decidedly less rancid vibes, you will be happy to play Cocoon, a puzzle game from Geometric Interactive that is being led by Jeppe Carlsen, who has an incredible history in indie games. Jeppe Carlsen was the lead gameplay designer on both Limbo and Inside and contributed to 140 and Lost Empire: Immortals.
Although Cocoon is not a side scroller like Limbo or Inside, it does have a similar puzzle-centric design, set within a 3D space and in a sci-fi framework. All of this leads to an overarching cosmic mystery, which hopefully will not end with finding a giant mass of interconnected bodies. Cocoon is coming to PC, Xbox, and Switch.
8. Another Crab's Treasure
Aggro Crab, the developers behind the candy-colored roguelike dungeon crawler Going Under, have another bright and vibrant title on the way, finally making good on their company name. Another Crab's Treasure puts you in the shoes (or rather, shell) of a noble hermit crab on a grand quest—you are a crab who lost its shell and must get it back. On your journey, you will pick up other random items to use as a shell and battle your way past evil sea creatures. You will also wield various detritus like plastic forks as your weapons. The visuals are every bit as sugary-sweet and vivid as in Aggro Crab's previous games, and each environment is filled with vibrant detail and energy. Another Crab's Treasure looks to be an exciting and unique spin on a usually dark and serious genre and will be released on Nintendo Switch and PC.
9. Mina the Hollower
Yacht Club Games, the celebrated developers behind Shovel Knight, have finally given us a glimpse of their second IP, following years of expansions and reimaginings of their smash-hit debut title. Mina the Hollower will be a throwback to the Game Boy Color era, with obvious influence coming from the Castlevania and Legend of Zelda series. Yacht Club Games has proven that they can take any premise and spin it into gaming gold, and as much fun as the Shovel Knight suite of games have been, it is thrilling to see that their second concept will continue their ambition and love for the classics, while still feeling completely original. Shovel Knight was frequently chosen for game of the year in 2014, so Mina the Hollower is sure to be one of the most anticipated indie releases of 2023.
10. REPLACED
REPLACED is a 2.5D action platformer developed by Sad Cat Studios. The game is retro-futuristic, set in a sci-fi version of 1980s America. In the role of R.E.A.C.H, an AI unwillingly trapped inside a human body, you must adjust to life in Phoenix City, a town that has been transformed by a catastrophic nuclear event and that is now rife with corruption and disregard for humanity. Combining cinematic platforming and free-flowing combat action, REPLACED is a visually stunning indie title heavily reminiscent of Blade Runner, with a breathtaking art style featuring pixelated characters in a fully HD-rendered environment. This cyberpunk-esque adventure set in an alternative past will challenge you to do what it takes to survive in a lawless city. REPLACED will be released on Xbox One, Xbox Series X/S, & PC.
There are hundreds more indie games being released in 2023, but these are the ones we are most looking forward to playing. Be sure to keep an eye out for release dates so you do not miss out on the fun.
To play more exciting games, check out the Xbox Game Pass and see why the Xbox Game Pass is Acer's official sponsor.
*The opinions reflected in this article are the sole opinions of the author and do not reflect any official positions or claims by Acer Inc.
About Ashley Buckwell: Ashley is a technology writer who is interested in computers and software development. He is also a fintech researcher and is fascinated with emerging trends in DeFi, blockchain, and bitcoin. He has been writing, editing, and creating content for the ESL industry in Asia for eight years, with a special focus on interactive, digital learning.
Ashley is a technology writer who is interested in computers and software development. He is also a fintech researcher and is fascinated with emerging trends in DeFi, blockchain, and bitcoin. He has been writing, editing, and creating content for the ESL industry in Asia for eight years, with a special focus on interactive, digital learning.
Tagged:
Stay Up to Date
Get the latest news by subscribing to Acer Corner in Google News.