The Best Rainbow Six Siege Players to Watch in 2023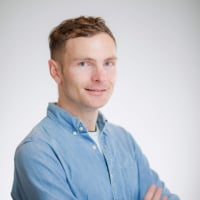 Rainbow Six Siege has taken the gaming world by storm, with players everywhere battling it out for the top spot. Whether they are working to defuse explosives or extract captives from sticky situations, these pro players are serious forces to be reckoned with—especially when there are titles and cash prizes on the line.
In this article we have ranked Rainbow Six Siege players and put together a list of six players to look out for this year.
What is Rainbox Six Siege?
Rainbow Six Siege is an online multiplayer FPS unlike any other. It was developed by Ubisoft and released in December 2015. Based on the novel Rainbow Six by American author Tom Clancy, the game has quietly become a leading esports title. Players compete in one of multiple game modes, such as rescuing a hostage, defusing a bomb, and securing a designated area. Teams of five attack or defend, choosing from 54 different characters, called operators. The strategy within operator selection has drawn comparisons to MOBA titles like League of Legends and DOTA 2, which also have numerous characters to choose from.
A unique feature of Rainbow Six, in comparison to other notable FPS titles like CS:GO or Call of Duty, is in the use of terrain. Specifically, that the terrain is destructible. Players can destroy terrain throughout the match, devising new ways to enter a building or gain the edge in a shootout.
Who are the top players to watch out for in 2023?
Rainbow Six Siege is a team sport, and player performance is highly dependent on how well a team plays together. The top-ranked team currently is G2 Esports, based out of Berlin. Some of the greatest and most impactful players have competed to be part of G2 Esports, including Niclas "Pengu" Mouritzen, Fabian "Fabian" Hällsten, Daniel "Goga" Mazorra, Ben "CTZN" McMillan, or Juhani "Kantoraketti" Toivonen.
It is still worthwhile to rank players, as individuals certainly vary in what they bring to a team. Various websites accumulate data on all the competitors in Siege, allowing us to compare how the players perform. Do they get a lot of kills? Can they support their team well? The most popular stats tracker is Siege.gg. Other websites track winnings and payouts and rank players accordingly.
After reviewing all the data, here is Rainbow Six Siege's rank list of the players to look out for in 2023:
Matthew "Achieved" Solomon - Team SoloMid
Team SoloMid was facing a series of disappointing results in 2021, but finally in the Six Invitational, Achieved's performance surprised everyone and brought the team success. 2022 was also a great year for Achieved. In the February tournament of the Six Invitational, he won the Tournament's MVP award. He currently has a KOST score of 63%. His earnings in 2022 were US$223,800. His signature operators are Sledge and Malusi.
Stéphane "Shaiiko" Lebleu - Team BDS
Despite having been banned from Rainbow Six for 1.5 years for using macros, Shaiiko returned to the sport in 2019 with a vengeance and ranked highest for earnings in 2022, earning $249,011. Shaiiko dominates in regional competition with his incredibly flashy, aggressive playstyle, and has put up solid international stats as well. He has a 68% KOST. His signature operators are Ash and Jäger.
Luccas "Paluh" Molina - Team Liquid
Paluh was the number one player of the year for both 2020 and 2021. A tournament without Paluh in the top five, if not three, statistically is an aberration. Paluh has truly been excellent over the years. He currently has a 71% KOST rating. For the last two years, Paluh has been possibly the best player that has not won an S-Tier event. His earnings in 2022 were ranked #12, earning $96,096. His signature operators are Sledge and Jäger.
Bryan "Merc" Wrzek - Team SoloMid
In 2021, Merc was made in-game leader of Team SoloMid. While also capable of winning games solo, Merc has demonstrated his capabilities as leader, calling the shots during the match and deciding on tactics. His KOST rating is 57%, indicating his strengths to adapt to the game after the initial intrusion. His signature operators are Ash and Jäger. In 2022, his earnings were $223,800.
Loïc "BriD" Chongthep - Team BDS
Added to the roster of Team BDS in 2020, BriD, considered one of the best supports in the world, helped transform the team into a top-tier team almost immediately. With a 71% KOST rating, and 2022 earnings of $149,011, BriD has proven his skill in Rainbow Six. He also has an impressive six clutches. His signature operators are Hibana and Smoke. He is definitely one to watch out for in 2023.
Jason "Beaulo" Doty - Team SoloMid
Beaulo streams on Twitch.tv regularly and has an active YouTube channel with more than one million subscribers. Beaulo's strengths started showing through in 2020. Although not in the top 20 of that year, he has since improved substantially. His KOST rating now is 65% and he earned $223,800 in 2022. Beaulo is currently aged 21 years, and the young fragger was one of the Six Invitational 2022 EVP's. His signature operators are Zofia and Goyo. His improvement in the last two years combined with his enthusiasm point to him succeeding even further in 2023.
Upcoming tournament
The Six Invitational 2023, the biggest event of the year for Rainbow Six Siege, will be held in Montreal, Canada, from February 7 to 19. The final three days of the event will be played in front of a live audience, marking the return of Siege fans at the Six Invitational for the first time since 2020. The event will see the world's top 20 teams compete for the title and the prize pool of $3,000,000.
Whether the players listed above improve on their latest performances or not is still up to their entire teams. We will be watching closely to see how they turn out this year.
*The opinions reflected in this article are the sole opinions of the author and do not reflect any official positions or claims by Acer Inc.
About Ashley Buckwell: Ashley is a technology writer who is interested in computers and software development. He is also a fintech researcher and is fascinated with emerging trends in DeFi, blockchain, and bitcoin. He has been writing, editing, and creating content for the ESL industry in Asia for eight years, with a special focus on interactive, digital learning.