Gaming Developers: CD Projekt Red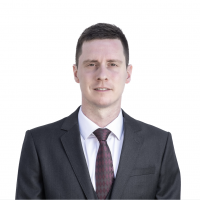 As a darling of the gaming industry, fans admire CD Projekt Red for its focus on the gamer experience. With two of the most influential properties in the market and an aggressive expansion planned, it's a developer to keep an eye on.
What is CD Projekt Red?
CD Projekt Red (CDPR) is a video game developer based in Warsaw, Poland. The studio specializes in role-playing games (RPGs) and is best known for The Witcher series and Cyberpunk 2077. As one of the biggest and most respected gaming companies in Europe, it is committed to "deliver bleeding edge, mature video games with a deep focus on storytelling, and wrap them in an honest, good-value-for-money package gamers find worth their hard-earned cash." 
The history of CD Projekt Red 
The history of CDPR begins with its parent company CD Projekt and its founders Marcin Iwiński and Michał Kiciński in 1994. After years of selling cracked copies in Poland, Marcin and Michał legitimized their business by importing games while also creating Polish game boxes and manuals.
With the success of its localization strategy, in 1999, the company secured the rights to the Polish version of Interplay's Baldur's Gate. CD Projekt's success, selling 100 thousand copies, helped secure a partnership for Baldur's Gate: Dark Alliance. However, after half a year of development, Dark Alliance was canceled due to financial concerns. This became a massive opportunity for CD Projekt. With the coding already in progress for an abandoned game, it decided to pivot into game development.
In 2002, CD Projekt Red was founded and within a year began work on the video game adaption of Andrzej Sapkowski's fantasy novel series Wiedźmin (The Witcher). By October 2007, The Witcher was released with positive reviews.
The success of the original led to the development of The Witcher 2: Assassins of Kings. In 2011, the sequel was released to high praise and sold millions of copies. The game also won over 50 awards, including Game of the Year from Vadejuegos.
CDPR then shifted its focus to The Witcher 3: The Wild Hunt. After three and a half years of development, The Witcher 3 was released and sold over 6 million copies in just six weeks. It also pulled in over 300 awards, including multiple Game of the Year awards and the 2015 Game Award's Developer of the Year for CD Projekt Red.
The success of The Witcher franchise created enormous anticipation for its next AAA title, Cyberpunk 2077 which had been announced during the development of The Witcher 3. However, the developer ran into multiple delays and it wasn't released until December 2020. Although millions of games were sold, things quickly turned sour with complaints of software bugs and other technical issues. Some fans voiced that the game was unplayable on older-generation consoles. The game was even pulled from the PlayStation Store on December 17, 2020, and did not return until June 2021 with warnings. Fans were upset and blamed CDPR for hiding the issues. These were eventually resolved with patches, apologies, refunds, and the settlement of a class-action lawsuit in December 2021. Regardless of the controversy, the game still managed to win a handful of awards, including the 2018 and the 2019 Golden Joystick Award for Most Wanted Game and the Best of Gamescom 2020.
In February 2021 CDPR was a victim of a ransomware attack in which the source codes for several games were stolen. The code was allegedly sold during an online auction and later appeared on a variety of sites. Since then, CD Projekt has been using the Digital Millennium Copyright Act (DMCA) takedown notices to protect its intellectual property. 
More recently, things have been improving and in March 2021, it was announced that CDPR would change its workflow model to allow for work on multiple AAA games concurrently. This, along with a series of acquisitions, paved the way for the October 4, 2022, announcement of a new Witcher trilogy, two Witcher spinoffs, a Cyberpunk sequel, and a brand-new property, code-named Hadar. It was also announced that REDengine will be replaced with Unreal Engine 5 for the upcoming games as CD Projekt Red enters a new strategic partnership with Epic Games. 
Why is CD Projekt Red influential in the gaming community? 
CDPR is known for its focus on the player instead of profits. With hundreds of awards under its name and mostly positive reviews, it's clear that critics and fans believe in the company. It has delayed games to work out bugs and polish off storylines, has excluded microtransactions and loot boxes, and has worked alongside the creators of the IP used in games. The developer has stayed true to its mission to "make the best role-playing games in the world, and we will overcome every obstacle to make that a reality" and its vision that ensures "everything we do is focused on the gamer."
However, the goodwill built up by The Witcher games took a bit of a hit during the Cyberpunk 2077 release. During its development, the company also broke its promise of a "non-obligatory crunch" model for its employees, which further cast a shadow on its reputation. The gaming community won't forget these issues anytime soon but is hopeful CDPR will turn things around.
The controversy hasn't seemed to slow down the popularity of The Witcher or the Cyberpunk properties. Netflix has released shows and movies for both, which have been well-received and have introduced more fans to each franchise. There was even a large increase in the player count for Cyberpunk 2077 following the release of Cyberpunk: Edgerunners.
What's the future for CD Projekt Red?
Future plans got a lot clearer in October 2022 when CDPR outlined the next decade of releases. Fans can look forward to a handful of AAA games and further world expansion for The Witcher and Cyberpunk. 
Ambitious schedule 
Planning a trilogy for a game such as The Witcher over a decade is ambitious. CDPR is planning on doing this over six years and has promised their employees no crunch. Not only that, but with multiple Witcher spinoffs, a Cyberpunk sequel, and a completely new IP, CDPR has its hands full. It will be interesting to see if there are more acquisitions like the Digital Scapes Studios and Molasses Flood deals to aid this process and ensure these games live up to their promises while maintaining quality.
Mobile gaming 
CDPR made a push into mobile gaming over the past few years with GWENT: The Witcher Card Game and The Witcher: Monster Slayer. To get the most out of the platform while it continues to become more powerful, important, and profitable, CDPR will license its "non-core products." This likely means that mobile games will be created by third parties going forward. 
Popular culture 
Although The Witcher was introduced by its novels and Cyberpunk by its tabletop game, they have achieved new heights in recent years thanks to CDPR and Netflix. As more people are introduced to these worlds, each will likely see further expansions into these platforms, and perhaps even more. It's an exciting time to be involved in these projects, and CD Projekt Red will no doubt be right in the middle of the action.
*The opinions reflected in this article are the sole opinions of the author and do not reflect any official positions or claims by Acer Inc.
 About Byron Clarke: Byron is a contributing writer for Acer Corner. As a freelance copy and content writer, he writes about business, technology, and gaming. He is passionate about reading, writing, and teaching. Most days, he spends his time helping marketing teams find creative ways to reach audiences and small businesses find strategic advantages.
Tagged:
Stay Up to Date
Get the latest news by subscribing to Acer Corner in Google News.