Gaming Developers: Rockstar Games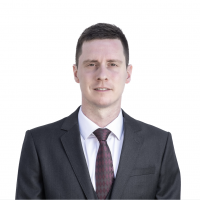 Rockstar Games is one of the most influential brands in the gaming industry. With two of the most significant but controversial franchises of all time in its library, it is one of the most polarizing names in gaming. 
What is Rockstar Games? 
Rockstar Games is a video game publisher in the United States. Releasing predominantly action-adventure games for mature audiences, Rockstar is responsible for the popular Grand Theft Auto (GTA), Red Dead, and Max Payne franchises. Under the Rockstar umbrella, there are several studios including Rockstar San Diego, Toronto, North, London, and India, who work independently on games or in some cases joint projects such as Red Dead Redemption 2.
The history of Rockstar Games
Rockstar Games was established in December 1998 as a subsidiary of Take-Two Interactive after the acquisition of assets including the rights to the Grand Theft Auto property from BMG Interactive. BMG employees Sam Houser, Dan Houser, Jamie King, Terry Donovan, and Gary Foreman joined Take-Two as a part of the deal and became founding members of the now New York publisher.
The first game released under the Rockstar Games label was Grand Theft Auto: London, 1969. Developed by Rockstar Canada as an expansion for the original GTA, it was released with mixed reviews. Although the new map was interesting and the soundtrack was well received, critics complained that the game had the same "poor control, frustrating mission design, and mediocre graphics" as the original.
In 1999, Take-Two acquired the co-developer of GTA, DMA Design. Soon after the acquisition, the studio released the highly anticipated sequel, GTA II, to positive reviews. However, like the London expansion, it was seen as only a slight upgrade.
In 2001, big changes came for the fifth installment of Grand Theft Auto, GTA III. The franchise was revamped with 3D graphics, areas to explore, and player choice. Over the next few years, Rockstar would release multiple additions such as GTA: Vice City, GTA: San Andreas, GTA IV, and GTA V all of which were massive hits.
With the success of GTA, Take-Two took the opportunity to grow the Rockstar brand with the founding and acquisitions of more studios. Now with even more high-quality studios on both sides of the Atlantic, the company released new franchises that included Manhunt, Midnight Club, Bully, Max Payne, and Red Dead.
The aggressive growth strategy of the 2000s set up the success of the 2010s. Rockstar began with a Game Developers Choice Award for Game of the Year for Red Dead Redemption. After the releases of highly rated L.A. Noire and Max Payne 3, it followed up with GTA V which set the record for best-selling console game of all time, 150 million games sold, and the fastest release to reach $1 billion. In 2018, Rockstar entered the top 10 for best-selling games once again with Red Dead Redemption 2. The prequel won several awards and is in the top 10 video games of all time in lists by IGN and Metacritic. To end the decade, the GTA and Red Dead franchises pushed further into online play, which has been moderately successful.
The success of Red Dead Redemption 2 came with a price, as founder Dan Houser left the company, hinting at the effects of "100-hour work weeks." Jamie King's comments after his departure a few years beforehand were eerily similar, citing "months of mandatory 14-hour days and weekends." Losing two founders of the company was a setback. Since then, there have been reports that the company has been more attuned to its working conditions.  
In recent years, Rockstar has continued growing with the acquisitions of Dhruva Interactive (merged into Rockstar India) and Ruffian Games (Rockstar Dundee) as it gets closer to releasing the next installment of GTA and two Max Payne remakes. However, things have not all been smooth as in September 2022 there was a major data breach in which 90 videos from the development of GTA VI were released to the public. This breach was confirmed by the company as it announced that "An unauthorized third party illegally accessed and downloaded confidential information from our systems, including early development footage for the next Grand Theft Auto." Although it seems this won't affect the release, it's a wake-up moment for the company.
Why is Rockstar Games so influential in the gaming community? 
Rockstar Games has always been at the forefront of innovation and has pushed the medium forward with its cutting-edge technology and sandbox style gameplay. The company has a reputation for releasing high-quality gaming experiences with immersive storylines and the freedom to explore worlds. Each game is developed with the user in mind, which has contributed to their loyal fan base.
Rockstar Games also have such a huge following that they have been turned into major motion films like Max Payne which was released in 2008. Other short films have also been released for GTA and Red Dead which have fans asking Rockstar to explore these franchises as movies.
The Rockstar name is popular during the awards season each year and can always be found among the nominees in a variety of categories. It received top honors from the Game Developers Choice Award for Game of the Year in 2001 for GTA III and in 2010 for Red Dead Redemption. Rockstar has also won the Golden Joystick Award for Game of the Year four times, and the National Academy of Video Game Trade Reviewers Award for the game of the year three times.
The future of Rockstar Games
Looking to the future, Rockstar Games shows no signs of slowing down. Rockstar has always been aggressive in its growth strategy, and the company is currently working on several new projects.
Adult themed games 
Rockstar has been criticized for its games' violence and adult themes. However, it has always defended its creative freedom, arguing that its games are designed for an adult audience and are meant to be enjoyed responsibly. In recent years, games have toned down the violence somewhat, and it will be interesting to see where its most successful franchises go from here.
Online play 
Although many past releases included online play, it hasn't been a major part of Rockstar culture. This has changed in the past few years as the company released GTA and Red Dead Online and has been nurturing its online platform. Reviews are mixed, but with a strong community of fans for its franchises and explosive growth in online play in general, it's a safe bet we will see more in the upcoming years.
Going mobile 
Rockstar has released a number of mobile games over the years which have yet to make a big impact. Ratings have been much lower than their console and PC editions, as fans complain of glitches and other technical issues. The company is still figuring out how to tweak games for mobile. However, with Grand Theft Auto: The Trilogy - The Definitive Edition launching for Android and iOS in fiscal year 2023, they will have another chance to improve the mobile experience. 
*The opinions reflected in this article are the sole opinions of the author and do not reflect any official positions or claims by Acer Inc.
 About Byron Clarke: Byron is a contributing writer for Acer Corner. As a freelance copy and content writer, he writes about business, technology, and gaming. He is passionate about reading, writing, and teaching. Most days, he spends his time helping marketing teams find creative ways to reach audiences and small businesses find strategic advantages.
Tagged:
Stay Up to Date
Get the latest news by subscribing to Acer Corner in Google News.