What are Sandbox Games?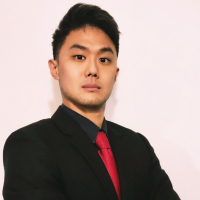 You may have heard of sandbox games, but aren't quite sure what they are or where to start. The genre is pretty wide, and it's understandable why there is some confusion. Some people consider them the most creative games, while others think they are just for goofing around. Although this game style has been around for a while and has seen its peaks and valleys, it's been gaining popularity recently because of new and innovative titles. So, if you're looking for a new kind of gaming experience, sandbox games might be for you. 
What is a sandbox game? 
Sandbox games are video games that give players a lot of freedom to choose how to play. Although there are always some limitations, you are given a massive world to do as you please. Some games have specific tasks or quests that the player can choose to undertake, but these are generally optional and not required for progression. The focus is on allowing the players to explore and experiment so they can discover things for themselves. Many sandbox games also feature open-ended gameplay, meaning that there is no defined endpoint and the player can continue playing for as long as they like. You may arrive at the end of the story, but you are free to continue. This continuality extends the life of a game which can be played for months or years to allow for updates and expansions. So, whether you're striving to complete all the objectives or just messing around and having fun, it will always be a unique experience. 
The history and evolution of sandbox games 
Sandbox games trace their history back to early childhood play. The idea is based on how kids play in a sandbox and with toys such as building blocks. These allowed children to use their imaginations to create whatever they wanted. They were limited only by the pieces they had. This type of open-ended play is what sandbox games are all about.  
Some of the earliest sandbox games were created in the 1970s and 1980s, including classics like Spacewar!, Rogue, and Sim City. These early games were often pretty simple, but they allowed players to experiment with game worlds and mechanics in ways that hadn't been possible.  
In the late 1990s and early 2000s, games such as Grand Theft Auto, Rollercoaster Tycoon, and The Sims transformed the industry and brought it further into the spotlight. Gamers were now becoming accustomed to playing games at their own pace and exploring. Developers also began adding treasure hunts for different items to increase play time and replay value. 
Today, sandbox games are more popular than ever. They still offer players a chance to explore virtual worlds without being constrained by specific goals or objectives, while adding engaging storylines as added value. Many of the early game franchises are still played today. Games like Grand Theft Auto have seen a handful of sequels. Newer games such as Minecraft and Red Dead Redemption 2 have further added variety to the category. 
How is a sandbox game played? 
Since sandbox games are designed to encourage freedom and replayability, everyone plays them differently. Players often work through scenarios out of order or achieve goals differently than they were intended by developers. They can sometimes build and change the game to express personality and create a sense of ownership. Because of these factors, these games are all played differently and feel as if they were customized for each player.
There are many types of sandbox games, from open-world role-playing games (RPGs) to city-building simulators. Although most early games were played on personal computers (PCs), now there are many available on consoles and mobile devices. One of the most well-known sandbox games is Minecraft, which has no specific goal but allows players to build and explore in a 3D world. Another well-known example is Grand Theft Auto V, where players can roam around a large open world and engage in casual or even criminal activities. Although there is a story attached to the game, some players just enjoy driving around or collecting gear.
Microsoft buys Minecraft for $2.5 billion
Microsoft's $2.5 billion purchase of Minecraft in 2014 was a huge turning point for the company and the sandbox style. Not only did it solidify Microsoft as a major player in the video game industry, but it also gave them a beloved franchise with a passionate and loyal fan base. Microsoft brought new life to Minecraft with updates and additions that kept players coming back. Microsoft's involvement helped solidify sandbox games as a staple in the gaming world. 
Since the acquisition, Microsoft has been working hard to integrate Minecraft into its other products and services. For example, Minecraft: Education Edition is a version of the game specifically designed for use in schools, and Microsoft has also released a themed chatbot for its Microsoft Teams service. 
Sandbox game recommendations 
Although there are dozens of great games to choose from. There are a handful of franchises that stand out over the others. 
Minecraft 
Grand Theft Auto 
Red Dead Redemption 
Terraria 
Assassin's Creed 
Specific hardware to enjoy the sandbox experience 
If you're playing a sandbox game, you're probably looking to explore and have fun. Why not pair them with equipment to get the most out of them? There are a few items that help you level up the experience.  
The future of sandbox games 
Sandbox games have always been a fun genre, thanks to their open-ended gameplay and freedom of exploration. Looking to the future, it's clear that sandbox games will continue to evolve and improve. With technology giants like Microsoft supporting these types of games, we can expect to see more updated and more complex content with vast worlds to explore. In addition, developers will continue to find new ways to increase the interactivity of these worlds or find more ways to incorporate them into everyday life, making them even more immersive and exciting to play in.
Patrick Yu is a Senior Project Manager at Level Interactive and has 8 years of experience writing business, legal, lifestyle, gaming, and technology articles. He is a significant contributor to Acer Corner and is currently based in Taipei, Taiwan.
Tagged:
Stay Up to Date
Get the latest news by subscribing to Acer Corner in Google News.