Gaming Developers: Blizzard Entertainment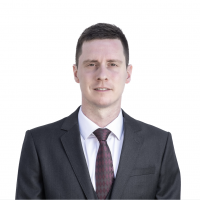 Blizzard Entertainment is one of the most influential developers in the gaming industry. With a slew of highly successful franchises under its belt, it is one of the most well-known names in the gaming industry.
What is Blizzard Entertainment?
Based in the United States, the video game developer and publisher is a subsidiary of Activision Blizzard. As one of the biggest game developers in history, it is known for its high-quality releases and loyal community. If you were asked to look back over the last few decades and name some of the most influential games, you would likely have a list that includes Blizzard titles such as World of Warcraft (WoW), Starcraft, and Diablo, which all helped define a generation of gaming. For years, the company has pushed for meaningful relationships with gamers while focusing on "creating the most epic entertainment experiences...ever."
The history of Blizzard Entertainment
Founded in Irvine, California in 1991 by Mike Morhaime, Frank Pearce, and Allen Adham, Blizzard Entertainment was originally known as Silicon & Synapse, Inc. It focused on developing gaming ports for other studios and by 1993, it was known as Chaos Studios. Its first game, The Lost Vikings, was published that year through Interplay Productions. In 1994, after being acquired by Davidson & Associates, Chaos Studios was asked to pay $100,000 to keep its name. Instead, it was renamed Blizzard Entertainment. Later in the year, it released the hit real-time strategy (RTS) game Warcraft: Orcs & Humans.
After a series of complicated acquisitions from its parent company, Blizzard Entertainment became a part of Vivendi Games. During this time, Blizzard released the classics Diablo II and Warcraft III: Reign of Chaos. In 2004 Blizzard released the company's most significant title, the massively multiplayer online role-playing game (MMORPG) WoW. Its success helped build the community we see today and develop the annual BlizzCon convention, which thousands of loyal fans attend.
In 2008, Vivendi merged with Activision to form Activision Blizzard. The company expanded the Warcraft brand by introducing the free-to-play mobile card game Hearthstone. Following the success of Starcraft II as a competitive online game, they followed up with the team-based multiplayer first-person shooter game Overwatch in 2016. This helped Blizzard expand further into the world of esports with the Overwatch League and Overwatch World Cup.
The late 2010s were less kind to Blizzard. The goodwill the company had built earlier in the decade dried up. After a poor reception to Diablo III and constant subscription price increases and odd design decisions for WoW, fans felt they weren't getting value for their money. They were also accused of a "bait and switch" with the release of Diablo Immortal, which was released only for mobile. After a huge build-up to its announcement, fans took this to heart and even booed the team at Blizzcon 2018. Not only did fans feel let down, but they voiced that the company stopped thinking about them.
At the beginning of the 2020s, Blizzard remastered some of its legacy titles, such as StarCraft: Remastered and Diablo II: Resurrected, which came with positive reviews. The company also released the Blizzard Arcade Collection for a new generation of gamers, which they hope will set the table for several upcoming sequels.
However, In July 2021, the tide turned once again. The company was hit with a lawsuit for the promotion of misconduct and discrimination described as "frat boy culture." Seeing these tough times as an opportunity, in January 2022, it was announced that Activision Blizzard was to be acquired by Microsoft, which hopes to build up its already well-established gaming division.
Why is Blizzard so influential in the gaming community?
While other developers pump out new titles on an annual basis, Blizzard developers pour their hearts into games and often go several years without a new release. Although trust has been strained in recent years, this commitment to quality has pushed Blizzard to the top of the industry.
Another reason for Blizzard's success is its focus on creating long-lasting communities around its regularly updated games. For example, WoW remains one of the most popular MMORPGs, with millions of users almost twenty years after its release. It has been so popular over the years that its influence has spilled over to mainstream media. The film Warcraft and the inclusion in an episode of the television show South Park introduced the public to the fantastical world. By fostering a sense of community and investing in long-term support for its games, Blizzard has been able to keep players engaged.
Blizzard's games are also at the center of the competitive scene. The studio has aggressively pushed into esports and has certainly been a benefactor of the rising popularity. Starcraft II, Overwatch, and Hearthstone are widely played and offer large purses for tournaments.
The future of Blizzard Entertainment
With WoW expansions World of Warcraft: Dragonflight and Wrath of the Lich King Classic along with the highly anticipated release of Diablo IV, the pipeline is full of excitement. However, there has been plenty of chatter about the future exclusivity of titles that may come from the Microsoft deal. Some wonder if some franchises will be eventually limited to Xbox and PC. This seems possible, but pretty unlikely. Blizzard is far too entrenched in the gaming world to lock up its titles. It's more likely to see a focus on cross-platform play and inclusion in the Xbox Game Pass.
Subscription-based models and games as a service (GaaS) 
Overwatch 2 is the latest free-to-play title from Blizzard Entertainment. The game offers cross-platform capabilities and includes a paid option in which players subscribe to seasonal passes to receive skins, weapons, victory poses, and other special features. These subscription-based models have been successful in the past and as the industry moves toward games as a service (GaaS) the company seems poised to continue to be a major player.
Mobile games 
With the success of Hearthstone, Blizzard made a name for itself in mobile gaming. Upcoming games such as Warcraft Arclight Rumble will further expand the Warcraft universe and sends the message that the studio is committed to the platform. However, as the backlash concerning the release of Diablo Immortal showed, careful steps need to be taken.
Esports 
The future of gaming is linked to the success of esports and online streaming. Blizzard has the vision "to be the most innovated, scalable, and valuable developer of global competitive entertainment." This isn't surprising, as the company has already invested heavily in a number of professional gaming properties and esports will continue to be a major pillar of the brand.
Blizzard will have to work to build back trust 
When it comes to video game developers and publishers, Blizzard Entertainment still carries with it a strong brand identity. Although it has been on the ropes the past few years, Microsoft's purchase could help chart a new path forward. Fans hope that the developer will move past the missteps of the last few years and go back to innovating some of the most well-known franchises in the industry.
Luckily, the newest beta test for Diablo 4 garnered very well reviews from dedicated fans and newcomers alike. Players praised the game for staying true to the original style of Diablo. Diablo 4 will be released on June 6, 2023, so mark your calendars.
Tagged:
Stay Up to Date
Get the latest news by subscribing to Acer Corner in Google News.