What is Esports?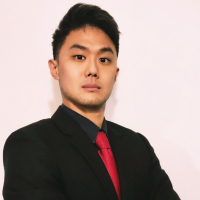 What is esports? This is a question that many people are asking, and for good reason. Esports is growing in popularity every year and has become so big and influential that it is competing with traditional sports for viewers and revenue. So, what exactly is it, and how can you get involved?  
What is esports? 
Electronic sports (esports) is a form of competitive gaming that is typically played between two teams. Players on each team compete against each other to win a prize, which is usually money. Esports has grown in popularity over the past few years, and there are now professional esports leagues all over the world. Esports tournaments are typically held in large arenas or stadiums and streamed online so that viewers can watch the action from anywhere in the world. 
The history of esports 
The origins of esports can be traced back to the early days of video gaming competitions. One of the earliest recorded esports events was a Spacewar tournament held at Stanford University in 1972. This event attracted some of the best Spacewar players from all over and even had a cash prize for the winner. 
Esports continued to grow in popularity throughout the 1970s and 1980s, with more competitions held around the world each year. However, it wasn't until the 1990s that esports started to take off. Although tournaments that featured individual consoles were popping up all over, the real growth was thanks to the rise of the internet and broadband connections. These connections allowed gamers from anywhere to compete against each other online like never before. 
The late 1990s and early 2000s saw a boom in esports, with many iconic tournaments. One of the most notable esports events of this era was the World Cyber Games, which was first held in 2000. This tournament featured several game titles and attracted gamers worldwide. Since then, the growth of esports has been exponential and each year players compete in world championships for various titles.  
Popular esports games 
There are a few games that dominate the esports scene. Some of these games have been around for years, while others are relatively new. But they all have one thing in common: they're extremely popular among gamers. 
Here are some of the most common esports games: 
League of Legends 
Dota 2 
Counter-Strike: Global Offensive 
Overwatch 
Starcraft 2 
Fortnight 
How much money can you make with esports? 
Esports athletes train tirelessly for hours each day to perfect their craft and compete at the highest levels. The top esports athletes can earn millions of dollars in prize money. Sponsorships and endorsements from major gaming companies such as Acer also allow gamers to realize their dreams of competing in major competitions.  
While some of the world's top esports athletes are paid millions of dollars a year by their teams, many more make a comfortable living through tournament winnings and sponsorships. The International 2021 (Dota 2), for example, had a prize pool of over $40 million. So far, there seems to be no limit to how much money these athletes can make. Only time will tell how high the prize pools for esports tournaments will go. 
Famous athletes 
Known for their exceptional gaming skills, strategic thinking, and quick reflexes, esports athletes have become celebrities. While many esports athletes are signed to professional teams and have gained a reputation that way, others have gained recognition through their gaming skills through platforms such as Twitch. Here are four of the most famous esports athletes: 
Tyler "Ninja" Blevins is a professional Fortnite player from the United States. He is one of the most popular gamers in the world, with over 24 million followers on Twitch. Ninja has won several esports tournaments. 
Lee "Faker" Sang-hyeok is a professional League of Legends player from South Korea. Widely considered the best League of Legends player in the world, he has helped his team, SK Telecom T1, win multiple World Championships. Faker has also been named the most valuable player in League of Legends. 
Saahil "Universe" Arora is a professional Dota 2 player from the United States. He is one of the highest-earning esports athletes in the world. Universe is known for his strategic play and his ability to make comebacks in matches. 
Johan "N0tail" Sundstein is a professional Dota 2 player from Denmark. He is the highest-earning esports athlete in the world. N0tail is known for his mechanical skill and his ability to lead his team to victory. 
How to get involved in esports 
If you're interested in getting started in esports, there are a few things you should know: 
You need to be good at the game you want to play. The best way to improve your skills is to practice against other players online or in person. Esports training facilities can also help you hone your skills. 
You need to ‌think strategically. Esports is not just about playing the game, it's also about understanding the game and making split-second decisions. Therefore, many professional esports players have coaches who help them with their strategies. 
If you're interested in making esports your career, there are a few different paths you can take: 
Become a professional player. This involves playing in tournaments and leagues around the world to earn prize money. 
Become a coach or analyst. This involves working with a team of players and helping them improve their strategies and gameplay. 
Work in marketing, event planning, or broadcasting. 
If you're just looking to get involved as a novice gamer or just looking to have a little fun, you should: 
Play it as much as possible with some friends or with people online. 
Set up regular practice sessions. 
Research strategies that can help you become an effective player. 
Check out the tournament's website and read through the rules carefully. Make sure you understand everything that's expected of you before you commit to anything. 
Find and sign up for the tournament. This is usually as simple as creating an account on the tournament's website and providing some basic information about yourself. 
Improve your setup and improve your skills 
Esports can be extremely competitive. You're facing off against gamers who know their way around the game. Having the best equipment that is specifically designed to help improve your chances during gameplay is something worth looking into. Some items that might help you are: 
Esports has a bright future 
What started as a niche hobby has now evolved into a global phenomenon. Millions of people around the world enjoy esports with no signs of slowing down. Whether you are enjoying watching these athletes compete for huge sums of money or competing yourself, it's no doubt an exciting time for the industry. Who knows, maybe one day you'll be able to watch your favorite esports athletes compete for a prize pool that surpasses that of traditional sports. Wouldn't that be something? 
Patrick Yu is a Senior Project Manager at Level Interactive and has 8 years of experience writing business, legal, lifestyle, gaming, and technology articles. He is a significant contributor to Acer Corner and is currently based in Taipei, Taiwan.
Tagged:
Stay Up to Date
Get the latest news by subscribing to Acer Corner in Google News.