How a Secure and Eco-Conscious Investment Can Benefit Your School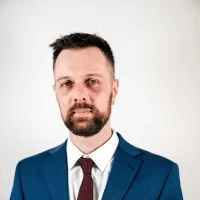 From pre-school to post-grad, the way we learn and teach is increasingly integrated with technology. Whether your school uses the flipped classroom model, hybrid learning, or simply provides learners with tablets or laptops for in-class activities, chances are technology benefits both students and educators in your school.
In this era of technological interdependence, striking a balance between innovation and sustainability becomes crucial. Schools are facing the challenge to not only integrate advanced, efficient, and engaging technology into the educational system but also to do so responsibly and sustainably.
When it comes to investing in student laptops and other IT purchases, have you considered eco-conscious, sustainable technology? Sustainable schools are an important part of our future, but we must also protect students' information and privacy. In this article, we will discuss the importance of making sustainable IT investments, and then go on to introduce ways to ensure that student and staff data is protected.
Eco-conscious investments: A necessity for the future
As educators, we must lead by example. We are entering an era where studies indicate that our planet is beyond the safe operating space for humanity, making the teaching of eco-conscious values to our youth vital. A small, yet significant part of this is making secure, eco-conscious investments in our schools.
IT purchases, such as student laptops, typically go through a meticulous decision-making process. This process involves a needs assessment to identify the requirements, such as the number of units, technical specifications, and budget. Following potential vendor selection, pilot programs may be conducted before making procurement steps. After the laptops are delivered, software and security should be installed, to ensure ongoing data protection. A well-planned deployment strategy should be put in place, with training and ongoing support offered to both students and faculty. 
How can schools be more sustainable?
In order to reduce your school's carbon footprint, eco-conscious decisions in the procurement of laptops and other equipment must be implemented. Investing in laptops made with recycled materials can contribute to your school's sustainability. Educational institutes are a fertile ground for integrating energy-efficient solutions. Some common examples include eco-friendly landscaping, occupancy sensors, building automation, and LED lighting. Enhancing your school's sustainability should also encompass energy education and community outreach to educate pupils, parents, and staff alike. By addressing these issues and making eco-conscious investments, you will elevate the standing of your school in the community, attracting both students and staff. 
Spotlight: Microsoft Intune for Education
Offering a cloud-based solution for set up and management of IT devices for both teachers and students, Microsoft Intune for Education maximizes your time. Designed around the needs of students and educators, Intune for Education encourages increased productivity, while protecting your school's information. This mobile device management (MDM) service allows you to manage the devices and apps that your staff and students use. Furthermore, Intune protects your data by helping to control how your users access and share it, while ensuring that devices and apps meet security requirements. 
Intune for Education's cloud-based nature offers many benefits to school IT administrators. The service streamlines the management of devices, and can be used to deploy apps via the cloud. Remote app deployment and management ensures that students can access the apps that they require, while blocking app and internet access to age-inappropriate apps across their devices. Remote wipe and troubleshooting features further minimize device downtime and device handling.  
Secure and optimize classroom tech with Intune for Education
Safeguarding student data is the educator's responsibility. Intune for Education ensures that data privacy is safeguarded in compliance with data protection regulations. The security features of Intune for Education are an attractive feature of this service, offering the protection of Microsoft's comprehensive security solutions. Intune for Education can be integrated with Microsoft's various security solutions, such as those available in Windows 11 Pro. These include an extensive range of features, including BitLocker, Windows Defender Antivirus, and Device Guard. To find out more, check out this article for an overview of enhancing student and teacher data privacy.
Intune can help minimize the disruption caused by damaged laptops. Administrators can quickly deploy and ensure that replacement devices are properly configured for use in the classroom.  Intune for Education also helps keep students on track, by blocking students from installing unauthorized apps on their laptops. With Intune for Education, schools can configure settings to control how users install and access apps on their devices.
For example, schools can block access to administrative apps, block installing apps from the Microsoft Store for Education, require Microsoft Store for Education apps to be installed from the private store, and block installing apps from places other than the Microsoft Store for Education. This can help schools ensure that students can only install authorized apps on their laptops, contributing to a focused learning environment.
As we mentioned above, the device policy features of Intune for Education assist in device enrollment, as well as app deployment and management. On top of this, schools can implement security policies, including encryption and remote wipe capabilities.
Software update management is another feature of Intune for Education, allowing schools to schedule updates at times when they will not disrupt class activities. A welcome eco-benefit provided by Intune for Education is remote power management. Remote device management helps to save energy and lower your school's carbon footprint by remotely shutting down devices. The service can also improve energy efficiency by optimizing device settings.
Acer's sustainable, durable approach to school laptops
Acer's TravelMate B series is a line of lightweight, durable and sustainably designed laptops built to last and excel. TravelMate school laptops can truly unlock student potential by combining performance, connectivity and sustainability. TravelMate laptops combine next generation hardware with intuitive design and highly functional apps, helping your students to do their best. Equipped with up to a 12th Gen Intel Core i3 processor, it offers high performance and low power consumption, while a single charge provides up to 9 hours of battery life—enough to get your students through the day's classes.
Learners require different laptops at different stages of their education. Acer's TravelMate B series has a laptop to suit the individual needs of every student as they progress from elementary to college.
TravelMate B3 11 is a user-friendly laptop ideal for elementary and middle school pupils. 
TravelMate B3 Spin 11 shares the features of the B3 11, plus the added capability to be flipped and used as a writing or drawing pad. 
TravelMate B5 14 has higher specs than B3 and is a laptop geared toward high school and beyond.
The rugged, long lasting design of the TravelMate series is a notable feature, ensuring that your students will have a hard time breaking their laptops. The school day can involve some rough and tumble, but thankfully Acer's rugged laptops are durable to U.S military standard MIL-STD 810H certification.  Indeed, there are a great many reasons to invest in Acer's rugged, reliable laptops for students.What's more, TravelMate student laptops feature spill-resistant keyboards and reinforced IO ports.
Let's not forget the TravelMate's mechanically anchored keys and serviceable keyboards. Serviceable keyboards are an innovative feature for quick, hassle-free keyboard replacement. Minimizing disruption to learning, serviceable keyboards can be replaced by educators or students in a matter of minutes, with no need to send the damaged laptop for repair.
The TravelMate's ruggedness is also complemented by its sustainability. TravelMate laptops are designed to reduce waste across the lifetime of the device, and feature recycled materials as well as sustainable packaging. Molded pulp packaging uses recycled paper, cardboard, and other natural fibers, offering greater sustainability benefits than traditional plastic and Styrofoam packaging. Reducing packaging waste and conserving natural resources can be a step towards an eco-conscious investment for your school. 
What's more, TravelMate laptops boast several eco-conscious features, including the innovative OceanGlass touchpad. Acer uses recycled ocean-bound plastic on the surface of the touchpad, creating a sleek, glass-like tactile feel as your fingers scroll across its surface. The OceanGlass touchpad reduces the amount of plastic waste in the ocean and is another example of how Acer is committed to sustainability and reducing waste across the lifetime of its devices. Along with these eco-conscious features, configurations of TravelMate laptops are TCO certified in some countries as well as being EPEAT registered.  
The takeaway
We hope that you have enjoyed reading this article, and now have a deeper understanding of the importance of making secure and eco-conscious investments for your school. By combining data security and sustainability, IT solutions such as Microsoft Intune for Education and Acer TravelMate series laptops provide today's learners with the tools that they will need for a brighter, safer, and more eco-conscious tomorrow.
By reducing your school's carbon footprint, and encouraging both faculty and students to engage with energy-efficient solutions, you will contribute to establishing a sustainable community centered around your school. Coupling these eco-conscious investments with a cloud-based MDM service can truly optimize your classroom tech, creating an organized, secure, and forward-looking learning environment. Before making your next IT investment for your school, consider the future and how your choices today can have a positive impact for tomorrow.
Edmund is an English copywriter based in New Taipei City, Taiwan. He is a widely published writer and translator with two decades of experience in the field of bridging linguistic and cultural gaps between Chinese and English.
Stay Up to Date
Get the latest news by subscribing to Acer Corner in Google News.