Securing Education: Tips and Tools for Enhancing Student and Teacher Data Privacy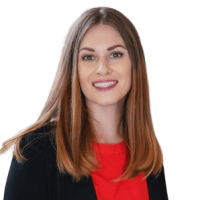 As technology becomes more advanced, so do hackers and cybercriminals who make a living pulling the wool over the eyes of unsuspecting web users. With over 422 million people affected by data leaks, breaches, and exposure in 2022, data privacy is more important than ever. Data security in schools is crucial as the private information of both school children and teachers is at risk. Moreover, schools hold sensitive information such as teachers' tax and banking details which could have detrimental consequences if it is misused by cybercriminals.
The role of teachers is to protect their students during class time. As more and more schools incorporate digital learning into their everyday teaching, one concern for parents and teachers is data security. After all, it is difficult to control information once uploaded to the cloud or other websites, and leaked data cannot be returned to the person affected. As such, educational technology providers should be clear about how student data is collected, receive consent for its use, and give parents the choice to opt out. Under no circumstances should student information be sold or used for commercial purposes without the knowledge and consent of parents or guardians and their children.
Data privacy challenges for schools
There is no denying that technology has transformed education. It creates opportunities to learn from various sources, brings children to the forefront of the learning experience, and encourages mutual learning. However, as an increasing amount of student data is saved online, there is a significant risk of data breaches. Here are some data privacy challenges schools may encounter.
1) Overworked IT admins
IT admins are responsible for the school's data security and must oversee hundreds or thousands of computer systems simultaneously. They must be aware of network vulnerabilities and potential data threats before they occur and be diligent in fixing them. Moreover, IT admins must accurately evaluate each user's requirements and give appropriate access rights accordingly, regardless of the number of users.
2) Undiagnosed network vulnerabilities
Hackers take advantage of undiagnosed network vulnerabilities to steal or leak personal data. They are becoming increasingly sophisticated and use different approaches to trick unsuspecting device users. Network vulnerabilities are like a small tire puncture — data simply leaks out without the users' knowledge until a serious breach occurs. Undiagnosed network issues pose a huge threat to the privacy of students and teachers.
3) Late software updates
Software or device updates are not just a minor inconvenience — they help keep us safe from data misuse. Software providers are also susceptible to bugs and vulnerabilities which can impact the ways user information is stored and used. Regular software updates fix bugs and repair security flaws, thus keeping users safe. 
4) Increase in remote learning
The number of people working from home has drastically increased over the past few years. Educational technology has also improved, and online classes are now widely accepted. As such, students and teachers are responsible for retaining personal data securely and accessing trustworthy content. Moreover, they should be careful not to download files from unsecured websites to avoid accidentally infecting their computers with a virus and potentially harming the whole school network.
5) Lack of cyber awareness 
Being unaware of cyber security risks leaves teachers and students exposed to data leaks and hacks. Users that are simply unaware of potential risks are unable to protect themselves, with devastating consequences. Moreover, network users may overshare sensitive information or store passwords in an unsecured document. 
Data security tips for user privacy
Alongside IT admins, companies, policymakers, educators, and parents all have a role to play in student data privacy. Here are some data security best practices to avoid exposure by hackers and cybercriminals.
1) Strong passwords and two-factor authentication
One of the most simple and effective data security tools is a strong and unique password. Moreover, users should avoid reusing passwords and use a different one for all accounts, including cloud-based services such as email, file storage, and learning management systems. Strong passwords are usually 12 characters long and include a combination of upper- and lower-case letters, numbers, and special characters.  
In addition to strong passwords, two-factor authentication is recommended for added security. Two-factor authentication requires two distinctly different forms of login credentials, such as a password and a text message or email. Biometrics, like fingerprints or facial recognition, are also commonly used.
2) Sharing personal information
Network users, especially children, should be cautious when sharing personal information online or on the cloud. Users should only share what is necessary and read the privacy policies of online services to understand how information will be collected and protected. Teachers, IT admins, or parents should do this on behalf of students to ensure their safety. 
3) Use of encryption
Encryption protects data by making it unreadable to anybody that does not have the decryption key. A staggering 60% of organizations in a 2021 survey revealed they transfer sensitive files to the cloud whether or not they are encrypted. This unencrypted data is called plain text and can be easily read by hackers or intruders. It is a handy tool offered by many cloud-based services for additional protection. Users should be sure to enable data encryption wherever possible.
4) Software updates
Software updates are crucial for protecting users against vulnerabilities that could be exploited by hackers. By regularly updating the operating system, applications, or plugins, users safeguard themselves against potential data leaks or breaches. Moreover, software updates can also improve the performance of devices or applications.
5) Data backup
Security incidents or hardware failures can have serious implications on data storage, and lost data may be impossible to recover. Regularly backing up data helps protect against such data losses, and some cloud-based systems automatically perform updates regularly.  
6) Education on data privacy and security
Education is the key to understanding how to handle potential security threats. Device users should educate themselves and others about data privacy, data security threats, and staying safe online. There are lots of resources available online such as webinars, tutorials, and articles that provide tips for keeping data safe. 
7) Use of Microsoft security solutions
Microsoft provides a range of security solutions to help users safeguard their data both online and on the cloud. These include Microsoft Defender Antivirus for real-time protection against malware and other security threats, Microsoft Defender SmartScreen to protect against unsafe or inappropriate web content, Azure Active Directory for access and identity management, and Intune for Education for overall device management. 
Microsoft Intune for Education and Windows Hello
Microsoft Intune for Education is a cloud-based service that lets schools easily manage devices, apps, and settings from a single console. This is perfect for IT admins who juggle hundreds of school devices, as it removes the need to physically touch every device they control. With Microsoft Intune for Education, IT admins can easily deploy software, configure settings, and monitor device health to ensure everything is up-to-date, thus protecting against software vulnerabilities. Microsoft Intune for Education lets IT staff manage the apps that students and teachers use on their devices, helping to boost data privacy and control access to school data. Moreover, built-in encryption protects data by making it unreadable to those without a key to decrypt it, and remote wipe allows users to erase data from a device if it is lost or stolen. 
Windows Hello is an enhanced security feature for Windows 11 devices. It allows users to access information using biometric authentication such as facial recognition or fingerprints. Biometric data is unique to the individual and therefore protects against password theft and phishing attacks. Aside from providing secure authentication, Intune for Education and Windows Hello also integrate with other Windows 11 security features like Microsoft Defender Antivirus and Microsoft Defender SmartScreen, adding an additional layer of protection against malware and other malicious threats.
Acer TravelMate: a crucial tool for data security
The Acer TravelMate series supports data security and privacy protection, giving users enhanced peace of mind. Acer TravelMate P and B devices feature Acer User Sensing, a built-in software and proximity sensor to recognize whether a user is near or far from their device. Acer User Sensing utilizes the Windows Hello facial recognition and IR camera so that users can quickly log in as they approach a device or lock the screen as they leave. 
Acer ProShield Plus protects devices against unauthorized access and intrusion. It includes file encryption and the browser guard for ultimate protection against cybercriminals. File encryption uses a biometric method for encrypting and decrypting files and folders to protect them from being modified, read, or accessed without the correct password and biometric information such as facial recognition or a fingerprint. The browser guard requires Windows Hello Authentication to access the browser and will block access if authentication fails. Acer ProShield Plus is available for Acer TravelMate P and B series, however the P series is more effective due to optimized biometric hardware. Biometric authentication through facial recognition or a fingerprint scanner are only available in the P series for teachers and educators, and not in the B series for students.
Disclaimer: Acer ProShield Plus is only available in the TravelMate B series laptops with the standard Windows 10/11 Pro license, and is not available in the TravelMate B series laptops with the Windows 10/11 Pro Education license.
Conclusion
Data privacy is becoming more and more meaningful worldwide. School data breaches can be detrimental to the online well-being of students and teachers, and IT admins should strive to educate all device users accordingly. By implementing regular software updates, encryption, and data backup, users can safeguard themselves against malicious malware or hacking by cybercriminals. The Acer TravelMate series includes built-in security features such as Acer User Sensing and ProShield Plus and utilizes biometric authentication to enhance user safety. Microsoft Intune for Education allows IT admins to control all network systems from a single device. As more and more information is saved on cloud-based systems, service providers must handle sensitive data appropriately. Microsoft and Acer adhere to data compliance regulations and security laws to ensure all user information is protected. 
Jeni is a translator and writer based in Taiwan. She is passionate about business development and loves helping companies enter international markets. She is fluent in English, German, and Mandarin Chinese, and combines these with her industry experience to provide practical market entry solutions.
Stay Up to Date
Get the latest news by subscribing to Acer Corner in Google News.