A Sneak Peek into the Ghostly Realm of OXENFREE II: Lost Signals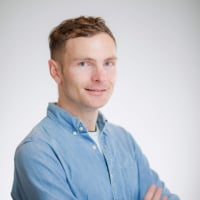 Oxenfree II: Lost Signals, the follow-up to the supernatural, narrative-driven thriller Oxenfree, will launch on July 12, 2023, on mobile, Nintendo Switch, PlayStation 4, PlayStation 5, and Steam. The game was developed by Night School Studio, an indie games studio that was recently acquired by Netflix. Oxenfree 2: Lost Signals launches seven years after the original Oxenfree debuted its radio-tuning, time-looping, coming-of-age story. "Oxenfree 2: Lost Signals will take players on a gripping narrative-driven adventure featuring an all-new cast of characters and original story," Netflix teased in a press release.
Oxenfree 2: Lost Signals
Taking place five years after the events of Oxenfree, Lost Signals follows Riley Poverly, a character who did not appear in the first game. Riley has reluctantly returned to her hometown of Camena to investigate unnaturally occurring radio frequency signals causing disturbances in electronic equipment. Riley soon discovers a long history of ghostly happenings on the nearby Edwards Island and becomes entangled in a frightening, supernatural mystery. Riley takes an entry-level job as an environmental researcher, and one of her main tasks is to plant radio transmitters around Camena to help a research group gather data about the electromagnetic signals that have been plaguing the coastal town. Not everything is as it appears, however, and soon Riley finds herself in conflict with Parentage, a mysterious collective that seems to be manipulating the same strange anomaly that was first discovered in Oxenfree.
Oxenfree 2: Lost Signals gameplay mechanics
Dialogue system
Players will shape the story through Riley's actions and dialogue choices, taking advantage of Night School Studio's signature dialogue system. The system involves players selecting dialogue responses from options that pop up above Riley's head in the form of speech bubbles that slowly start to fade away, imbuing conversations with a natural, organic flow. Each dialogue choice affects Riley's character development and relationships between characters, influencing the available story paths. Throughout your journey in Camena, your conversations with Jacob, your main companion, and the other characters you encounter along the way will shape how you are perceived and the eventual story outcome.
Once a dialogue response has been selected, Riley will interrupt whoever is speaking to immediately say the chosen response, and this can feel jarring, but the game often tries to make Riley's interruptions feel natural by having the other characters say empty sentences like "But, you know, it's something, like," that a player would feel comfortable cutting short. These kinds of filler sentences, which are ultimately redundant yet commonly used in everyday speech, are a big part of what makes the characters in Lost Signals believable. You can also choose to remain silent during conversations; the other characters will react to that. For example, if you do not respond to a question, the other character will assume that you either do not know the answer or do not want to answer and will react accordingly.
Through this dialogue system, you can control the pace of conversations. If you want to listen to what a character has to say, you can let them speak before responding, although dialogue options may disappear if you wait too long. If you feel strongly about something, you can interject. And if it feels appropriate, you can stay silent. This dialogue system allows the timing of responses to be as important as what is being said.
Walkie-talkie
Those who have played Oxenfree will be familiar with the unique radio mechanic it featured that allowed Alex, the main character of the game, to communicate with mysterious specters and manipulate her world. In Lost Signals, this idea has evolved. Lost Signals features a new walkie-talkie mechanic that puts the player in charge of when and how Riley will engage in conversations with off-screen residents of Camena. From mysterious strangers to locals in need of assistance, the walkie-talkie adds a sense of scale and depth by bringing in side quests and an additional layer of choice. When Riley receives a call on the walkie-talkie, she can decide whether to respond to it, and if she does take the call, she can decide whether to assist the caller.
The walkie-talkie allows Riley to speak to a much wider cast of characters than just nearby companions. The walkie-talkie can be opened at just about any time throughout the game, and players can browse the radio channels until they find someone for Riley to talk to.
Time tears
Time tears are rifts that Riley can open to explore a location in another timeline and see it as it was in the past. In a 2021 preview of Lost Signals, Night School Studio showcased a section of the game in which Riley and Jacob have become trapped while traversing through a cave. Riley opens a time tear to find another way out. The pair are then taken back in time to 1899, at which time the cave happened to be a mine with a working elevator shaft that facilitates their escape. Time tears at other places may open up clues to the backstories of the characters in intriguing and mysterious ways.
Oxenfree 2: Lost Signals graphics and music
The sound design in Lost Signals is one of the game's most crucial elements and helps build the mood of the game and support its story. The distorted sounds from the walkie-talkie, other ghostly sound effects, and the deeply atmospheric music that follows characters throughout work beautifully together to capture the haunting atmosphere. The soundtrack was created by electronic musician SCNTFC.
Lost Signals features subtle cartoon-like characters that appear tiny atop beautifully drawn backdrops. When Riley and Jacob travel through time tears, the screen fuzzes out like an old VHS tape to exaggerate the time skip. These types of visual glitches, which also include sending things topsy-turvy or completely blurring out the field of vision, intensify during various creepy situations.
Netflix's shift toward gaming
Netflix, the giant of the film and TV streaming industry, has taken a number of steps toward expanding into video games, starting with the formation of its games division in 2021 and the hiring of Mike Verdu as the company's "vice president of game development." Night School Studio was the first gaming studio to be acquired by Netflix. Since then, the streaming giant has acquired several other studios, including Spry Fox, Next Games, and Boss Fight Entertainment. Netflix also opened a new gaming studio in Southern California and established an internal games studio in Helsinki, Finland.
In a recent press release, Netflix revealed that it has 40 games slated for launch this year and 70 in development with its partners. This comes atop the 55 titles the company has already released since its games division was launched. Netflix is primarily focused on mobile gaming, and several of the games already launched are role-playing games. We reviewed the most popular titles they have on offer and came up with a list of the top 10 Netflix games to play.
Oxenfree 2 release date
Lost Signals is slated for release on July 12, 2023, and the game is coming to Switch, PlayStation, Steam, and Netflix. Although Lost Signals will not be released on Xbox, be sure to check out the Xbox Game Pass and see why Acer is an official sponsor.
Ashley is a technology writer who is interested in computers and software development. He is also a fintech researcher and is fascinated with emerging trends in DeFi, blockchain, and bitcoin. He has been writing, editing, and creating content for the ESL industry in Asia for eight years, with a special focus on interactive, digital learning.
Stay Up to Date
Get the latest news by subscribing to Acer Corner in Google News.