A Review of Mortal Kombat 1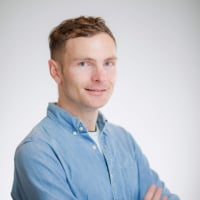 Mortal Kombat 1 is the next entry in the best-selling fighting game series Mortal Kombat. This brand new addition to the franchise is the 12th mainline game in the series and will be a reboot of the story, with the developers at NetherRealm Studios deciding that now would be the perfect time to give the series a fresh start. Not only is a continuity reboot a good way to introduce new fans to a long-running franchise, but it also provides the developers with a chance to return things back to a simpler, more focused starting point after years of expanding upon old ideas. Mortal Kombat 1 will take players back to the start of the series' timeline for a wild revisionist version of the game while introducing new gameplay mechanics that drastically alter how the game is played. The result? An experience that has me excited for the new future of this series. Read on to learn all about the upcoming reboot, Mortal Kombat 1.
History of Mortal Kombat series
The Mortal Kombat series is set to turn 31 years old this October. The legendary arcade fighting game is known for its eccentric characters, competitive 1 on 1 gameplay, and brutal violence. Mortal Kombat set the arcade world on fire when it was released in 1992. Sure, games like Street Fighter had by that time already perfected the fighting game concept and become a household name, but Mortal Kombat broke the mold by featuring extreme graphic violence depicted using digitized actors. Its match-ending Fatalities system was particularly controversial: players were encouraged to "finish" downed opponents using various gory means. Although Mortal Kombat quickly became popular for its satisfying gameplay mechanics, public backlash from various quarters resulted in the rapid establishment in 1994 of the Electronic System Ratings Board, an industry-wide ratings system that determines the age appropriateness of video games based on their content. The Mortal Kombat series has even been censored or banned in several countries.
Mortal Kombat development team
The team behind the Mortal Kombat franchise is NetherRealm Studios, an American video game developer based in Chicago and owned by Warner Bros. Games. Led by video game industry veteran and Mortal Kombat cocreator Ed Boon, the studio is also responsible for Injustice, another popular fighting game series. Warner Bros. Games were also involved in the development of Hogwarts Legacy, the action RPG that launched earlier this year.
Mortal Kombat 1 trailer and storyline
The announcement trailer for Mortal Kombat 1 sets up the scenario for the game following the story events of Mortal Kombat 11's Aftermath downloadable content (DLC). If you haven't been following the admittedly complex and somewhat convoluted lore, the gist is that Fire God Liu Kang recently beat both Shang Tsung and Kronika and reset the entire timeline back to its beginning. So, although technically a sequel to Mortal Kombat 11, Mortal Kombat 1 is also a soft reboot of the lore, making it far easier for newcomers to come in without having to worry about all the timeline/time travel elements introduced in Mortal Kombat 9, 10, and 11.
Mortal Kombat 1's trailer opens with Liu Kang explaining his decision to create a "blank canvas" where people are free to choose whether to live in peace or in combat. As he continues, we see many of the iconic characters from the past in their original forms, including Raiden, who no longer has any godly powers—those were passed to Liu Kang in Mortal Kombat 11.
Liu Kang's efforts to create lasting peace by resetting the lives of many of the series' villains and heroes may be noble, but this is Mortal Kombat, after all. You can probably guess that things don't quite work out. A mysterious enemy that Liu Kang "never could have anticipated" threatens the realms, and the champions must once again be summoned—champions who are already finding reasons to get into a scrap or two.
Characters in Mortal Kombat 1
The following is the current confirmed roster of Mortal Kombat 1 characters:
Ashrah 
Baraka 
Geras 
Havik 
Johnny Cage 
Kenshi 
Kitana 
Kung Lao 
Li Mei 
Liu Kang 
Mileena 
Nitara 
Raiden 
Rain 
Reptile 
Scorpion 
Shang Tsung (Pre-order) 
Shao Kahn 
Sindel 
Smoke 
Sub-Zero 
Tanya
Mortal Kombat 1 gameplay mechanics
Mortal Kombat 1 will feature an overhauled fighting system with new gameplay mechanics, finishing moves, game modes, and more. Here are some of the gameplay mechanics to expect.
Variations
NetherRealm have gone back-to-basics by giving each fighter only a single variation of play. This means every Liu Kang player will be playing with the same toolkit as other Kang players, and likewise for other fighters. This should prevent differences in gear and the variations system itself from breaking the delicate balance between fighters in tournaments. Previous games required such a large number of decisions and match-up knowledge that when DLC characters were introduced into play, the information intake and decision-making required to play at a decent skill level became almost overwhelming. Mortal Kombat 1 brings the game back to the glory days of the first Mortal Kombat reboot, where players could focus less on character decision-making in menus and more on actually playing the game.
Kameos
Where Mortal Kombat 1 is really differentiating itself from more recent entries is its introduction of Kameo fighters. Similar to assists in Marvel vs. Capcom and strikers in King of Fighters, Mortal Kombat 1 allows players to choose one fighter who will complement their primary choice. The roster of Kameo fighters is separate from the main roster of playable fighters and includes past versions of returning characters from early Mortal Kombat games. During a fight, players can call in their Kameo for various assists, including combo extenders, throws, and breakers. Although this means players lose interactables in the fighting arena, that functionality did not add much value and shouldn't be missed. Kameo assists feel far more intuitive and intentional in their designs. Imagine—you are in the middle of a combo as Sub-Zero, and you get to call in Sonya to blast her energy rings at your opponent. Kameo fighters also play a role in the game's Fatal Blow system. Fatal Blows work the same way they did in Mortal Kombat 11 but now make use of both fighters, allowing for wild combinations and more of the gory spectacle that players have come to expect from this series.
The list of confirmed Kameo fighters includes the following:
Cyrax 
Darrius 
Frost 
Goro 
Jax Briggs 
Kano 
Kung Lao 
Motaro 
Sareena 
Scorpion 
Sektor 
Shujinko 
Sonya Blade 
Stryker 
Sub-Zero
Story mode
Fighting games generally aren't known for having particularly lengthy story modes, and the Mortal Kombat franchise is certainly no exception to that rule. The story mode in Mortal Kombat 1 can be expected to be as long as it was in Mortal Kombat X and Mortal Kombat 11 (approximately 5–6 hours). Recent years have seen NetherRealm Studios put greater detail into its story modes, with impressive cutscenes and plots featuring a wide range of game characters, and that can be expected to be the case here.
Invasions mode
This mode involves a board game–like map with an almost top-down 3D gameplay mechanic that features iconic locations from the Mortal Kombat universe. Players will pick a character and explore a region filled with branching paths. Each node you get through offers a new obstacle to overcome. Invasion mode combines mini games, individual battles, treasures, and modifiers that affect difficulty. As you level up your character, you will receive in-game currency, concept art, cosmetics, and other resources that you can equip to strengthen yourself.
Mortal Kombat 1 graphics and design
The overall feel of a fighting game is often down to its performance. NetherRealm decided to move to Unreal Engine 4 for Mortal Kombat 1 rather than stick with their own Unreal Engine 3–derived technology or jump to the more advanced Unreal Engine 5. On Xbox Series X and S, the game runs at a solid 60 fps, although prematch cinematics, Fatal Blows, and Fatalities can only run at this framerate on PC; consoles will show these particular scenes at 30 fps. At these framerates, the resolution on Xbox Series X will be full native 4K, although dynamic resolution is in play, with pixel counts coming in slightly below 2160p depending on the action. On Xbox Series S, 1440p can be expected during cinematic sequences and 1080p during battles.
The characters are depicted in exceptionally high quality with expressive faces, natural-looking skin, and outfits with detailed textures. Cloth and blood movements are highly fluid, with the virtual cloth appearing flexible and even responding realistically to fighter movements and to gravity. The animation style is similar to that seen in Mortal Kombat 11, still featuring the classic per-pixel character motion blur that Mortal Kombat is known for. Backgrounds are also shaping up to be impressive, with well-crafted materials, subtle shadowing, and proper reflections, backed up with realistic physics that let you knock over smaller items. Numerous small details have been included throughout the game that elevate the overall presentation.
Mortal Kombat 1 release date
Mortal Kombat 1 launched on September 19, 2023, for Xbox Series X|S, PlayStation 5, Nintendo Switch, and PC and is available on Steam and Epic Games stores. The title has been available for preorder for a few months already, including the highly sought-after Mortal Kombat 1 Kollector's Edition, which comes with dozens of extra items. Although the game has not yet been confirmed for Xbox Game Pass, its predecessor, Mortal Kombat 11, is part of the Game Pass roundup, so we expect it to eventually be part of that subscription. Be sure to check out what's on offer there and see why Acer is an official sponsor. Furthermore, with the purchase of a Windows 11 PC from Acer, you can enjoy one month free of Xbox Game Pass.
Acer Nitro 5 gaming laptop 
The Acer Nitro 5 is a budget-friendly laptop built for gamers. Perfect for those who need a machine capable of running high-resolution 3D games, the Nitro 5 features a decent 15.6-inch HD display with 1440p resolution powered by an NVIDIA® GeForce® graphics card. Its vivid colors and crystal-clear clarity allow total immersion in any game. 
Packing a powerful CPU/GPU duo at an affordable price, the Nitro 5 delivers frame rates usually reserved for pricier systems. The 512GB SSD offers plenty of storage. Thanks to its impressive battery life, you can focus on gaming sessions without interruption. Experience the perfect fusion of performance, visuals, and affordability with the Acer Nitro 5.
Processor: Intel® Core™ i7-12700H processor Tetradeca-core 2.30 GHz 
Screen: 15.6" QHD (2560 x 1440) 16:9 165 Hz 
Graphics Card: NVIDIA® GeForce® RTX™ 3070Ti with 8 GB dedicated memory 
Memory: 16 GB DDR4 SDRAM 
Storage: 512 GB SSD 
OS: Windows 11 Home
By establishing a new status quo, introducing new combat mechanics, and reimagining fan-favorite characters, Mortal Kombat 1 is looking to be the biggest and most game-changing Mortal Kombat game to date, and we're excited to see how it will be received after its upcoming release.
Ashley is a technology writer who is interested in computers and software development. He is also a fintech researcher and is fascinated with emerging trends in DeFi, blockchain, and bitcoin. He has been writing, editing, and creating content for the ESL industry in Asia for eight years, with a special focus on interactive, digital learning.
Stay Up to Date
Get the latest news by subscribing to Acer Corner in Google News.