A Review of WrestleQuest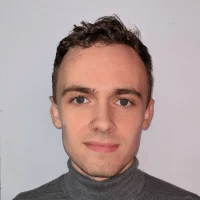 All across the gaming community, people are talking about WrestleQuest. The game was released on August 22nd, 2023 by Pittsburgh-based developer Mega Cat Studios, a developer self-identified as being characterized by a "retro ethos." WrestleQuest is no exception: it makes a sincere and loving homage to the real-life world of wrestling while combining this lore with an exciting layer of fantasy.
The uniqueness of this combination has led some to believe that WrestleQuest could end up being the best wrestling game of the year, no small feat in a surprisingly robust and prolific genre. Because it manages to pull this off, the game has a broad appeal that extends beyond the niche world of WWE and professional wrestling.
If you're outside of that world, however, you may not have heard of the game yet. You may be wondering how on earth a game could manage to combine fights between famous real-life wrestlers such as "Macho Man" Randy Savage with fantasy elements like robots and giant lizards.
Let's take a deeper look into this game, including its storyline, gameplay mechanics, and design characteristics. When we're done, you'll be sure to want to get your hands on a copy of WrestleQuest!
Graphics and design
In keeping with Mega Cat Studios' retro ethos, the game's design style is a titillating dose of pixelated nostalgia. The use of color and visuals within this pixelated fantasy universe is astounding, making for a truly unique gaming experience.
This retro design style underpins and supports the gameplay aspect, where a wrestling RPG game is mixed harmoniously with fantasy in what the Steam page deems "the ultimate pixel powered adventure."
WrestleQuest: Storyline and plot
As the name suggests, WrestleQuest has a heavy wrestling component that is rooted in the professional wrestling world. The two main characters, "Mucho Man" Randy Savage and the Bret Hart-adjacent Brink Logan are both, directly and indirectly, references to real-life famous wrestlers. It is, however, a wrestling game that is fused with fantasy.
Throughout the game, your goal is to advance through the ranks to become the top-ranked wrestler. Along the way, you must fight increasingly popular and increasingly difficult wrestlers to prove your worth.
The world through which the two main characters travel is the Toy Box: it is filled with "regions" which range from a jungle-themed board game region to one based on a Mexican city. While most of your opponents are human, fantasy elements abound: you will also have to contend against surreal elements like monsters, action figures, robots, and giant lizards.
The idea of combining wrestling RPG and fantasy in the same game is completely novel. Early reviews of the game, however, disagree on how successfully the game pulls this off. One IGN reviewer argues that while the approach "hits more than it misses," its abrupt shifts in narrative tone can sometimes seem thin and not fully developed. Isaiah Colbert on Kotaku, however, felt that the game achieved a near-perfect balance, calling it a "breath of fresh air."
Gameplay mechanics
Now that we've covered the general plot of the game, let's take a look at some specifics. When you begin the game, you'll be given some choices. One of these choices is to decide what kind of wrestler you want to be, an underdog, a showman, or a powerhouse.
This choice has implications for your fighting style: for example, if you choose to have a technical wrestling style, you can do more bonus damage to enemies through "gimmicks," or special moves, but your normal moves cause comparatively less damage.
You'll also be able to choose your entrance style. In the world of professional wrestling, entrances are very important: they are the very essence of showmanship and performance, allowing each wrestler to develop and showcase their specific image.
The infamous Undertaker, for example, begins his entrance with a funeral bell, signaling the destruction he will impart on his opponent. As the lights dim and music starts, the Undertaker emerges ominously from a cloud of smoke. Within WrestleQuest, you'll also be able to put your own personal touch on your wrestling style by choosing music, pyrotechnics, and more.
As for matches, they come in several different types: one-on-one, tag team, and six-man matches. Besides the main matches, you will also have to go on side missions, for example to rescue a wrestler who has information you need, as well as complete various mini-games.
The mini-games, like the DDR-esque dancing game, break up the monotony of a string of wrestling matches, while the side missions amplify the sense that you've landed in a fantasy universe much larger than the matches themselves.
Conclusion
If you're looking forward to giving WrestleQuest a try, it released  on August 22nd, 2023, moved back from a previous release date of August 8th. It is available for Playstation 5, Playstation 4, Xbox Series X|S, Xbox One and Nintendo Switch. In terms of online platforms, it is available on Steam and Netflix Games.
For the best WrestleQuest experience, you'll need to get your hands on top-notch gaming equipment. In that case,  you should check out Acer's selection of gaming laptops. Whether you need a sleek, portable device for superior gaming on the go or a desktop gaming computer for the ultimate in-home gaming experience, Acer's selection will have what you need.
The Nitro 5 Gaming Laptop, for example, packs a punch with a 15.6" HD monitor and an Intel® Core™ i5 processor. With a weight under 6 pounds, this laptop will satisfy all your gaming needs wherever you go without weighing you down. Plus, with the Nitro 5 Gaming Laptop, you get all the benefits of Xbox's Game Pass, including hundreds of high-quality games and EA Play!
For a great desktop option, check out the high-powered Nitro 50. Its minimal but fierce black and red design speaks to its superiority as a gaming console. Available for just 799.99 USD, this gaming desktop will satisfy your need for reliably smooth gaming without breaking the bank.
Matthew is a freelance content writer whose work has previously appeared in well-known language-learning blog Fluent in 3 Months and The Happy Self-Publisher. His creative work has also appeared in Otoliths, CafeLit, and the Eunoia Review. He is currently based in Taipei, Taiwan, where he is studying for a master's degree in Chinese Literature.
Stay Up to Date
Get the latest news by subscribing to Acer Corner in Google News.