10 Must Play Netflix Games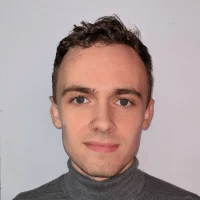 Introduction
Though Netflix may be the original king of streaming, gone are the days when its top position was secured. In the last couple of years, the streaming landscape has gotten crowded, with streaming services like Disney+, HBO Max, and Paramount+ cropping up seemingly endlessly.
With more and more companies hoping to cash in on the streaming action, no company can afford not to innovate. Despite Netflix's strong original programming in a wide variety of genres, it is not immune to the market pressures.
To secure both consumers' attention and their bottom line, Netflix has implemented measures to crack down on shared accounts and introduced a $6.99 per month ad-supported subscription plan. In addition, and perhaps most interestingly, Netflix has released video games on their platform.
How to play games on Netflix
For the moment, video games on Netflix can only be accessed on mobile devices and tablets. That means that you currently are not able to play Netflix games on a TV or computer, though Netflix says they are working on expanding games to more devices.
To play Netflix games, you can either access them directly from the Netflix app or download them from the App Store or Google Play Store. No matter how you access them, however, you will need to log in with your Netflix credentials.
10 must play Netflix games
The catalog of 50+ games on Netflix includes some typical timewasters à la Candy Crush, as you would expect. However, you may be surprised at the high-quality indie games that are also available. Let's take a look at ten of the best Netflix games.
1) Immortality
Immortality is a thriller about the disappearance of a young actress. Within the game, your objective is to scroll through seemingly unrelated film clips to try to gather clues about the aspiring starlet's downfall.
Filmed in live action, Immortality has better production values than a lot of the movies and shows on Netflix. This is a great choice for fans of the thriller genre in movies and TV shows who are looking for something more interactive.
2) Stranger Things: 1984
As one of Netflix's most successful titles, it's no surprise that Stranger Things also appears in Netflix's video game catalog. Stranger Things: 1984 is actually one of two different Stranger Things-branded games on Netflix.
The game, stylized to look like an 80s arcade machine, centers around exploring Hawkins. As you play the game through different characters' perspectives, you collect items and solve puzzles. Definitely a must-play for any self-respecting Stranger Things fan!
3) Stranger Things 3: The Game
In comparison to its companion Stranger Things: 1984, Stranger Things 3: The Game is tied closely to season 3 of the series. In addition to providing a gameplay experience that mirrors events from the show, it expands the universe, opening up brand new adventures. It also features a two-player local co-op mode, so that you can fight your way through the Upside Down with a friend.
Luckily, you don't need any costly power ups or upgrades to have an optimal gaming experience: the game is totally free of ads, extra fees, and in-app purchases.
4) Asphalt Xtreme
Asphalt Xtreme is Netflix's racing game. Stretching the graphics capabilities of your smartphone, this game features five game modes, over 300 career events, and more than 1,100 mastery challenges. You can also configure your keyboard to make handheld play comfortable for you or to add features like drift. Users looking to supercharge their gaming experience can purchase in-app upgrades.
5) Krispee Street
Krispee Street describes itself as an "emotional (in a good way!) hidden object game." The quirky animation makes it feel like you're jumping into a Netflix original series, and original music and sound effects add to the carefully curated design. The game even features a Daily Wheel of Self-Care, an interesting touch of mental health you normally wouldn't expect to find in a game.
6) Exploding Kittens
Exploding Kittens is based on a physical card game where players draw cards and hope to avoid an Exploding Kitten. It's being released as both a game and a series, a first for Netflix. Originally launched as a Kickstarter project six years ago, the franchise has surely come a long way.
7) Heads Up
Heads Up is a game many are familiar with: one player holds a card (or in this case, a mobile device) to their head, while other players shout hints to get the cardholder to guess the person or thing written on their card.
It's a classic game that many people may already have on their phone, but for Netflix subscribers who don't already own the game, it's a great one to have for a party or meet-up.
8) Bowling Ballers
The premise of this game is simple: hit the bowling balls you come across. The levels become increasingly difficult, and the techniques used to knock down the pins expand outside of the classic hand toss to include skateboarding, flying, and more. Though this game may not be a great choice for gamers looking for a well-built universe and RPG interface, it's definitely a fun way to pass some time.
9) Desta: The Memories Between
Desta: The Memories Between stands out for its original premise. Playing as Desta, you'll move through surreal, chimerical worlds to work through and process the past. The main element of gameplay involves throwing a ball to move past obstacles and advance in your journey. Though the gaming technique involved is simple, the game's focus on mental health merits a special mention.
10) Oxenfree 
This adventure game full of supernatural thrills is set on an abandoned military island. As the teens of Camena High come face-to-face with the island's dark past, you'll have to guide them back to safety. With multiple endings, this game is one to be played over and over again.
Netflix recently purchased the developer of the game, Night School Studio, its first purchase of a gaming company. In buying the company, Netflix has financed the much-anticipated sequel Oxenfree II which will soon be released on the platform.
Conclusion
It's clear that Netflix's new catalog of video games has something for everyone, whether you're a casual scroller or a serious video game buff. Best of all, they are available free of cost and without advertisements for all Netflix subscribers. With this new step forward for streaming services, who knows who will be the next streaming giant to enter the video game market?
Matthew is a freelance content writer whose work has previously appeared in well-known language-learning blog Fluent in 3 Months and The Happy Self-Publisher. His creative work has also appeared in Otoliths, CafeLit, and the Eunoia Review. He is currently based in Taipei, Taiwan, where he is studying for a master's degree in Chinese Literature.
Stay Up to Date
Get the latest news by subscribing to Acer Corner in Google News.