A Preview of Armored Core 6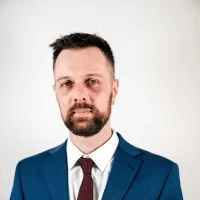 Are you ready for Armored Core VI Fires of Rubicon, the latest game in the legendary Armored Core franchise? We certainly have been looking forward to the Armored Core 6 release date for some time! Well, the decade-long wait is nearly over. This high-octane, mech-based vehicular combat game published by Bandai Namco, and developed by FromSoftware is slated for release on August 25th, 2023.  
Not long until you can customize your giant mech, and get stuck into mission-based combat galore. While we all wait for the game to drop, read on to discover everything that you need to know about the Fires of Rubicon, as well as Armored Core 6 gameplay, and much more! 
What is Armored Core? 
First released for the Playstation way back in 1997, the Armored Core series are mech-based third-person shooters. In case you are not familiar with the term mech, or mecha, refers to the large armored robots, commonly encountered in anime and manga, which are usually controlled by a human operator. From Gundam to Daemon X Machina, mech games are super popular. Check out the Armored Core 6 reveal trailer to get a clearer idea of the mech game and what this particular installment has in store for us.
Who's behind all of this?
As we mentioned above, Japanese developer FromSoftware and Bandai Namco banded together to create Armored Core 6. You may be familiar with the FromSoftware game Elden Ring, winner of the 2022 Game of the Year award. Renowned for its dark fantasy games, FromSoftware is responsible for other hugely popular and influential video games, including Bloodborne and Sekiro: Shadows Die Twice. Hidetaka Miyazaki Fis the auteur genius behind many of FromSoftware's greatest releases, and he also serves as the company president and representative director. Want to find out more? Then go check out this informative article for an overview of FromSoftware.
What's the story?
So, where does this all take place, and why all the conflict? Let's take a look back at the original Armored Core, the game that set the stage for the 20+ sequels, spin-offs and remasters of earlier releases. As you might have imagined, in the dystopian distant future world of Armored Core, all is not going too well for poor old mother earth. What remains of the human race survives by living underground after an apocalyptic event, the "Great Destruction" that has destroyed the earth as we know it. Above ground, wars rage as corporations battle for control of land and resources, using Armored Cores (AC's). Armored Cores are mechanized fighting machines, piloted by mercenaries, called Ravens. meaning, You, the player will be playing the role of a Raven, and piloting the Armored Core.
The stories in each of the incarnations of the Armored Core series are generally self-contained, but there are connections between some of the games. The overarching theme of a largely decimated earth, recovering and rebuilding after cataclysmic events such as nuclear war, along with ongoing pollution of the planet permeates the franchise. At the center of the action are the Armored Cores, huge, modular mecha units that the player can customize. By choosing the core, head, arms, legs, boosters and various other parts and weapons, the player can craft an Armored Core best suited to the mission at hand.
These missions, undertaken for a variety of corporate clients, involve multiple objectives and combat scenarios. The mercenary is paid after completing each mission, with costs for repairs and ammo taken out of their pay. With their earnings, players are able to buy hundreds of parts and weapons to improve and further customize their Armored Cores, balancing power, weight and speed to create the ultimate Armored Core warrior.
What's new in Armored Core 6?
The story behind Armored Core 6 is as follows: a mysterious new substance was discovered on the remote planet of Rubicon 3. Named Coral, and originally hailed as an energy source capable of massively advancing humanity's technological and communications capabilities, Coral ignited the planet and surrounding stars in the Fires of Ibis. The flames ravaged the planet, contaminating the land and seemingly burning up all of the Coral. Fast forward nearly half a century, and signs of this same mystery substance, Coral reappeared on the no-go planet. As you may have guessed, corporations, resistance groups and other factions are battling it out for control over Coral. You, as the player, an augmented human C4-621, infiltrate Rubicon 3 in order to pay off debts by stealing a mercenary license and fight in the Armored Core.
Armored Core 6 gameplay promises fast-paced, dynamic, omni-directional battles, primarily in the third-person shooter perspective. As expected, players will jump into huge combat arenas, fighting enemy mechs and utilizing their customized Armored Cores to reign victorious! In Armored Core 6, melee and ranged combat will combine to provide players with the frenetic, swift action that only mech fighting can offer. If you want to check out the gameplay, check out the YouTube video below.
In between missions is where the other fun begins - customize your mech to your own individual style. This ability to drastically alter your playing strategy, agility and combat style has excited players worldwide, as small changes in weapons, or even tweaks in seemingly less important facets of the mech will greatly change the overall performance of their Armored Core. Players will have to optimize their mechs, and use a range of offensive and defensive tactics to destroy awesome enemy bosses. The sixth installment of the Armored Core series, noted for being difficult with a capital "D" promises to present ample challenges for veteran mech pilots. Newbie ravens hoping for a relaxed third-person shooter better prepare accordingly!
In Armored Core 6, the straightforward mission and reward structure of the other games in the series will continue, but the debt system for failed missions that featured in earlier games has been done away with. Sounds good! On top of this, players will also be able to make repeated attempts to complete missions. Check out the official gameplay trailer for a glimpse of what to expect in the not-so distant nostalgic sci-fi future portrayed in Armored Core 6.
PC System requirements:
OS: Windows 10. 
Processor: Intel Core i5-8600K or AMD Ryzen 3 3300X. 
Memory: 12 GB RAM. 
Graphics: NVIDIA GeForce GTX 960, 4 GB or AMD Radeon RX 480, 4 GB or Intel Arc A380, 6 GB. 
DirectX: Version 12. 
Network: Broadband Internet connection. 
Storage: 65 GB available space.
Not long to wait!
We hope that you have enjoyed this discussion of what could well be one of the best games of the year! Remember, Armored Core VI Fires of Rubicon is due to be released on August 25th 2023, for PlayStation 4 and 5, Xbox One, Xbox Series X/S, and Windows. In the meantime, have a look at our discussion of platform games, and be sure to check out Game Pass, for all of your favorite games!
Edmund is an English copywriter based in New Taipei City, Taiwan. He is a widely published writer and translator with two decades of experience in the field of bridging linguistic and cultural gaps between Chinese and English.
Stay Up to Date
Get the latest news by subscribing to Acer Corner in Google News.