How Task Management Tools Can Improve Your Agile Method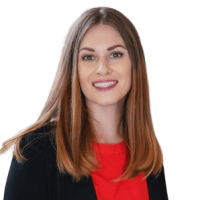 Business owners are always looking for ways to boost employee productivity and efficiency. One way they can do this is by using task management tools. By boosting productivity, these software tools streamline processes and can increase profitability. As more and more employees work remotely, implementing tools to manage tasks is vital to keep abreast of projects and their progress.
Created in the 1990s, agile project management is an iterative approach that implements changes during the product cycle as opposed to in bulk at the end. This responsive project management method encourages teams to work together by continuously testing and tweaking different processes throughout a project lifecycle. Agile project management was developed in response to inflexible management styles such as the waterfall approach, which follows a sequence of clearly defined project milestones and phases. It can be inconvenient and expensive to revisit these stages once complete, demonstrating the rigidity of the waterfall approach. On the other hand, agile project management systems ooze flexibility and encourage discussions and modifications.
What is agile project management?
Many agile project management methodologies stem from a software development perspective, but the core values are applicable to other areas. The main aims of the agile approach are to disperse benefits throughout the entire process of a project rather than at the end, known as the Scrum methodology. Each project section, or Sprint, lasts a few weeks and the team in charge of the work gets to decide how much will be completed during that time. Once the commitment to their workload is made, team members are not allowed to change or reprioritize their tasks.  By the end of each Sprint, the team should have something they could show to their end customer.
Agile projects are built around trust, flexibility, empowerment, and collaboration. Moreover, agile project management encourages workers to focus on the task at hand and enhances flexibility through continuous feedback and corrections. The overall goal of agile project management is to improve by increasing predictability and decreasing risk. 
Four main values of the agile methodology
The Agile Manifesto is not anti-methodology but aims to restore flexibility in management approaches. With this in mind, the agile project management system encapsulates these four main values.
People and interactions come before processes and tools.
Working software over extensive documentation. 
Collaboration before negotiation. 
Response to change over conformity to a plan.
These values suggest that the agile approach has flexibility at its core and values real connections with customers and coworkers. Moreover, agile methodology encourages collaborations and strives to create functional solutions that deliver value to the end user.
Productivity challenges in agile environments
Agile management systems have stood the test of time as they produce positive results for companies and agile project managers. Agile methods enable workers to manage fluctuating priorities and implement feedback-based changes. Moreover, agile methodologies enhance customer satisfaction as workers are encouraged to build strong relationships and collaborations. However, there is no one perfect management system, and there are productivity challenges in agile environments.
1. Requires more time and commitment
The inherent benefits of agile management can also create drawbacks. Team members are encouraged to regularly communicate with colleagues and customers, which can be time-consuming and exhausting. Communication is a two-way street that is only effective if both parties commit. As such, one party may be left waiting for a response from the other, which can impact project progress. 
2. Puts pressure on everyone involved
To create a valuable agile management system, company teams must hold regular meetings to discuss the status of a project in detail. Regular meetings take time, dedication, and input from all team members,  which puts pressure on members to actively participate. Team members must sacrifice other tasks to prioritize and facilitate group discussions, which can be stressful and lead to backlogs. Moreover, team members that are absent or communicate less during meetings can negatively impact the quality and progress of a project.
3. Prolongs the project management process
Agile systems are designed to boost productivity by focusing on the immediate progress of the project, this can also be counterproductive. The agile management approach is less structured in nature and requires repeated revisiting modifications to certain project areas. As such, projects can fall behind and become stuck in a cycle of tweak and repeat, and take longer to complete, especially if Sprints take longer than expected to complete. This is frustrating for all involved but is a natural consequence of implementing multiple rounds of modifications during the project process. 
Role of task management tools in agile environments
The inherent drawbacks of the agile management process can be alleviated by implementing task management tools. In fact, agile systems and task management tools go hand-in-hand to enhance efficiency and productivity. Task management tools must be able to support agile projects and allow users to maintain project structure, record fluctuations, and track and monitor progress. They should also give team members a glimpse into project trends and overall performance. 
There are many agile project management tools to choose from. Before deciding which tool is most suitable for their needs, companies should consider the amount of projects the tool should handle and the number of team members that will use it together. 
Key features of effective task management tools for agile teams
Not all task management tools are created equally. Here are some key features every agile task management tool should include. 
1. Easy collaboration capabilities
One of the core reasons companies implement an agile management system is to facilitate communication. Task management tools for agile teams should be user-friendly and promote communication internally within teams and externally with customers and suppliers. In short, they should make the worker's life easier. If an agile task management tool is awkward or requires longer than usual to execute simple tasks, it may not align with the company's needs.
To streamline projects and enhance productivity, agile project management tools should facilitate easy collaboration between teams. Optimal agile management software should be seamless and integrate neatly with other applications for a streamlined user experience.
2. Comprehensive task tracking
Tracking tasks is not just handy for project managers, it also helps motivate team members. Seeing progress in real-time lets workers understand their role in the project lifecycle and reminds them of looming deadlines. Moreover, agile task management tools should flag any incomplete tasks so that workers can take appropriate action.
Aside from tracking tasks, agile task management tools should allow users to create customized reports of project metrics for internal teams and management that can be used to guide management decisions.
3. Integration with other tools
Agile management tools should allow users to seamlessly work between projects without glitches. They should integrate and work well with other tools to provide maximum project management results. Companies may use the same or a different tool for project planning and implementation. Either way, tools should work well together to enhance and not hinder project management.
Microsoft applications as agile task management tools
Task management tools bring agile methodologies to life. Microsoft's range of task management tools integrates with Microsoft 365 to facilitate the principles of agile systems while creating an outstanding user experience. 
1. Microsoft Planner
Much like a project diary, Microsoft Planner is an intuitive and collaborative visual task management tool that allows users to effectively manage their tasks and deadlines. Users can plan content-rich tasks, noting fine details such as milestones and deadlines. The tool also offers color-coded labels and files for differentiation between projects, helping users quickly switch between tasks for each specific project.
Kanban boards are a key feature of Microsoft Planner. They provide a more in-depth understanding of the project status by allowing team members to visually display timelines, milestones, and deadlines. Projects are clearly mapped out with files, checklists, and labels to optimize management and organization.
Microsoft Planner leaves nothing to the imagination. This savvy tool automatically creates pie and bar charts to display project metrics with no additional user effort and offers dynamic scheduling and advanced planning options. With Microsoft Planner, team members have the support required to implement and organize an agile management system. 
2. Azure Boards
Microsoft Azure Boards is a web-based service that lets teams plan, track, implement, and discuss the entire project process. It fully supports agile methodologies such as Scrum and Kanban and strives to provide a customizable platform to optimize project implementation. Built-in scrum boards let team members manage sprints and plan project meetings, thus keeping abreast of the project status.
Moreover, Azure Boards gives users insights into the health and status of their projects through handy analytic tools and dashboard widgets.
3. Microsoft Copilot 
Microsoft 365 Copilot is a brand-new AI-generated tool that turns words into productivity. Copilot is embedded in everyday Microsoft 65 apps such as Word and Excel and combines calendars, emails, documents, and meetings for ultimate efficiency. Microsoft Copilot is a type of virtual assistant that is always on hand to answer questions, give status updates, and rewrite email or document content.
When used with Microsoft Excel, users can prompt Copilot to create correlations and propose what-if scenarios to provide an in-depth understanding of the project. It can also identify trends and provide sales breakdowns by channels or products. This information is crucial for a smooth agile management system, as project metrics can be quickly correlated for meetings with team members and managers.
Conclusion
Agile workflows enhance flexibility through regular communication and transparency with team members. It is an iterative approach used for over three decades. However, constant communication and collaboration are time-consuming and exhausting, and unwilling parties can negatively impact the project process. Technological advancements in our modern digital age support agile management systems and task management tools to streamline workflows and create an even more productive workspace for teams. Effective task management tools for Agile teams include easy task tracking, collaborative capabilities, and seamless integration with other tools for maximum efficiency. Agile task management tools such as Microsoft Planner, Azure Boards, and Microsoft Copilot can be optimally utilized in an agile environment to streamline the project lifecycle. By leveraging the right task management tools, team members can correlate task data to produce metrics reports, switch between project interfaces, and communicate with colleagues.
Jeni is a translator and writer based in Taiwan. She is passionate about business development and loves helping companies enter international markets. She is fluent in English, German, and Mandarin Chinese, and combines these with her industry experience to provide practical market entry solutions.
Stay Up to Date
Get the latest news by subscribing to Acer Corner in Google News.